I've fallen right off the Monday-Friday bandwagon for the time being. In December last year I was only doing some freelancing for a great former employer of mine back home. I was assessing my options, since London isn't doing it for me. Speaking with my brother Dave one evening, he suggested 'why don't you get a van?'

Why not? Well, expense, the complications of not having an address, no way to build a life over here, to name a few. But the idea was seeded, and upon reflection those problems started to look more and more like excuses for the status quo, far outweighed by the benefits: higher pace of exploration, cheaper living, flexibility and total unbridled freedom. I am optimistic of picking up short-term contracts around the country to support the scheme.
So that's what I'm using this employment downtime to pursue, a suitable van.
I'll post more about the van once I've picked and secured one, but yesterday my quest took me through Oxford, and I fortunately had a couple of hours to wander around before the sun disappeared. So here's a little bit of Oxford:
Bridge of Sighs. Most sighs occur when camper vans knock their TV antennas off passing below.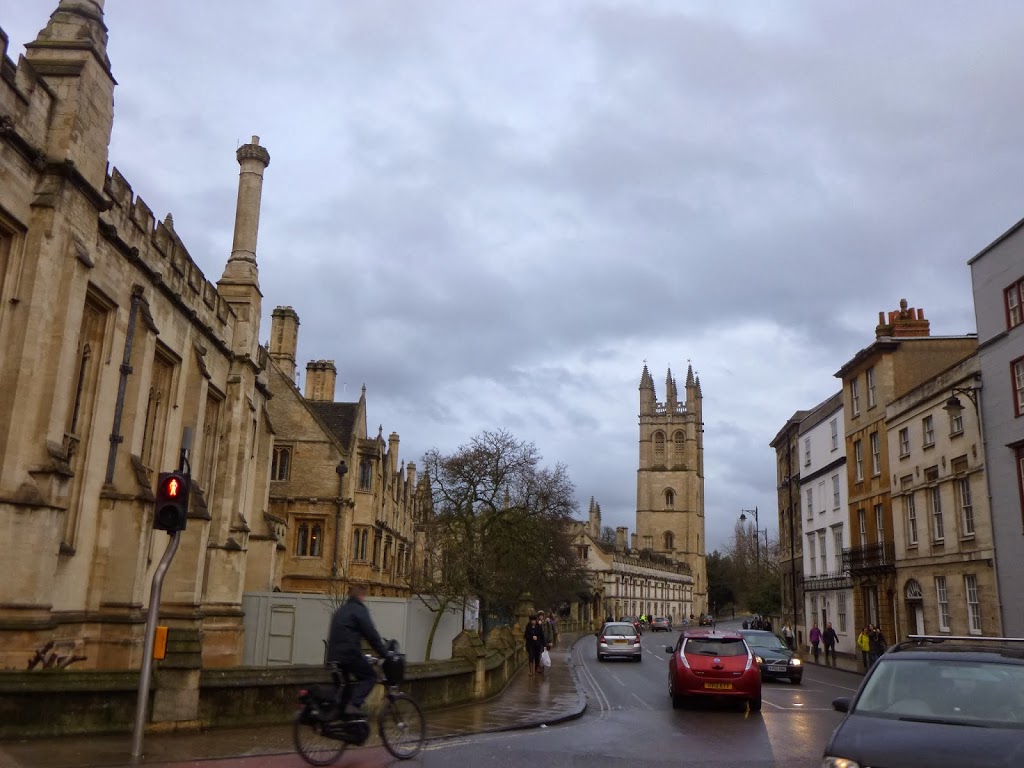 An extremely tidy High Street.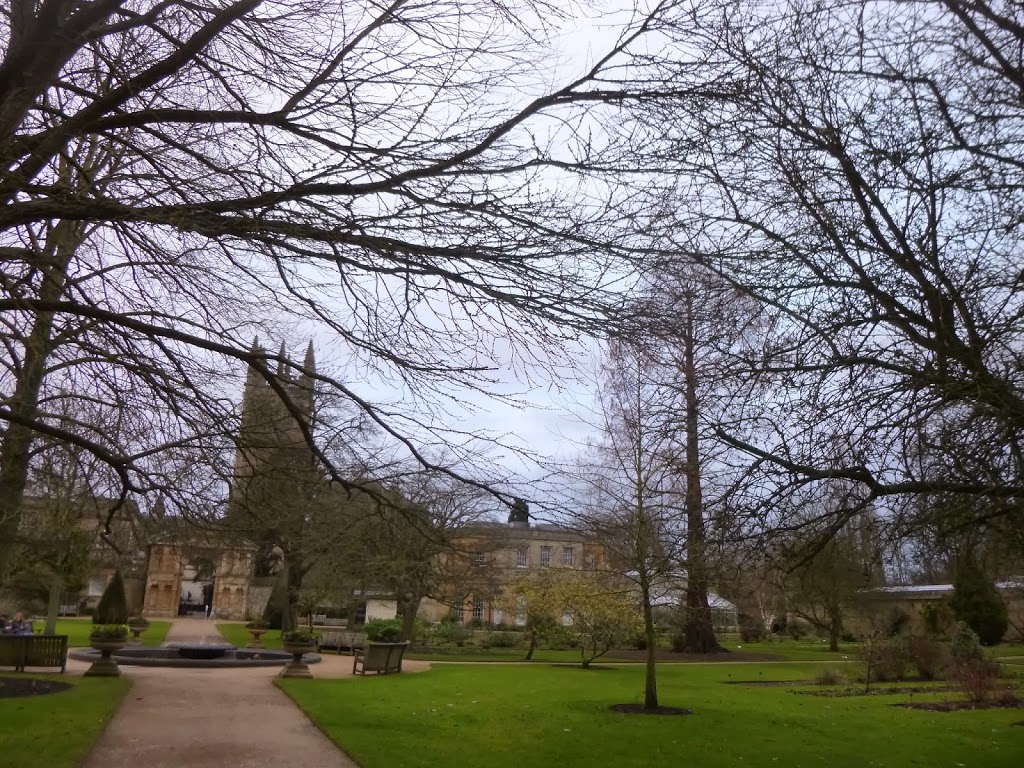 University of Oxford Botanic Garden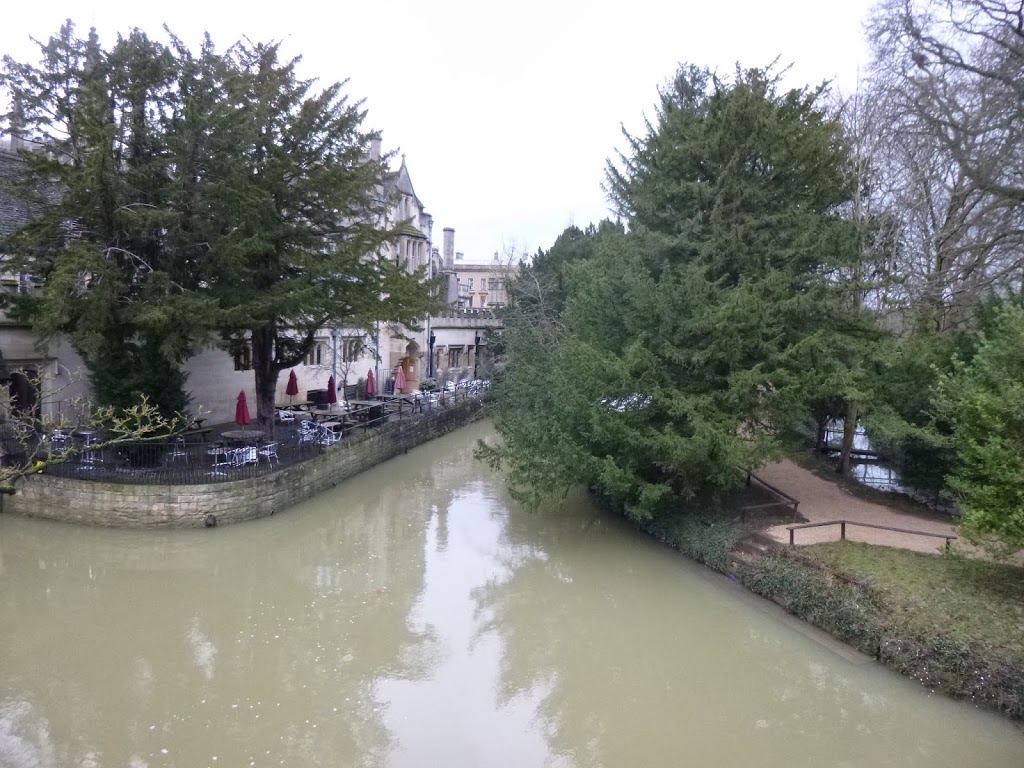 On the bridge over the River Cherwell. Bit flooded!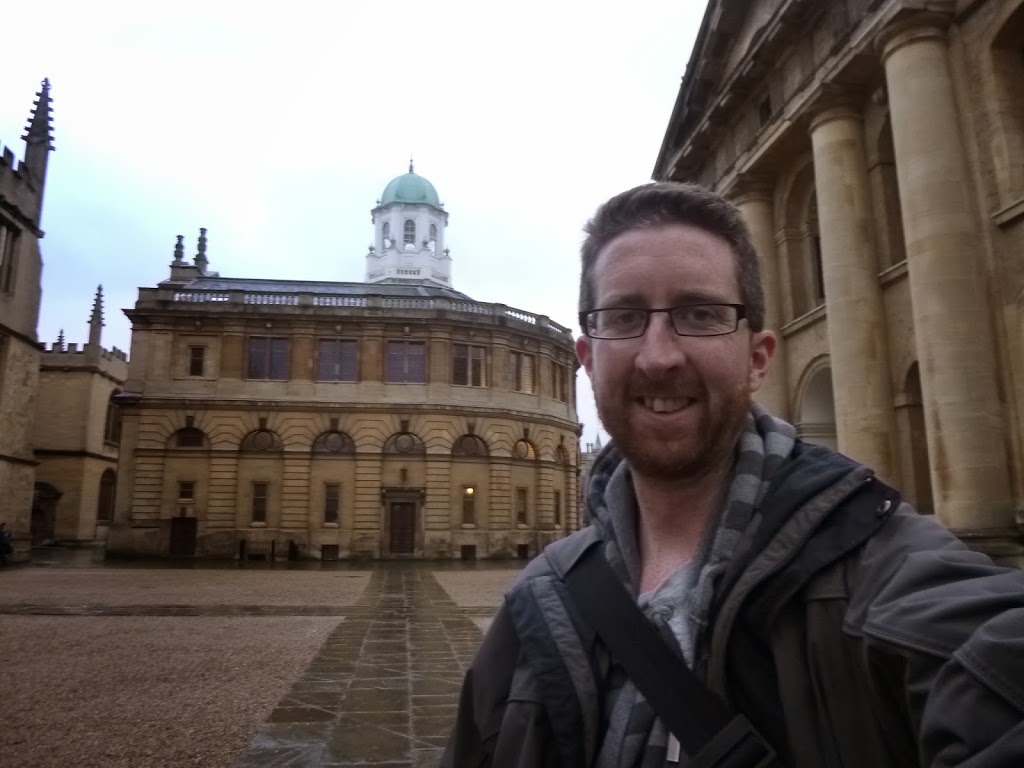 The Sheldonian Theatre.
That gives a pretty good idea of the architecture – nice yellow stone like in Bath, but with a lot of students wandering around, and accompanying push bikes about the place with D-ring locks on.
Toodling about, I stumbled upon the Christ Church college. The name tickled me and it was getting close to dusk and closing time for visitors on everything, so I popped in for a look.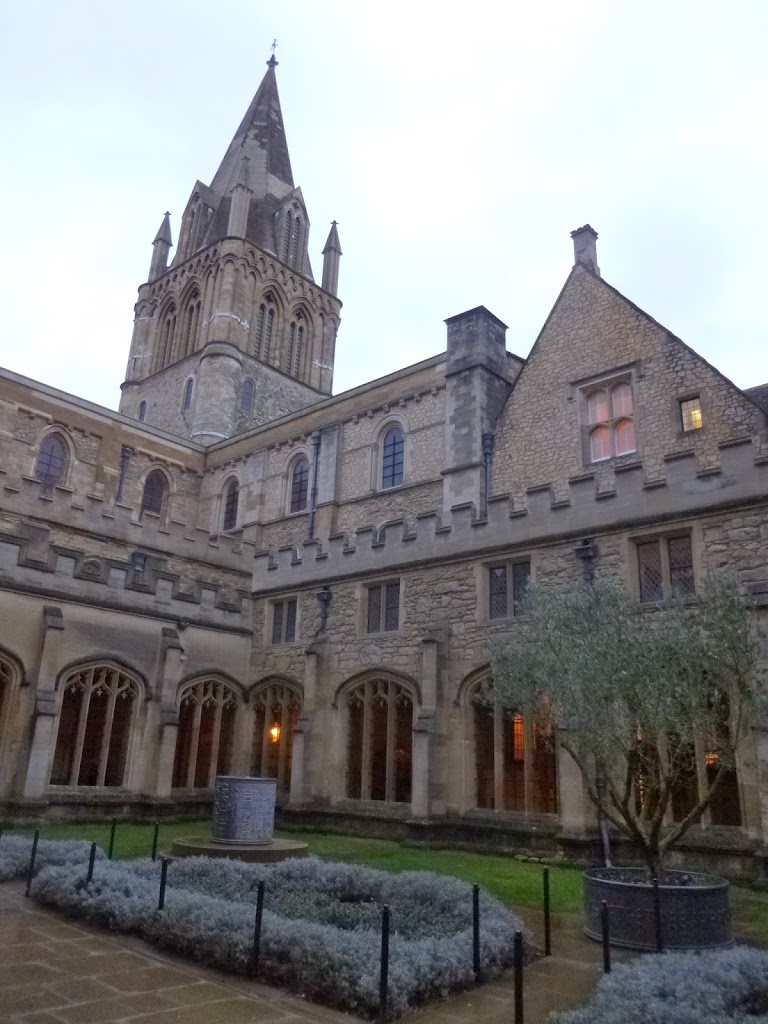 An inner square at the college.
Seeing this used for lowly university students, I was rather shocked. I just hadn't really thought about British Universities, that they'd still be using the grand old buildings. And I've watched Harry Potter, I just never really thought it was being even moderately realistic!
Anyway, got to have a look in their grand (or great) hall, getting set for a meal. Seats about 350, portraits along the walls etc – it's proper barking.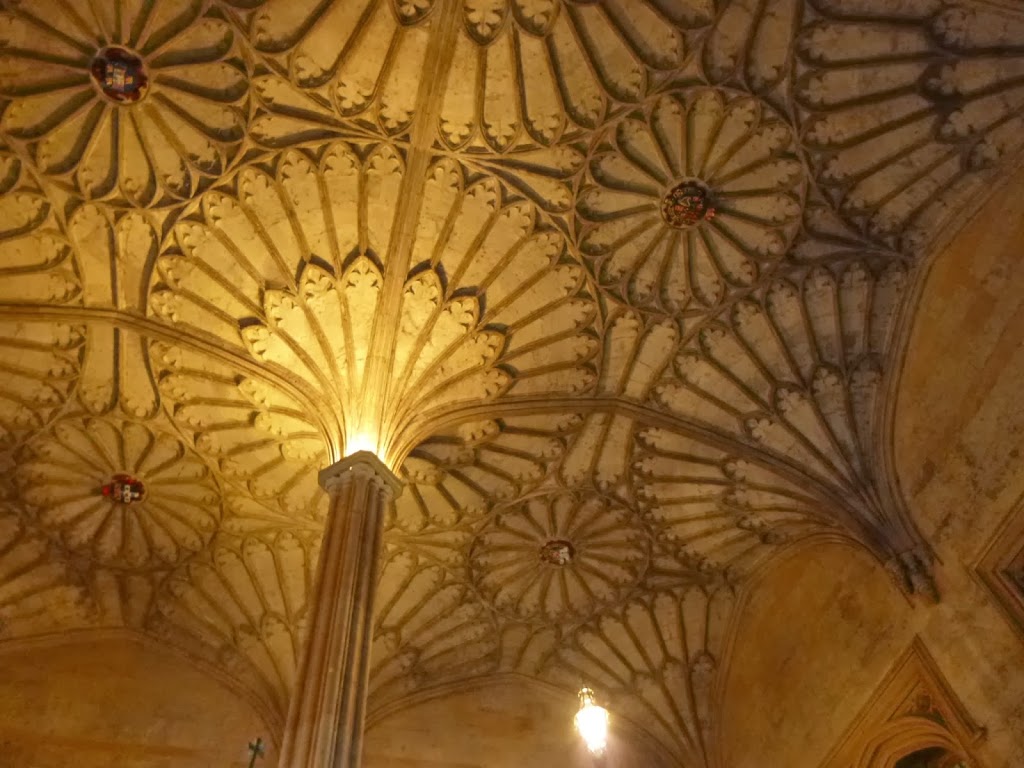 Roofing on the staircase to the hall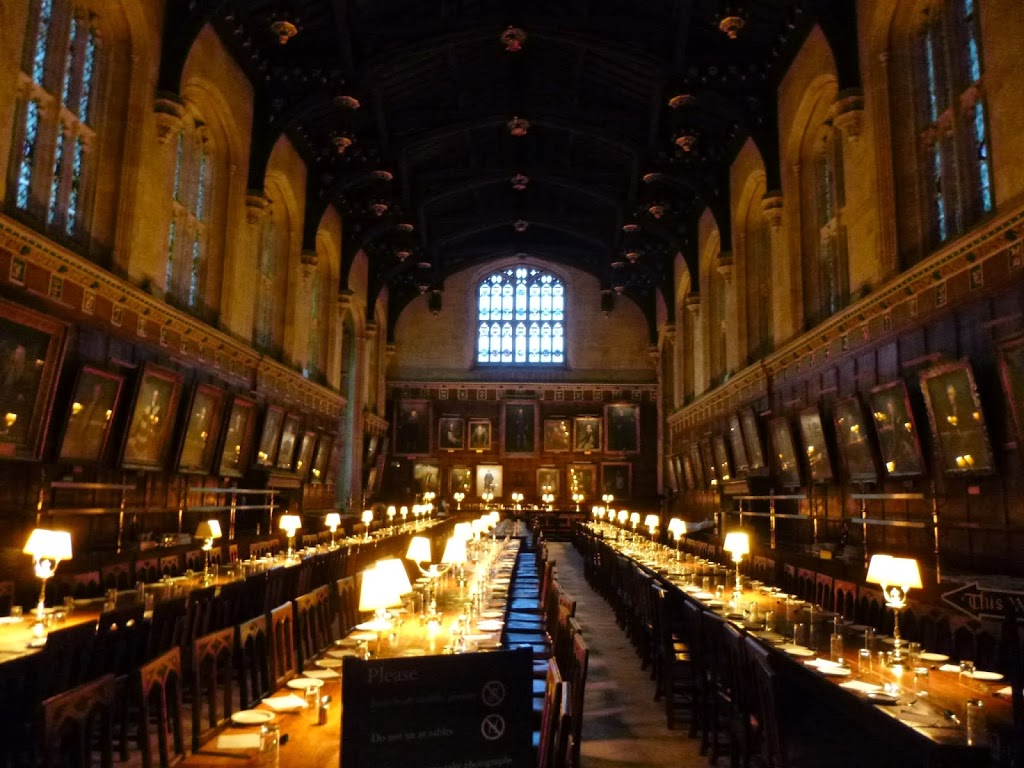 Bet it's hard work having a conversation during dinner in here
And the guy at the gate said this college wasn't even one of the pretty ones. Far out. I eat my dinner on a saggy couch.
Moving along, I visited the Cathedral. It was alright, peaceful – aside from the workmen's bandsaw of course. Winter's great for tourism – no queues or tourists, but you also have workmen with bandsaws.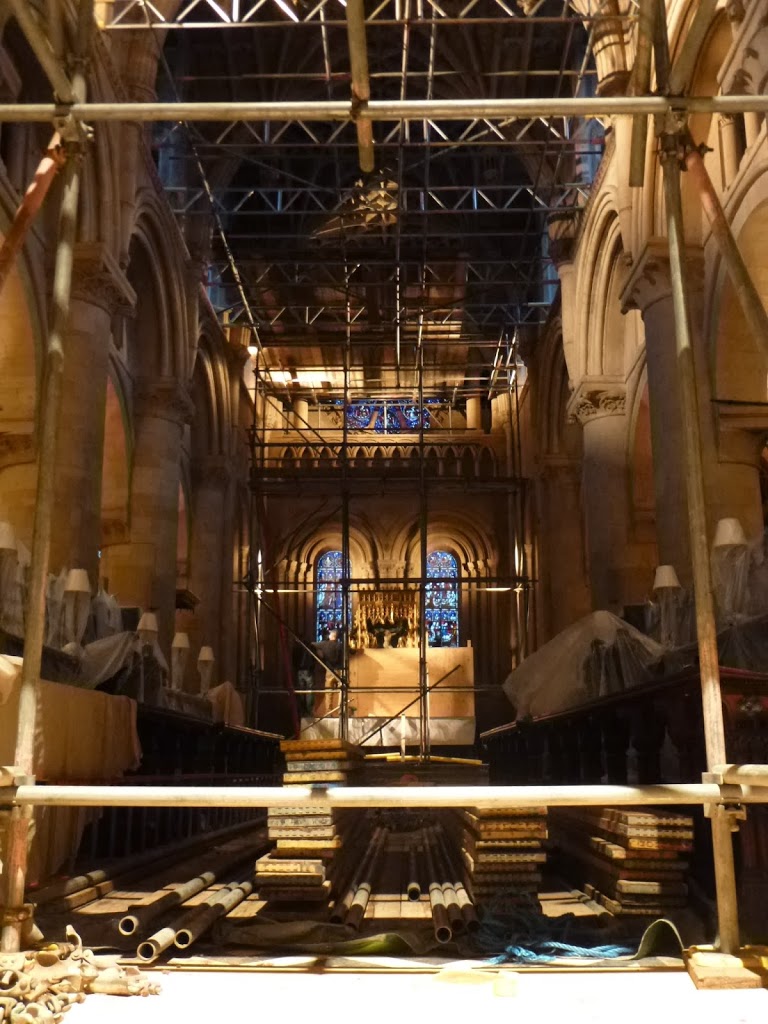 I was a bit annoyed paying £7 to have the cathedral full of scaffolding and builders cracks. But hey, someone must be looking out for me up there – an organist entered and played the grand organ while I was in there, just me and some lady. It was pretty epic, nothing like one of those organs echoing off the walls. Almost makes me want to go to some kind of service. Almost.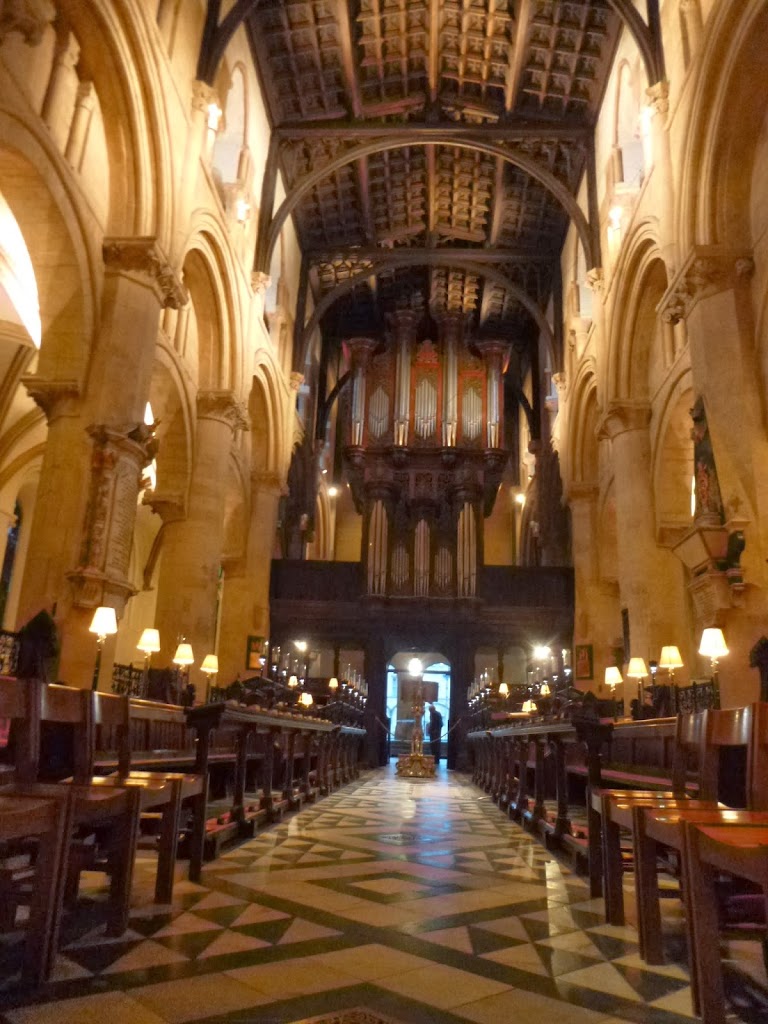 Organist must've had years of practice, playing his organ. I've regressed to university maturity jokes.
The chapels were tidy though, here're some pics.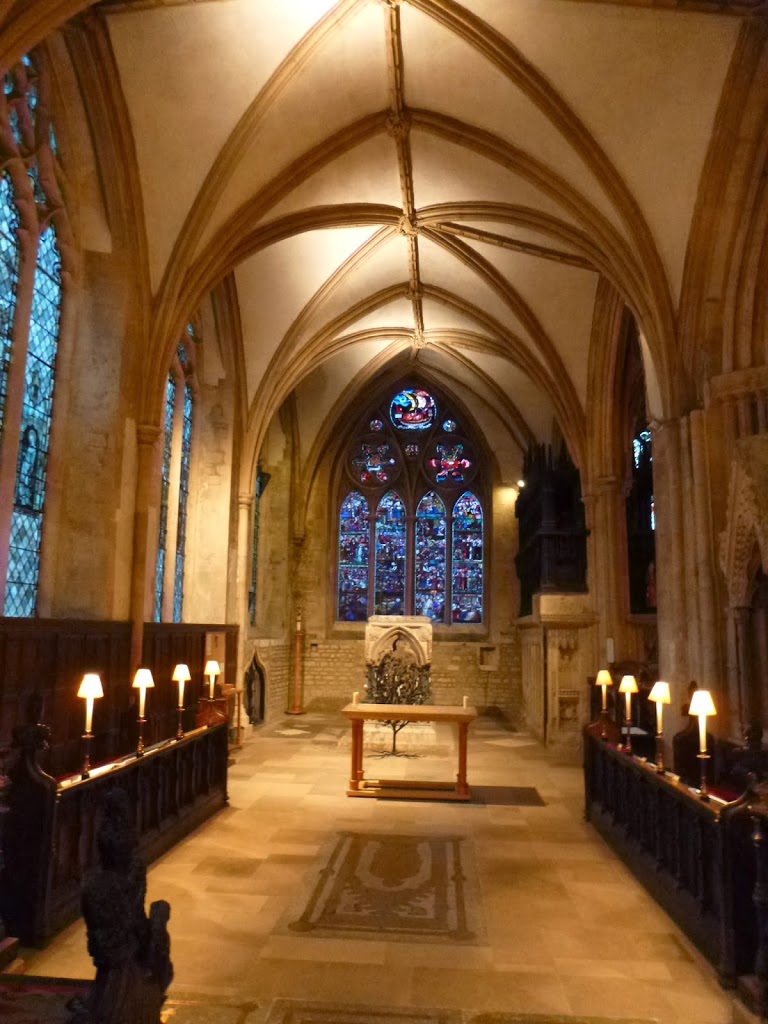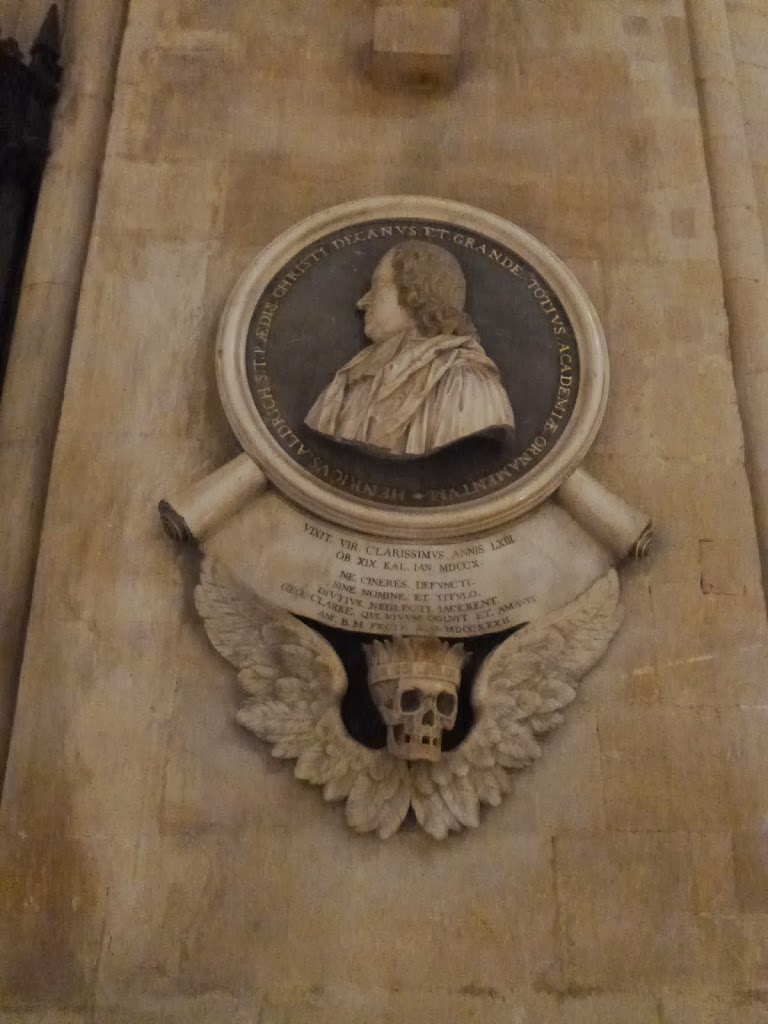 Love the winged skull with crown. I'm pretty sure it symbolises something, maybe something like this: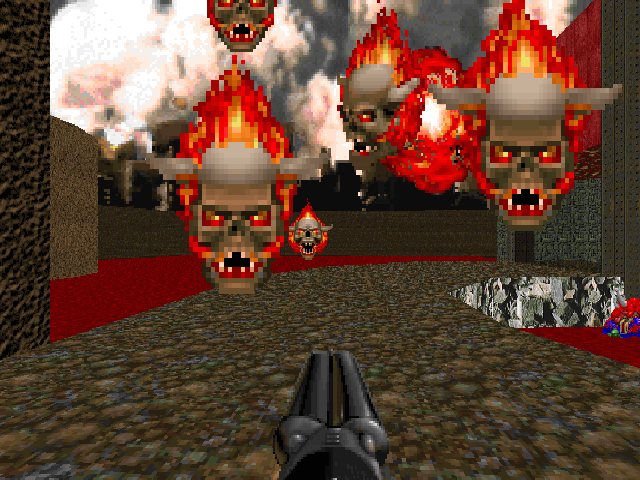 Maybe not.
Tidy!
So that's Oxford. Plenty more to do there, lovely place!
My adrenaline rush for the day was provided by the bus out of Oxford to view these vans.There's a low bridge and the double deckers are about 2 inches off wiping out the roof on it. It's a real rush in the front top seats, driving at 20mph at this low hanging bridge. I'm easy to please!
I quite enjoyed the trip to the English countryside – saw a fox! It was dead.
On my return journey the bus even waited for me to do a 60 second sprint in the middle of nowhere. Passengers commented on my good fitness – most unlike a London experience.
Looking forward to more of those hedge rows, open skies and possibly live foxes in the near future.