It's been just over a week since these lovely people greeted me at Wellington airport after my very mixed-emotion fuelled flights home: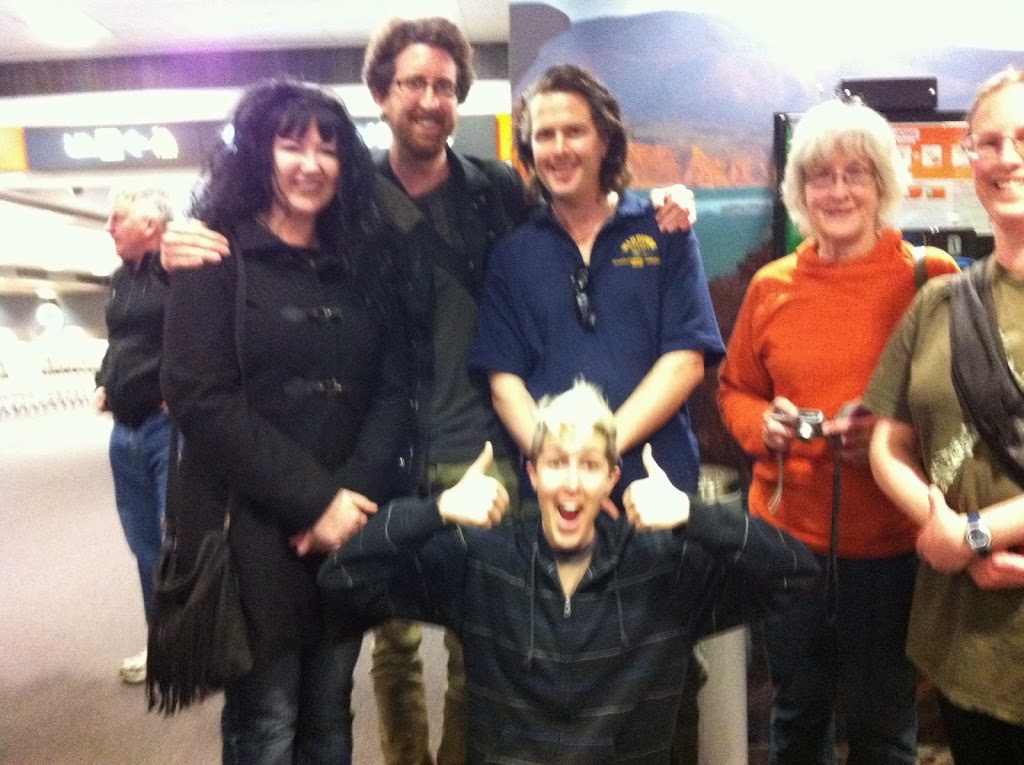 It was so nice to be able to just crash into my family here, and be taken care of. A trip back to the western hills to live with my bro a while, a bed made up – an NZ food care package sitting beside the new bedside lamp.
So that was that! I had a few days to sort out the jetlag and buy underpants, then it was back to the office to a short-term contract job I was extremely lucky to secure while overseas. I promptly got sick (as you do) but I've recovered from that now and realised I just left the blog hanging!
I knew I would appreciate Wellington more when I got home – but I had forgotten just how lovely it can be here. I've had the cellphone out a lot during my day-to-day, here're some pics from my catch ups here: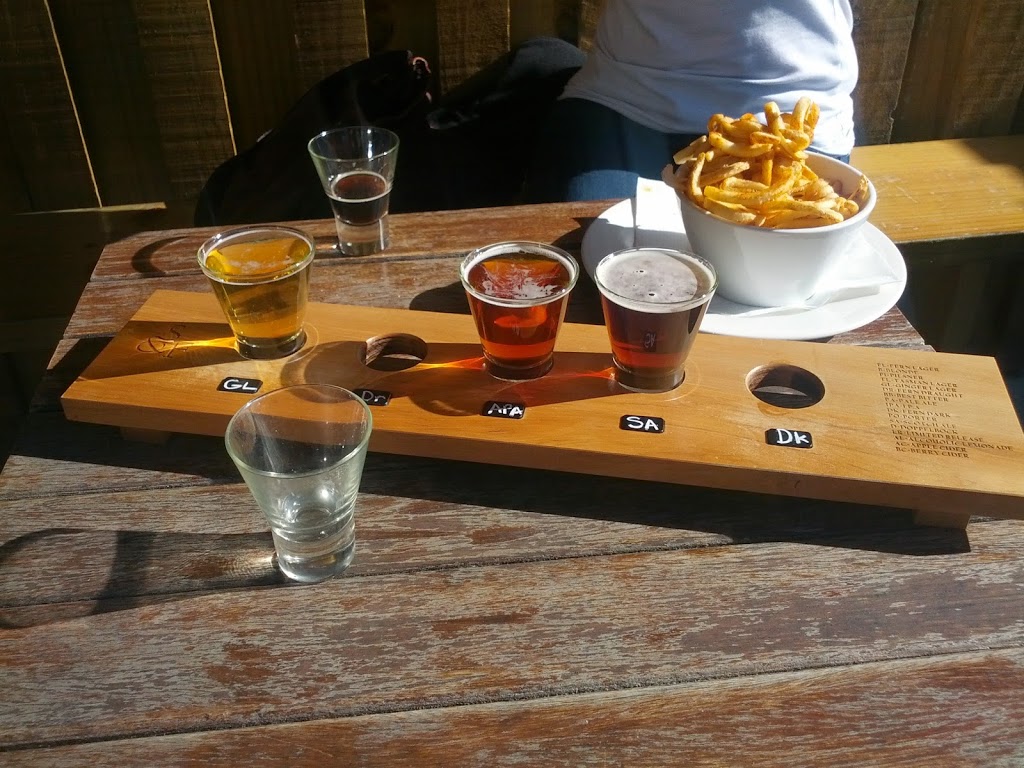 Craft-beer tasting platter at the new Sprig and Fern in Petone, catching up with an old friend from the Hutt/London!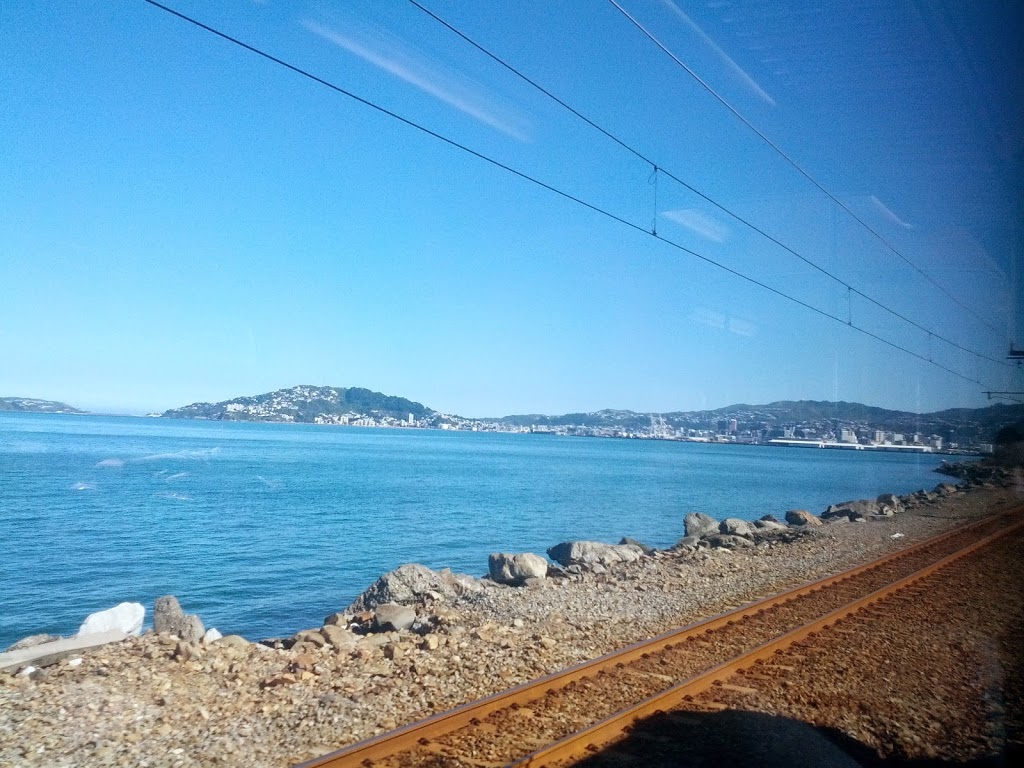 The view on my new commute sure beats the Northern Line!
Here're some snaps from pottering about over my lunch break: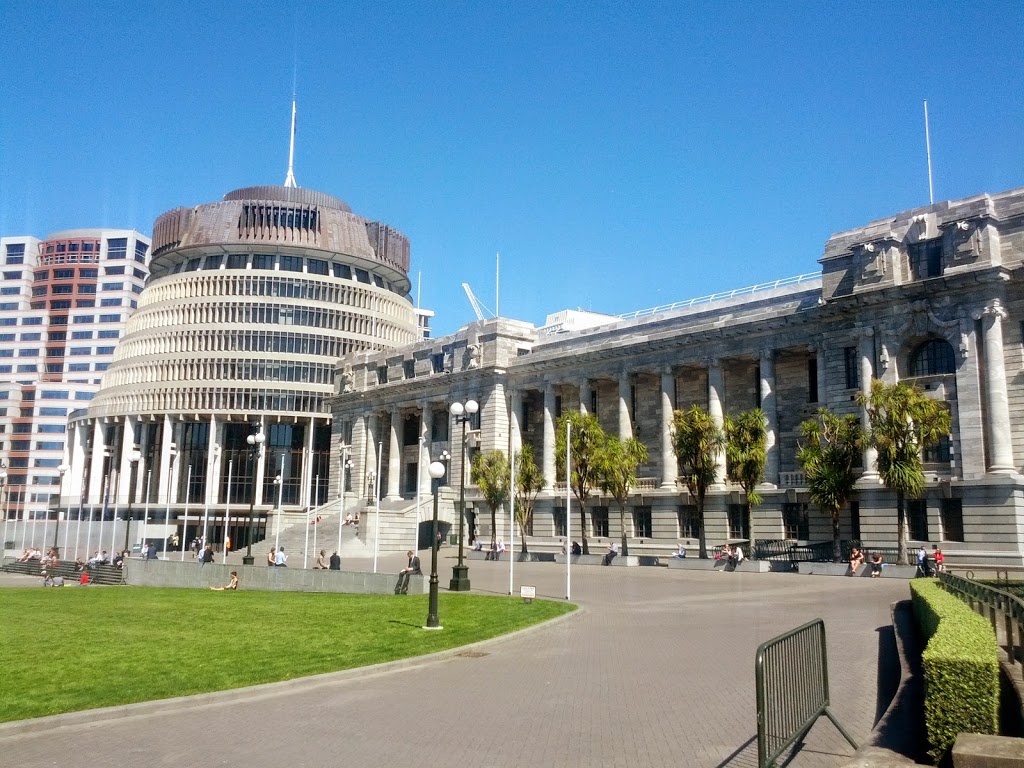 The beehive and old parliament buildings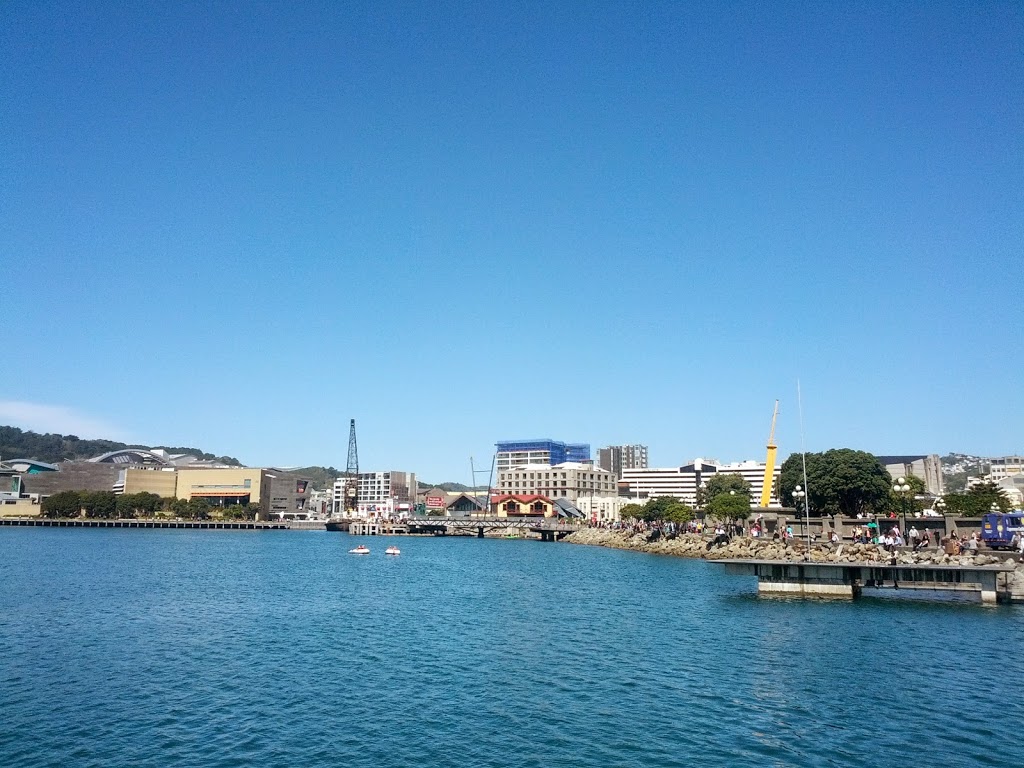 Te Papa and Waitangi Park – waterfront walk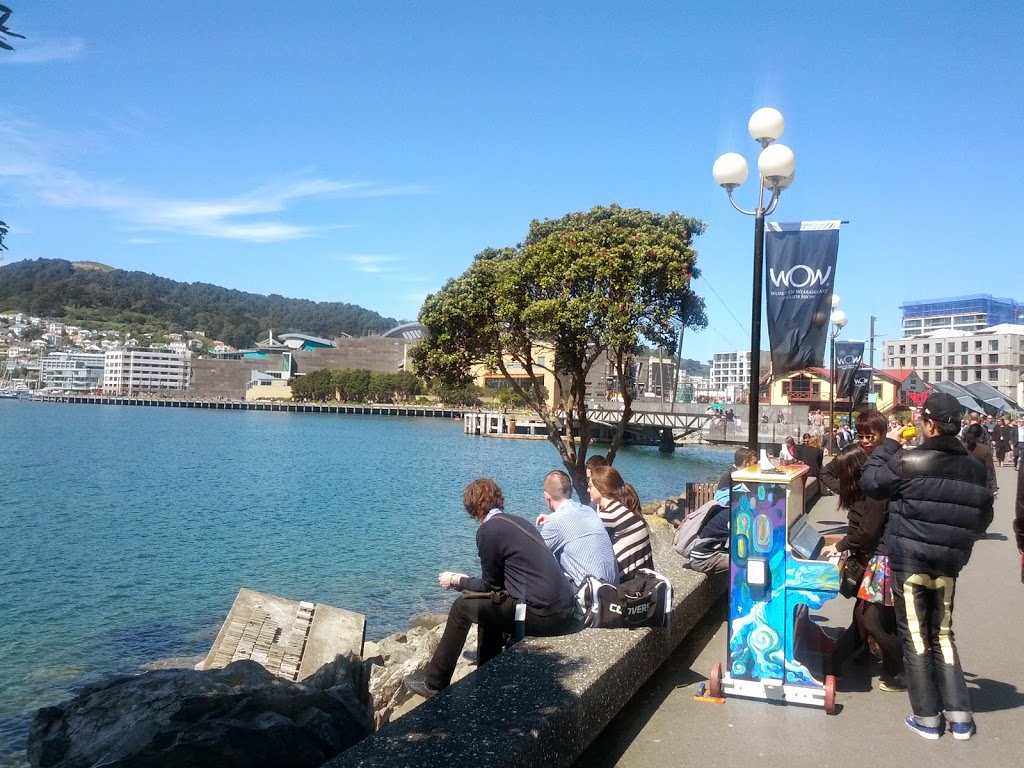 Public piano without Kate ain't so great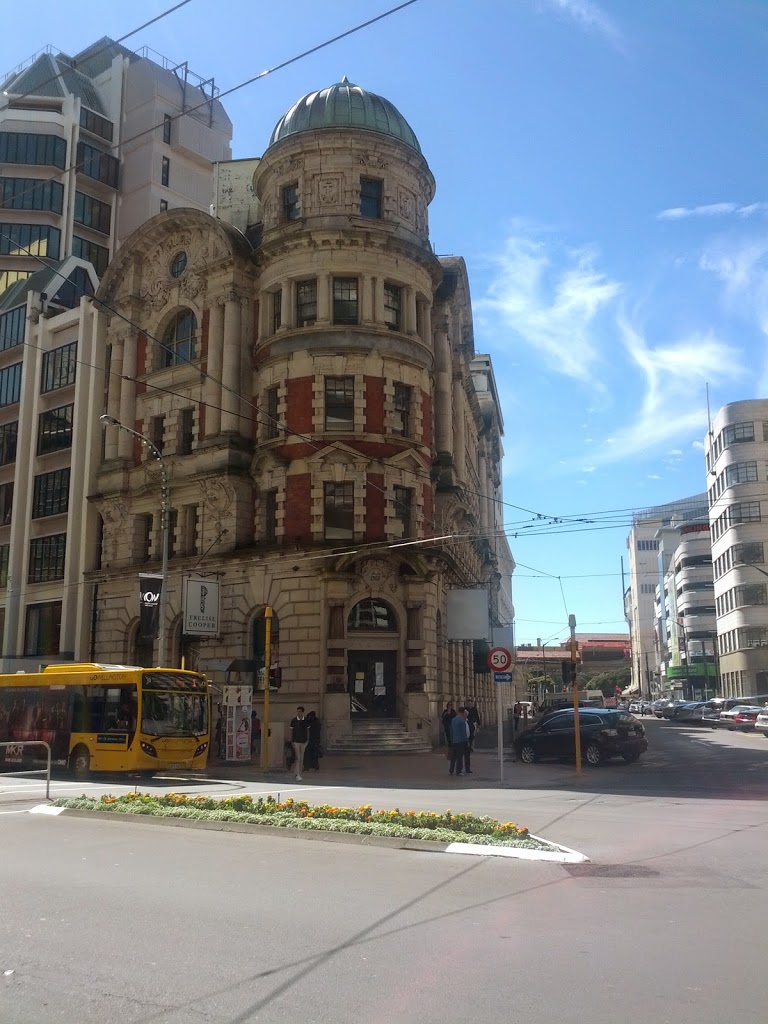 Always liked this building, no idea what it is.
Life back on the hills is lovely. Surrounded by bush and with harbour views, I am very lucky! And while I'll miss the UK's squirrels, hearing the birdsong of Tui around my brother's place brought a tear to my eye. It's so nice to be home.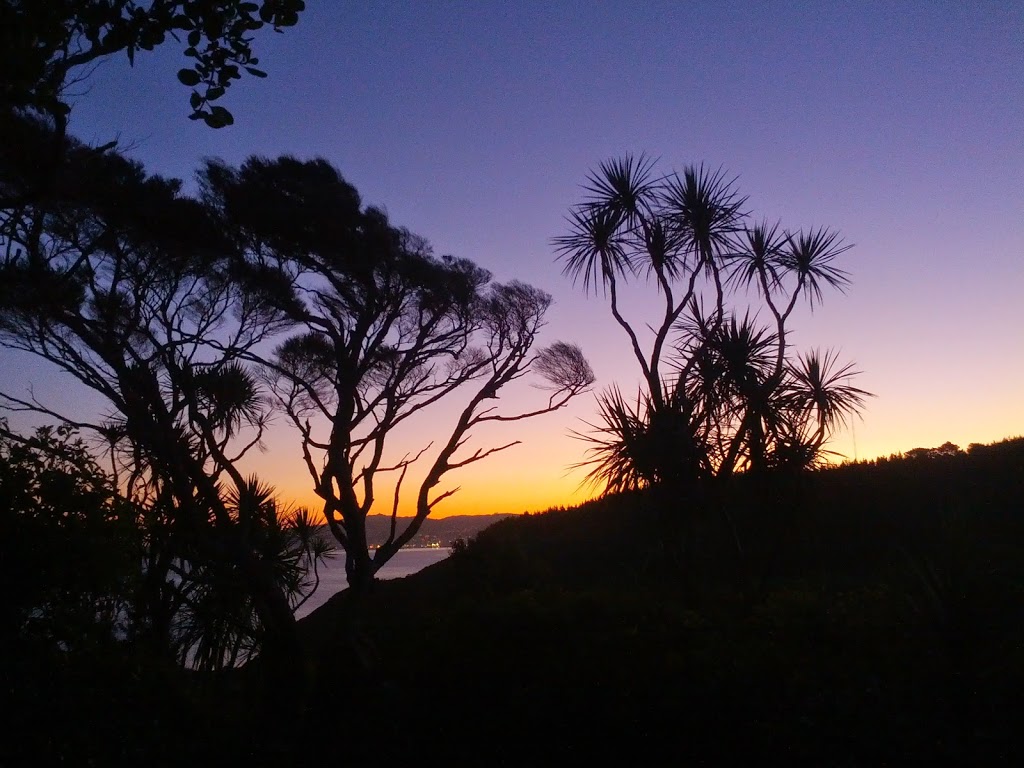 Dusk at my bros (and my temporary residence)
Not sure if you'll be able to play this – but if you can, the birds sound lovely at dusk.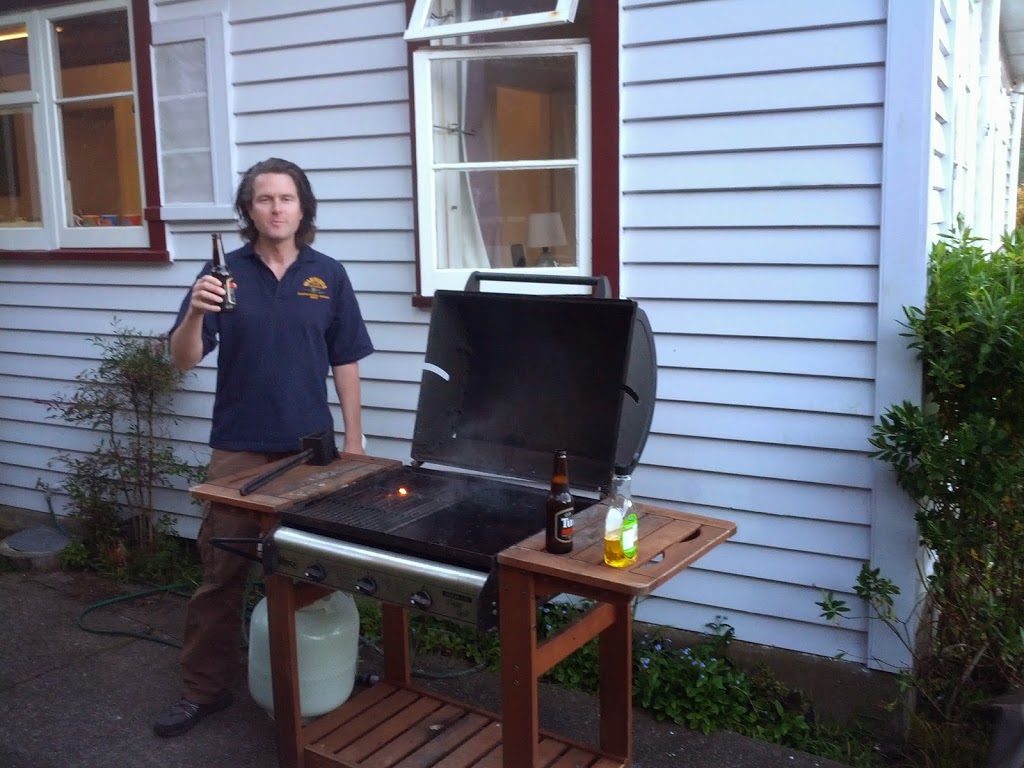 We even had a BBQ! Summer to summer!
So what now? Enjoying some rest and relaxation, earning some dosh and awaiting the visiting arrival early next year of my gorgeous partner in crime, Kate! I hope to have a van here by the time she arrives, and we can tour this fine country of mine while she's here.
As for the blog, I think I'll re-theme it to be more of a holiday blog than an OE trip blog. I've really enjoyed keeping track of my adventures on here and I'd like to continue the practice, whether I am close to home or not.
I feel like this final 'tour post' should have some more finality to it, but really – it's not the end, not by a long shot. Dotty's waiting patiently for our next adventure in the UK, Kate's on her way to join me and we've got plenty of exciting adventures on the horizon. However there's no doubt the blog is going to enter a period of hibernation while I've got my feet up around here. So until we do something of note, thanks again for reading – don't be a stranger!