We're at Kate's folks place in Somerset again now. A newly MOT'ed (WOF'ed for you Kiwis) Dotty has been crammed on to the driveway with inches to spare, and we're setting up to put her in to storage for winter.
Last post we were waiting to get the van to Birmingham for some emergency repairs as she was burning oil like a retreating German army. While we were waiting we spent a bit of time at a camp site just south of the city. As we pigged out on all our remaining van food, a cat turned up and ended up being something of a snuggle whore. We easily seduced him and he hung out with us a while, getting cat hair on everything.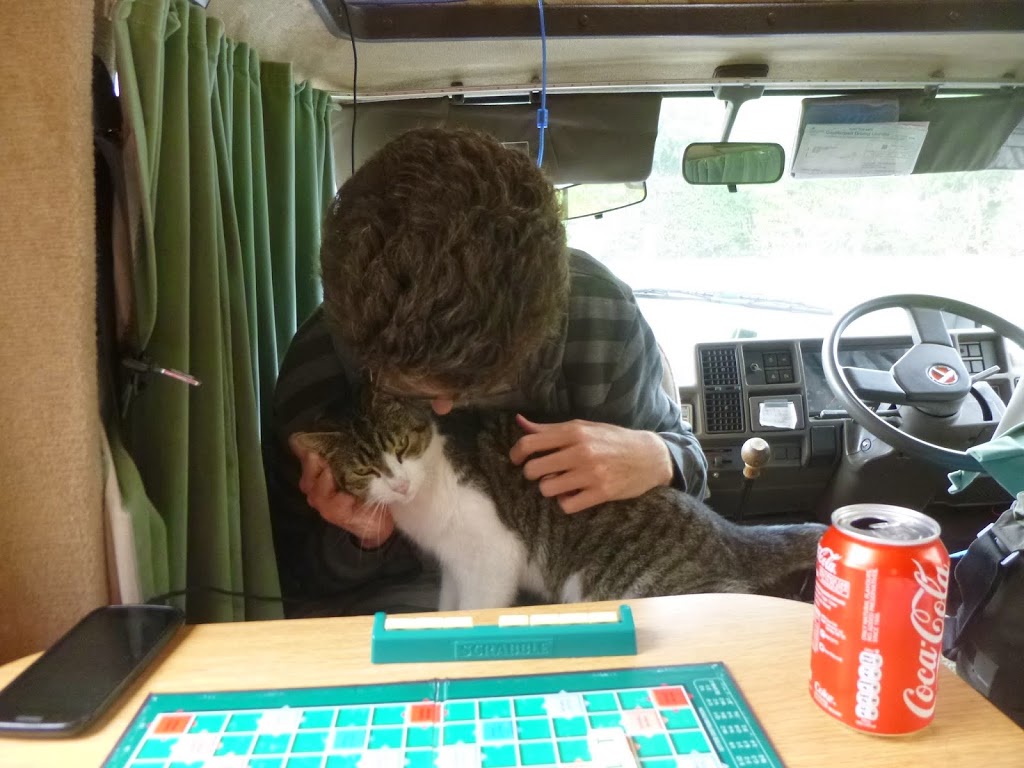 Check out that boof-head!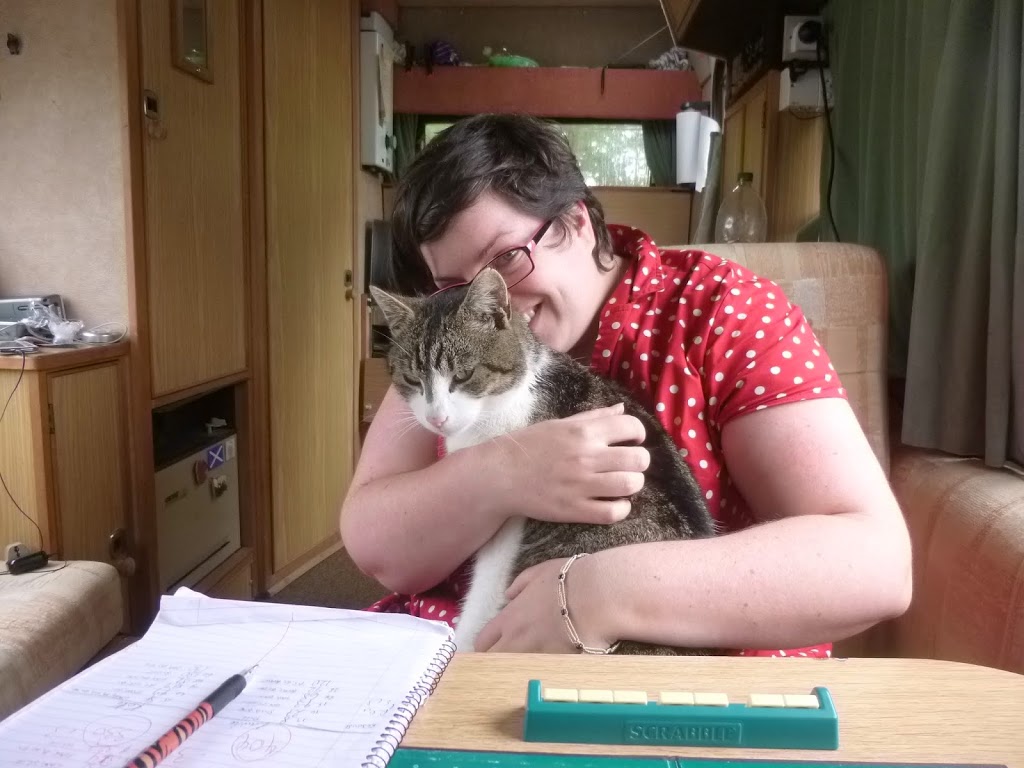 Daw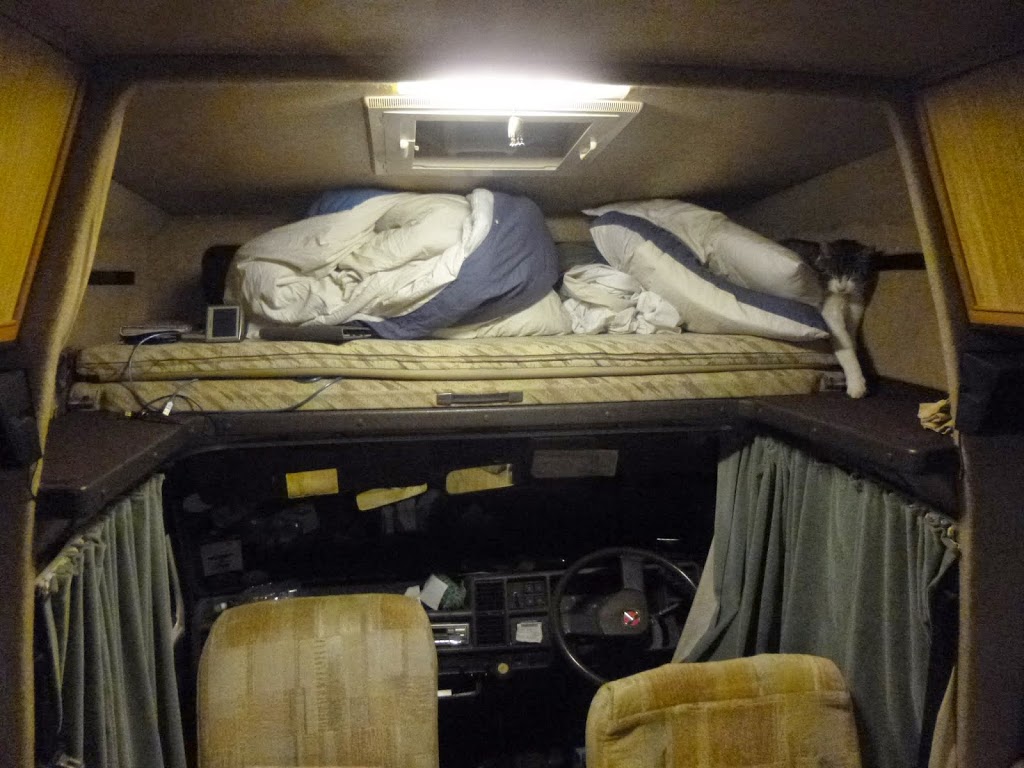 Spot the kitty!
At day break we fired Dotty up and slowly limped in to south Birmingham and the probably not nicest bit; Kings Norton. Handing over the keys was a sad moment despite our kindly mechanic saying they'd take good care of her – I packed a few bits for a day in Birmingham and off we went in to the city.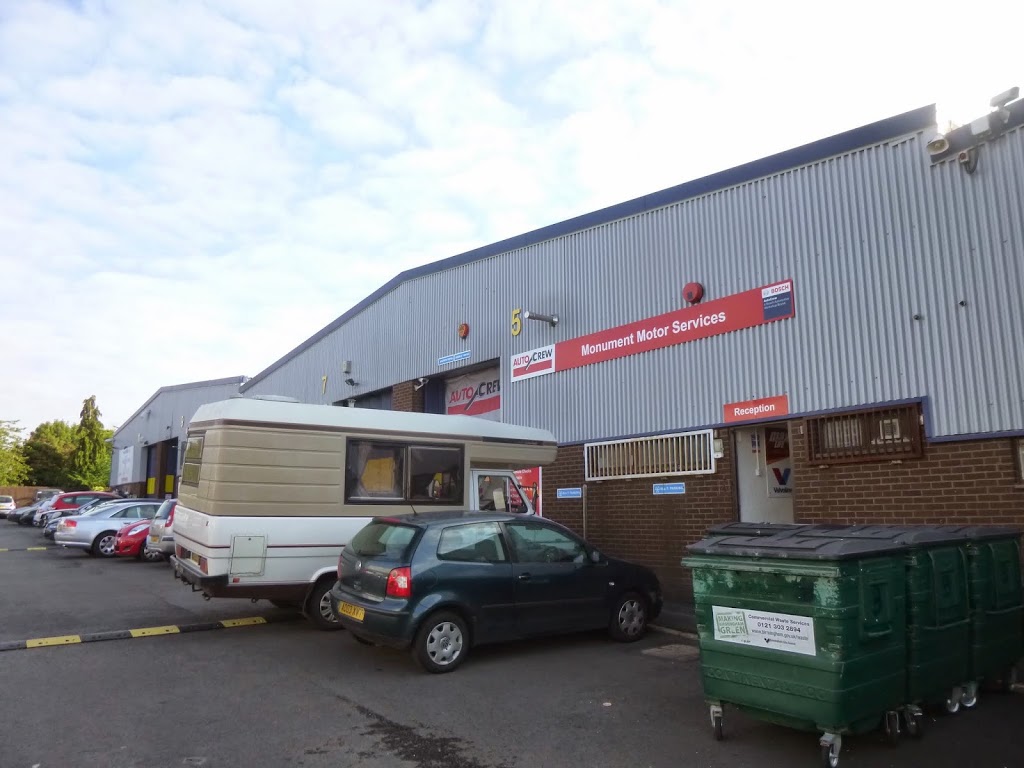 I love taking pictures of the van.
Our first stop was the train station, getting Kate on a train home (as that was why we were rushing down country anyway!) I spent the afternoon pottering about, visiting Birmingham Museum and Art Gallery and exploring the Bull Ring market.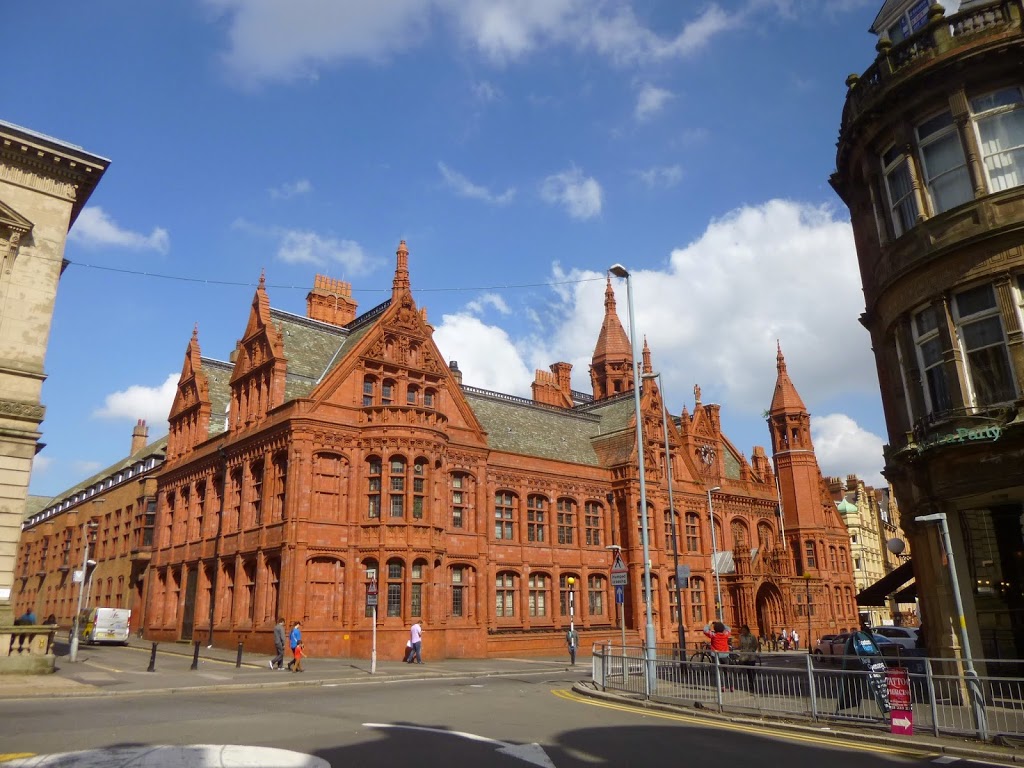 Courthouse – tidy!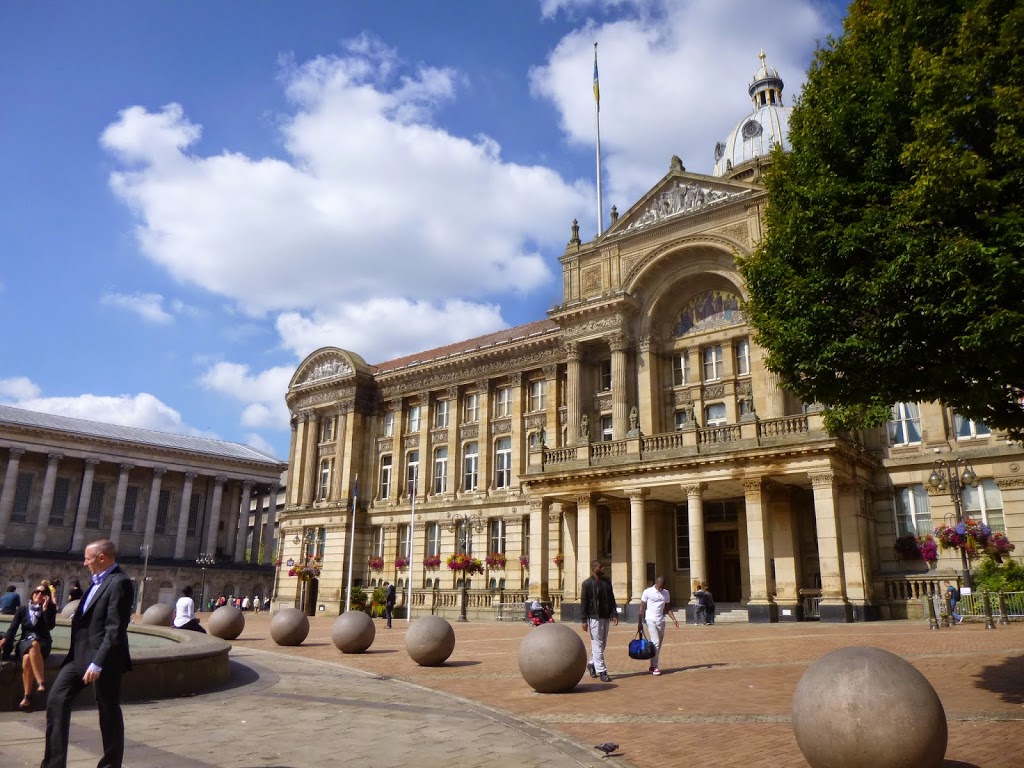 City hall?
The museum was lovely. Birmingham has a very strong metalworking heritage and the museum was not only built with magnificent cast-iron patterns and things but featured a lot of stuff around this. I liked seeing some of the old metalwork from the orient – during the age of exploration, Birmingham was well-keen on procuring oriental metalwork for the local metalworkers to learn new techniques and things. Fascinating!
Ironwork in the Birmingham museum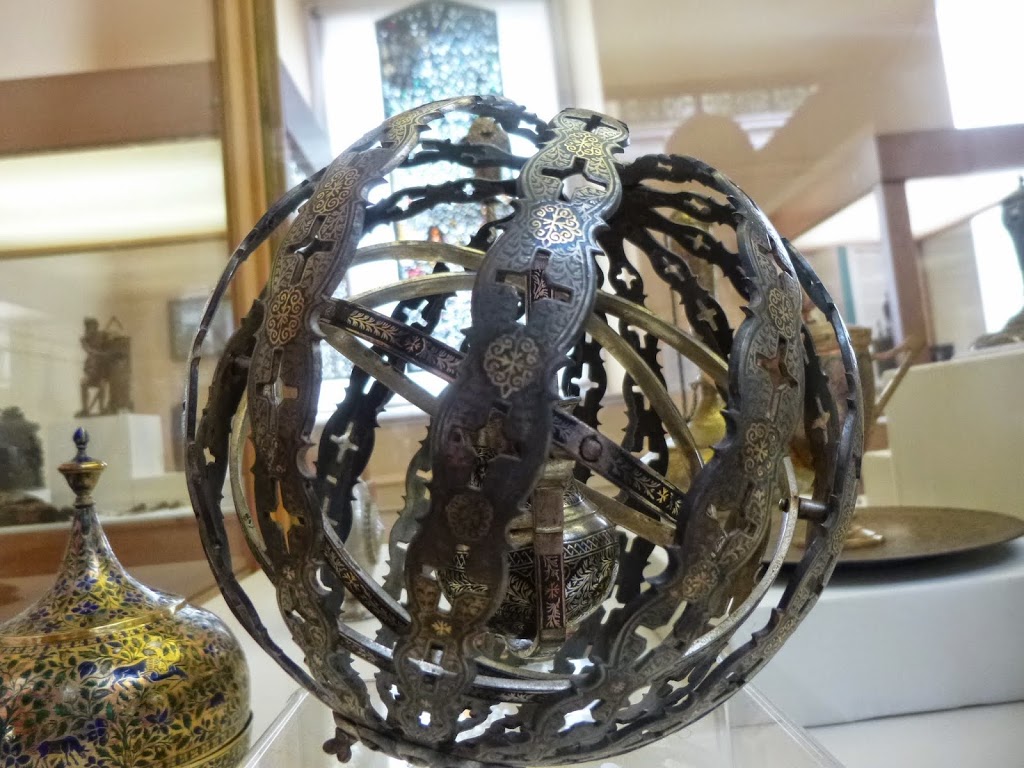 Amazing craftspersonship!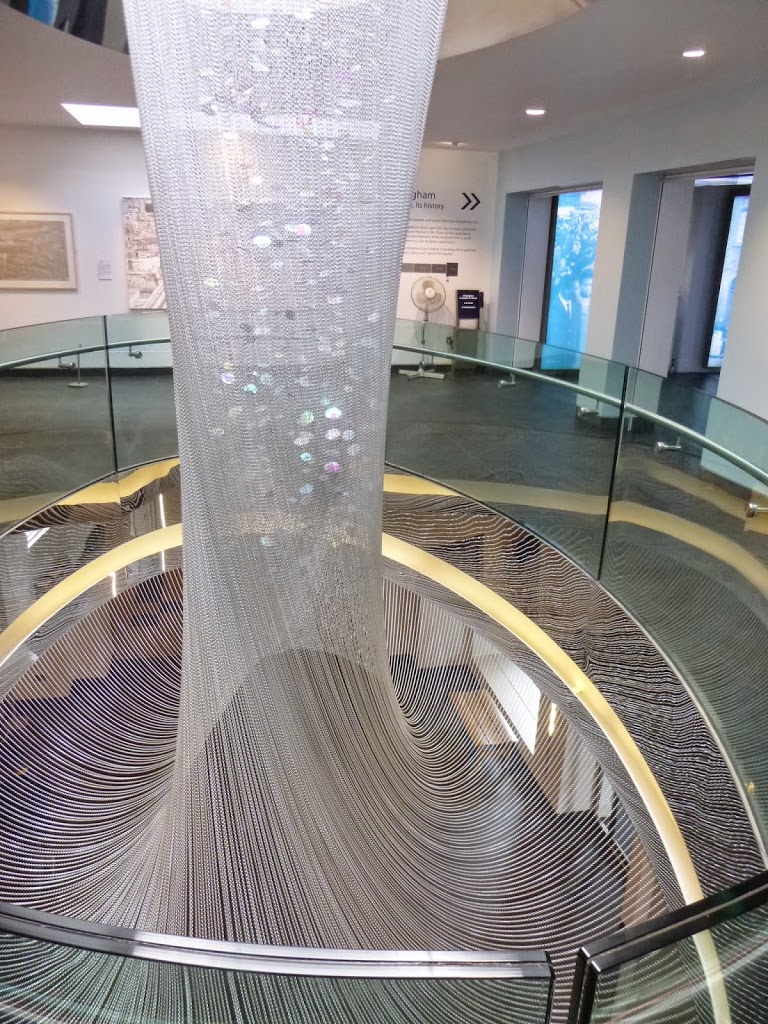 Waiting to hear news of my precious van, I wandered around some: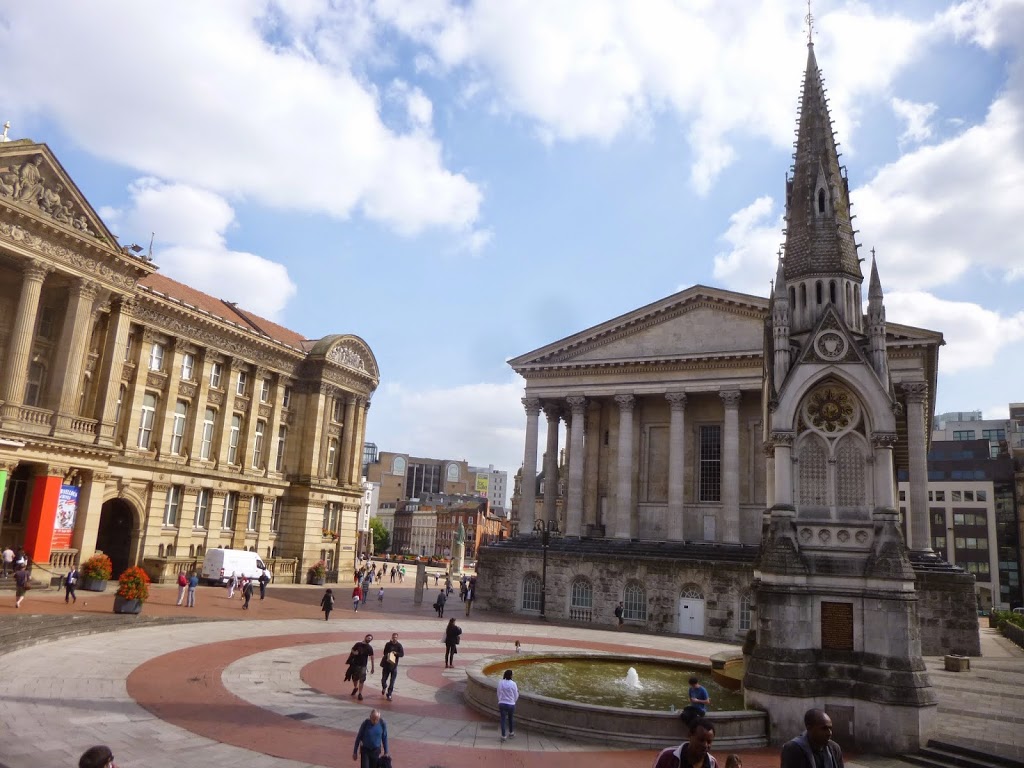 Around the back of the museum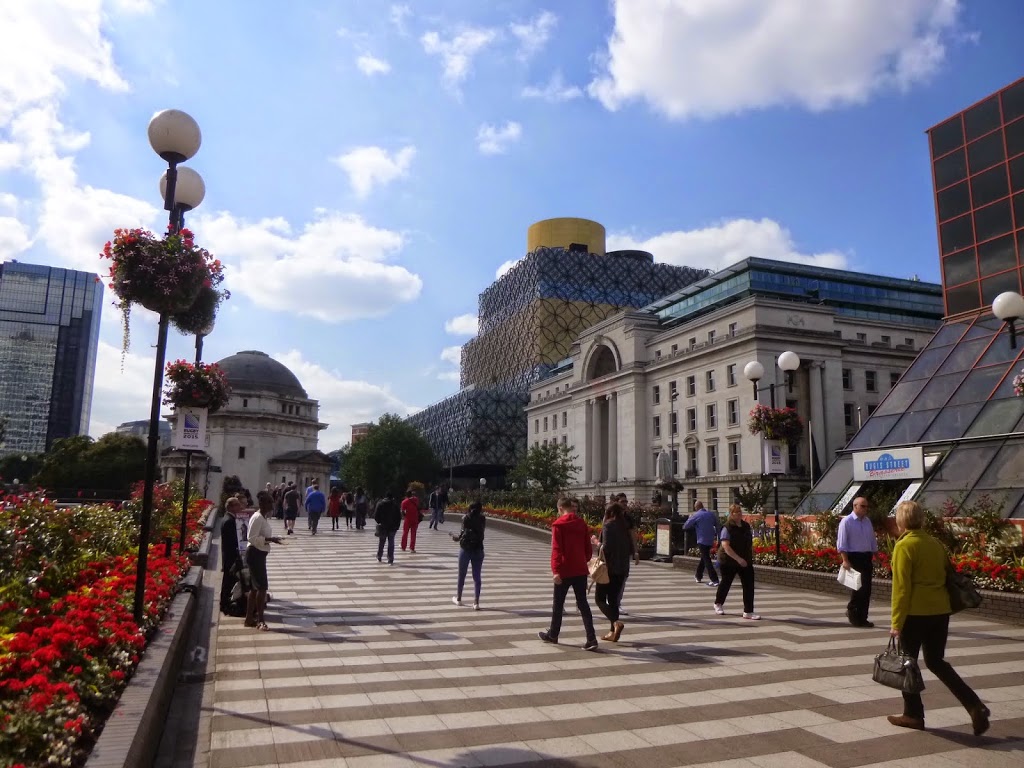 The new brick/library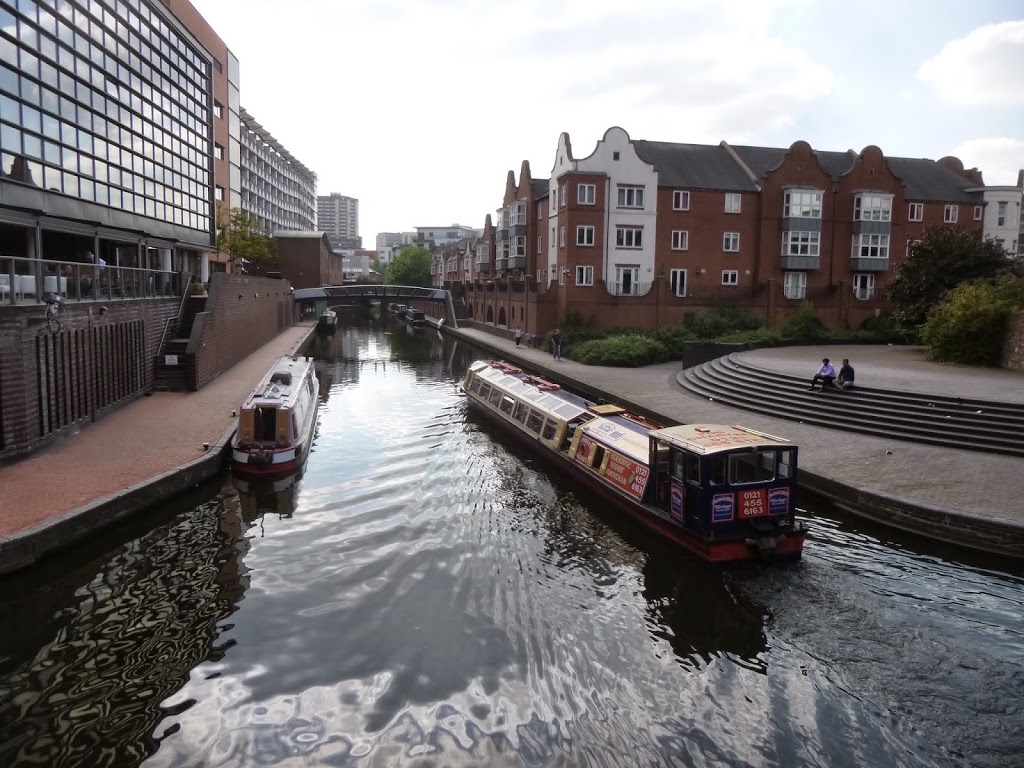 Canals n that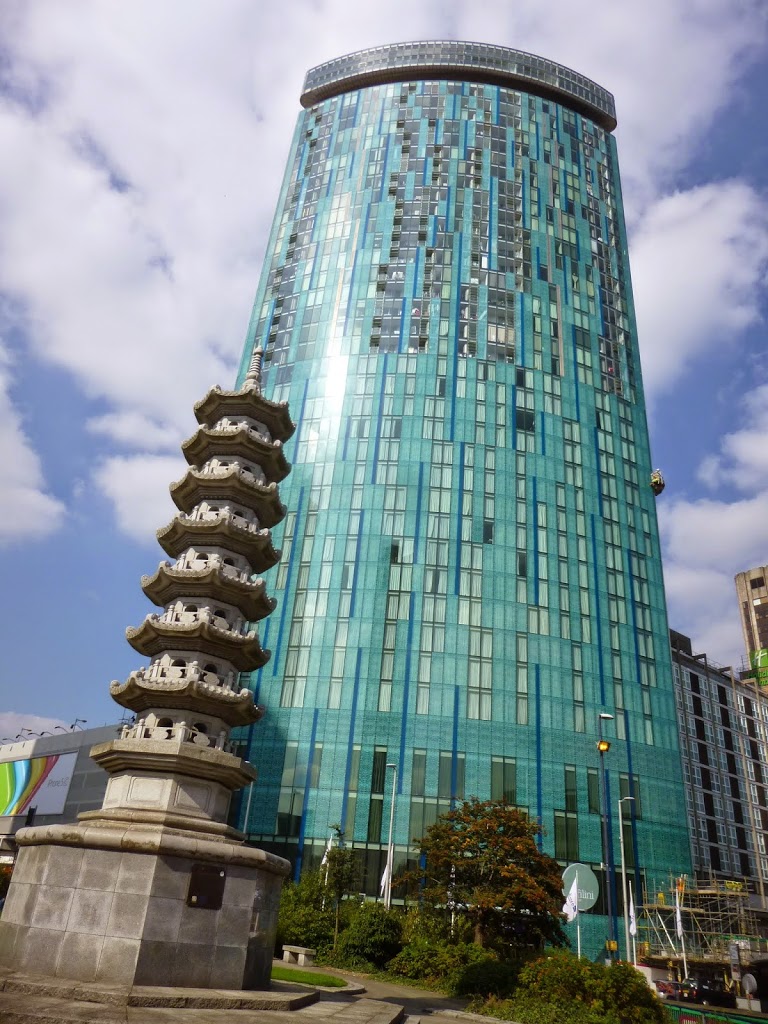 A central city pagoda.
Around four the mechanic called me. The call quality was crap, I was on the street, and the guy was a fast talking mumbler at the best of times. I caught a few things:

'…needs lots of work…'
'…£500 pounds or so…'
'…weekend in Birmingham…'
So I said 'do it' – what choice did I have? And booked a coach for a 3.5 hour journey to join Kate and family in Somerset. This was a good plan in the end, as it took an entire week to get the van fixed.
The final cost? £711. Yes that's right, $1,400 NZD for a warrant. Lovely! Two new tyres, completely replaced rear brake system (apparently it could have killed us on the motorway so that was lucky!), something something service, something something. I could understand barely a word! However he was a lovely chap, and the van was looking like a million bucks when I headed back up and got her back. No smoke, running like a champ. Not too bad for a six month thrashing – well done Dotty!
We haven't been sitting on our hands down here in Somerset. We've been tidying up a bit – check out this before and after of Kate's teenage room!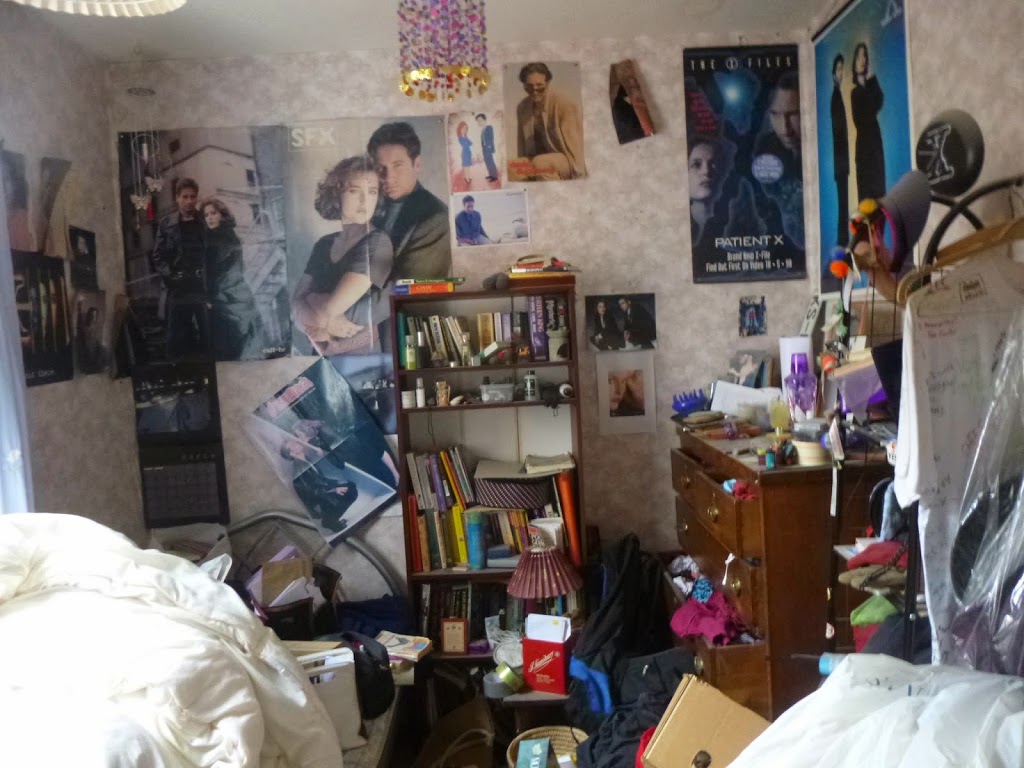 Before: Note the David Duchovny.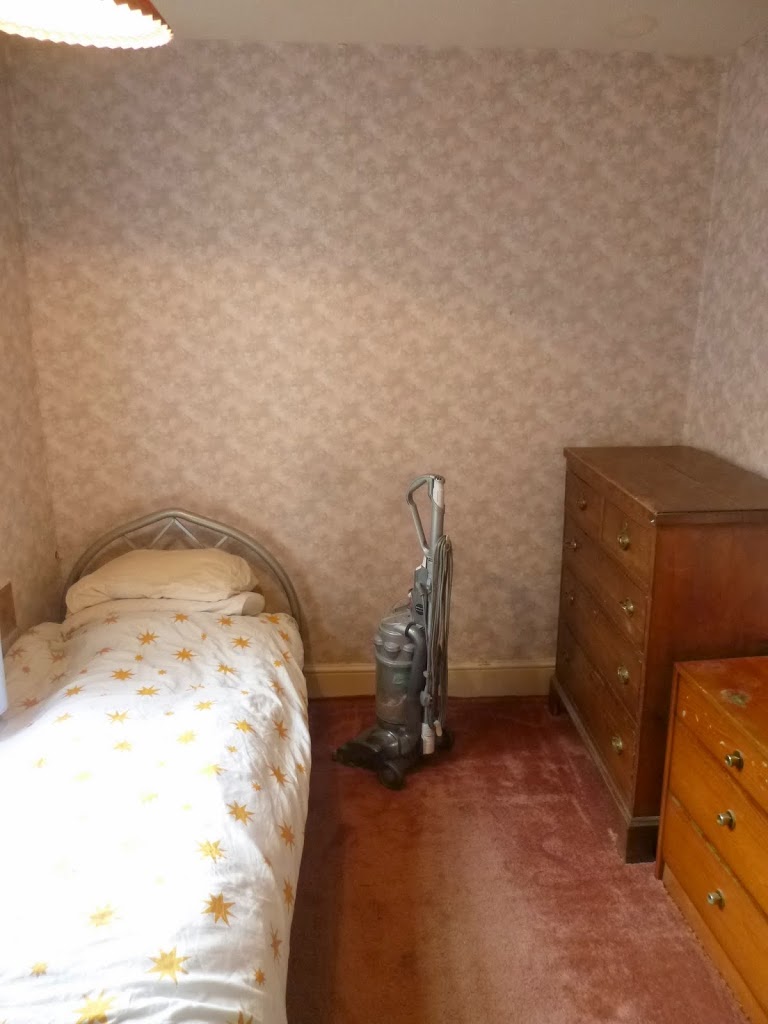 After: Note the sad lack of anything.
So what is next for us? I've paid the tax for six months so Dotty is all sorted. We're going to look at storage for her on Monday, and head to London around the 20th. Until that time we'll keep helping out here. I've been doing a little homework on NZ vans and upgrades for Dotty and just generally enjoying a bit of a holiday before I'm back at the coalface.