My time in Cirencester is drawing to a close. It's been a real privilege to work with these lovely folks in such a gorgeous city in one of England's beauty spots – during spring what's more. The number of baby bunnies I have seen! But I'm a 3 tonne rolling stone now and a month is enough. It's time to move on.
But before I do, here's the conclusion of my adventure within Cirencester and surrounds.
In Cirencester, I have been sleeping around. All around the town.
One of the spots I slept was the Highwayman Inn, north of town. Here I met an old couple who were motorhoming it up, and we talked campers. I expressed my concerns about solo travel doing what we're doing. In response they kindly drew upon their experience and lifetimes of wisdom to put me at ease. They told me tales of European locals injecting gas through door locks to knock out the sleeping occupants of campervans, before robbing them or worse. Wonderful.
I watched New Zealand beat England in the first test, cup of tea in hand over breakfast. Streamed onto my laptop through a live sports website tethered through my cellphone. Speaking with my family after the game, I think I was more excited about the technology involved in allowing this feat more than the game! Though from me, that doesn't deserve an exclamation mark at all. However without the footy shoved down my throat I do find myself drawn to supporting our team on the world stage – Dad'll have to teach me the finer points of the game when I return!
I slept outside Kemble airfield. An aero engineer who was made redundant bought an old 747 with his payout, stripped it for parts, and made a mint. Now it's a big business for him, and this airfield is littered with retired airliners. It is quite something! So though the layby was close to the road, the view was so novel I thought I'd give it a crack.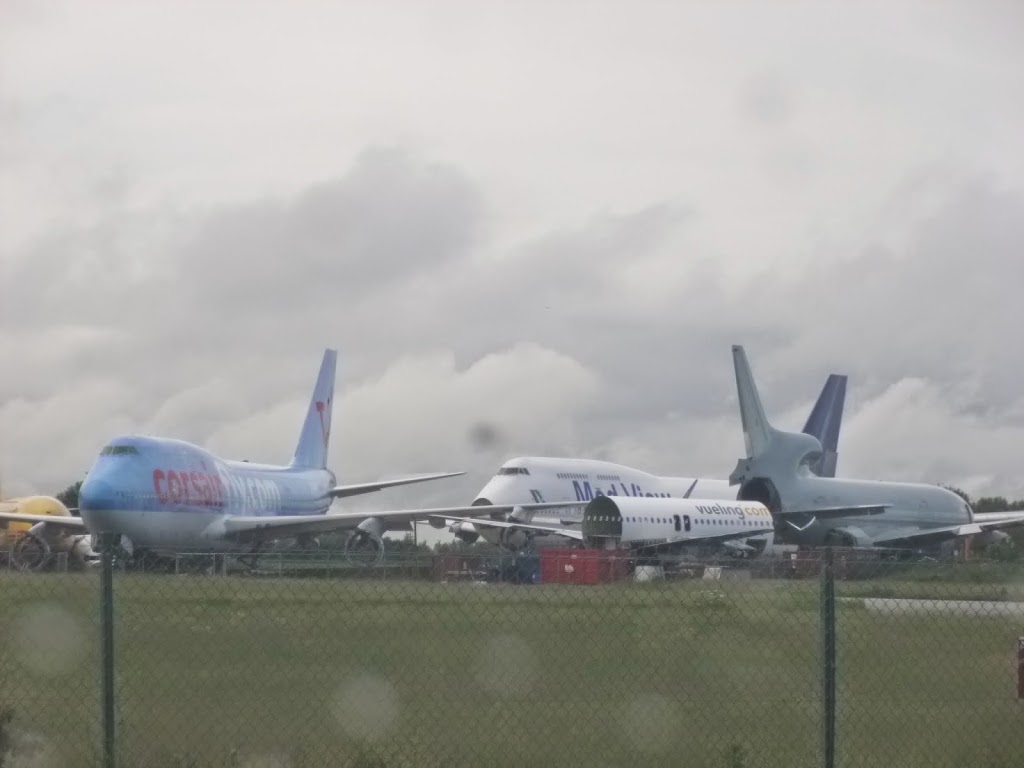 Kemble Airfield
This wasn't that pleasant in the end; a truck rammed himself in behind me, so I moved to the very far front edge of the layby incase another truck needed some space. Later on another truck did come in, cab ended up parallel with the van. The dude played rock music until about 11:30pm. In the morning, a ute with trailer (one of the travelling food stall dudes) pulled in and parked me in, so I missed dawn light on the airline carcasses, the whole point of the outing!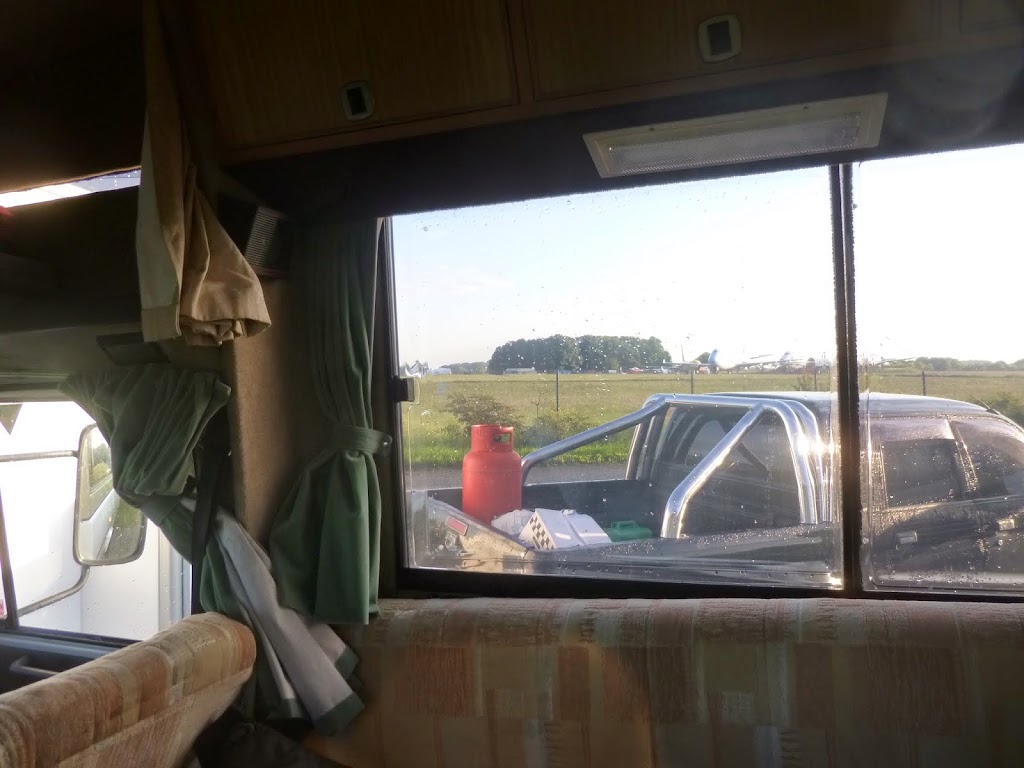 Good morning!
The local caravan club park got wise to my working in town, and asked me straight up – so I had to lie about it. I hate to lie, it's not in my nature (I am far too lazy), but it's against their policy and I didn't want to lose my membership or have any drama. So not returning there again, I tried another site to maintain the van, a bit further from town. These guys didn't give a shit which was nice! And from their lawn I saw a B52 flying by low and a stealth bomber shaped something – along with the standard compliment of a dozen bunnies.
Finally I spent a few nights in the carpark of the the Crown Inn in Cerney Wick, just south of Cirencester. The proprietor, Graham, is a real gentleman and I'm more than happy to send my money to him rather than to some large conglomerate of ageist unreasonable jerks (Caravan Club).
I know you were really curious about where I sleep, so there you go. It has proven to be quite a stressor, finding places to sleep in the evening this month. I haven't much enjoyed being stuck in one place in the van. In hindsight maybe I should've just paid the extra accomodation money and stayed at a campsite the whole month; but that would have necessitated another week or two of working here and I really don't want to do that – it's a waste of my remaining days, an inefficient use of my time!
On with the tourism! I went back to Bath last weekend. Enroute I visited the site of the Battle of Lansdown, 1643, from the civil war. It's still quite something to me, that the stone walls of these fields were there then and all that. So old!
From the wall
I visited Bath on a day trip from London last year but wanted to spend a bit more time there. A beautiful sunny day, it was nice to potter about at leisure.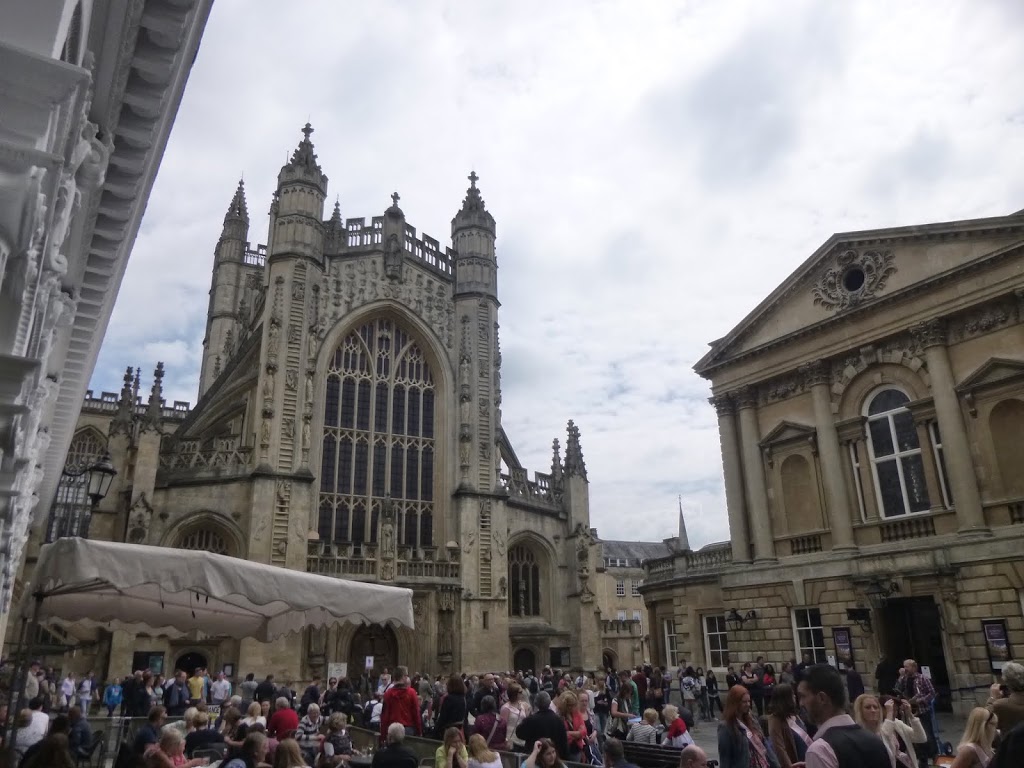 Bath abbey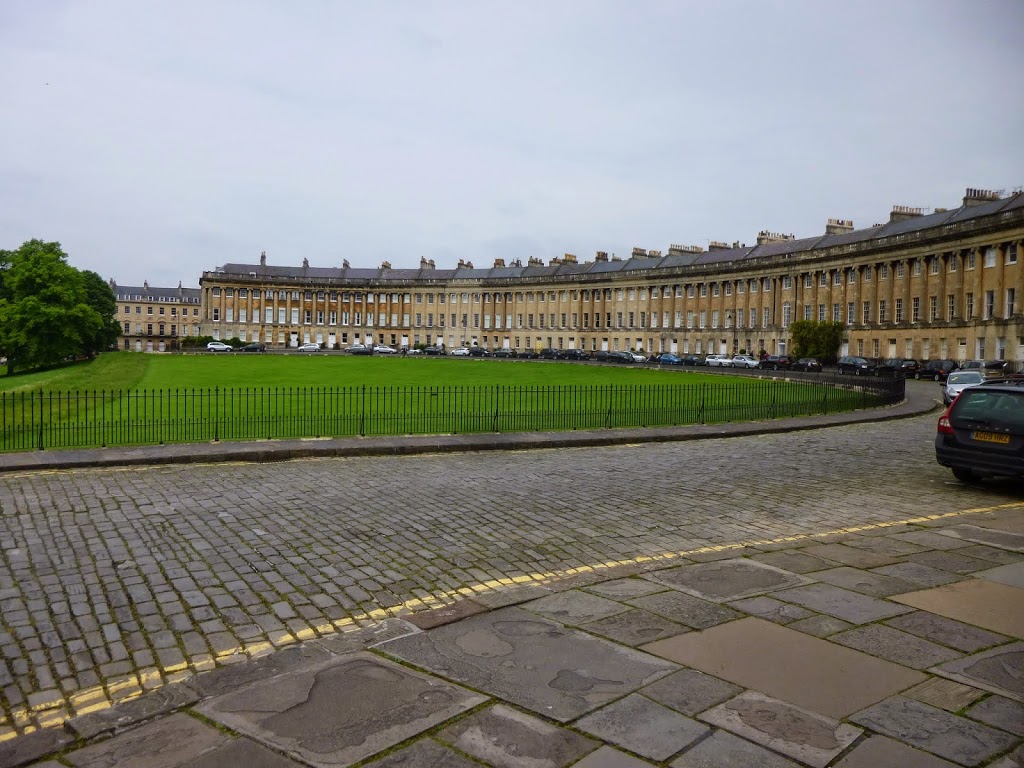 The royal crescent
In Bath I met another Gumtree random, Kate. She snuck in replying to my old travel buddy wanted ad after I decided to stop bothering with it. And it turned out to be a case of lucky last! Recently returned from her much more ambitious global adventures, she's a massive geek and quite a wordsmith. We got along famously and she's going to join me for some of my Wales tour.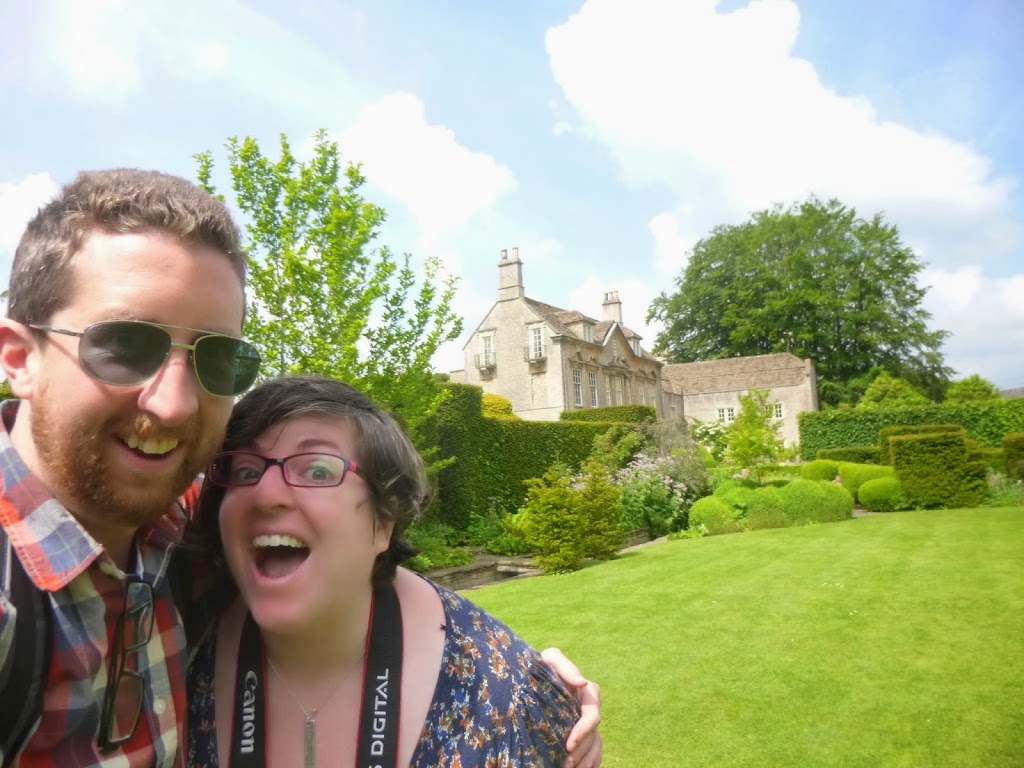 At the Courts Garden
We got to know one another wandering around Bath, visiting the Abbey, strolling the river, pottering about. In the evening we visited a country pub and I got decimated at scrabble.
In the morning I had a bit of a hangover, and was rather indecisive about a plan. We went to The Courts Garden, another National Trust wee gem of a garden. Just sat around reading books in the sun, not too bad!
Dropping Kate off later in the day, I headed back to Cirencester for another week of trading my life for money.
The weekend after I headed north of Cirencester. My colleague had suggested Bourton on the water as worth a look, so I drove in there. Then right back out of there – there was no parking whatsoever, and the overflow parking outside town had installed height barriers to stop vans of my height. Fortunately every town around there is stunning, and I stopped at nearby Stow-on-the-wold. Wonderful wee shops n shit – unfortunately I don't enjoy shopping for crap so after wandering the streets, I am often done after 30 minutes!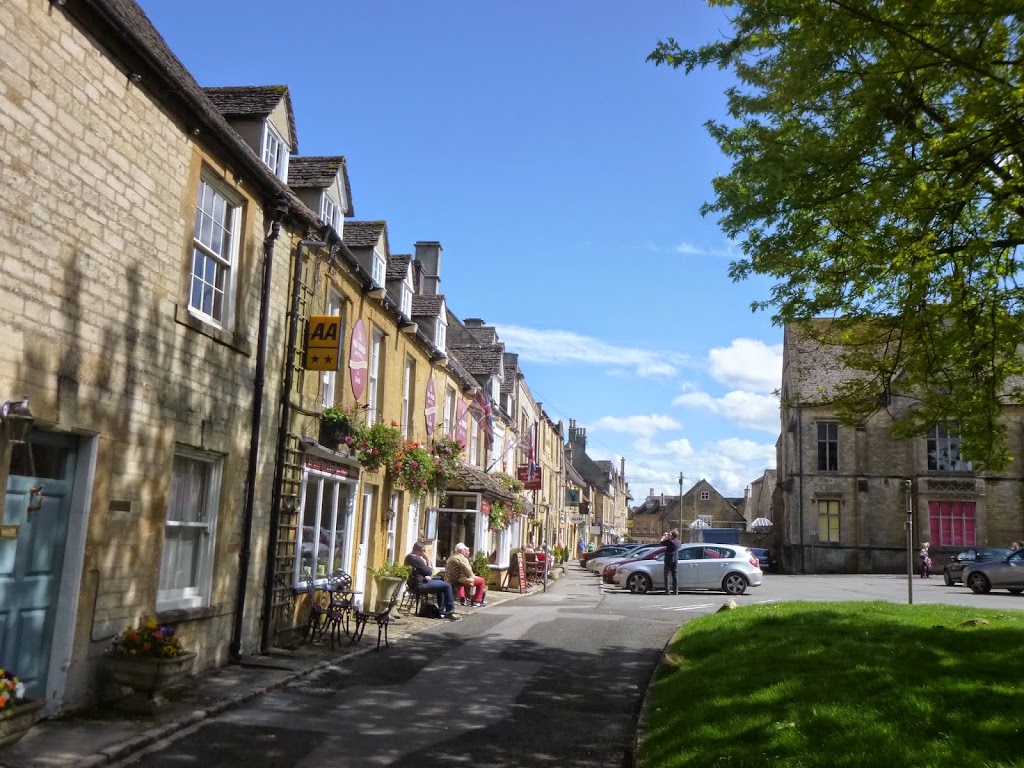 Stow-on-the-wold. What's a wold?
Heading further north, I visited the Fleece Inn in Bretforton. Built in 1200, it's an extremely old pub, run by the National Trust. I had a nice Wye Valley half-pint in the sun just marvelling at the age of these places, and enjoying that they're still being used, doing their thing, century upon century. Lifetimes come and go and the building keeps doing it's thing – it's just trippy for a chap like me, from a country which feels more and more like a seedling!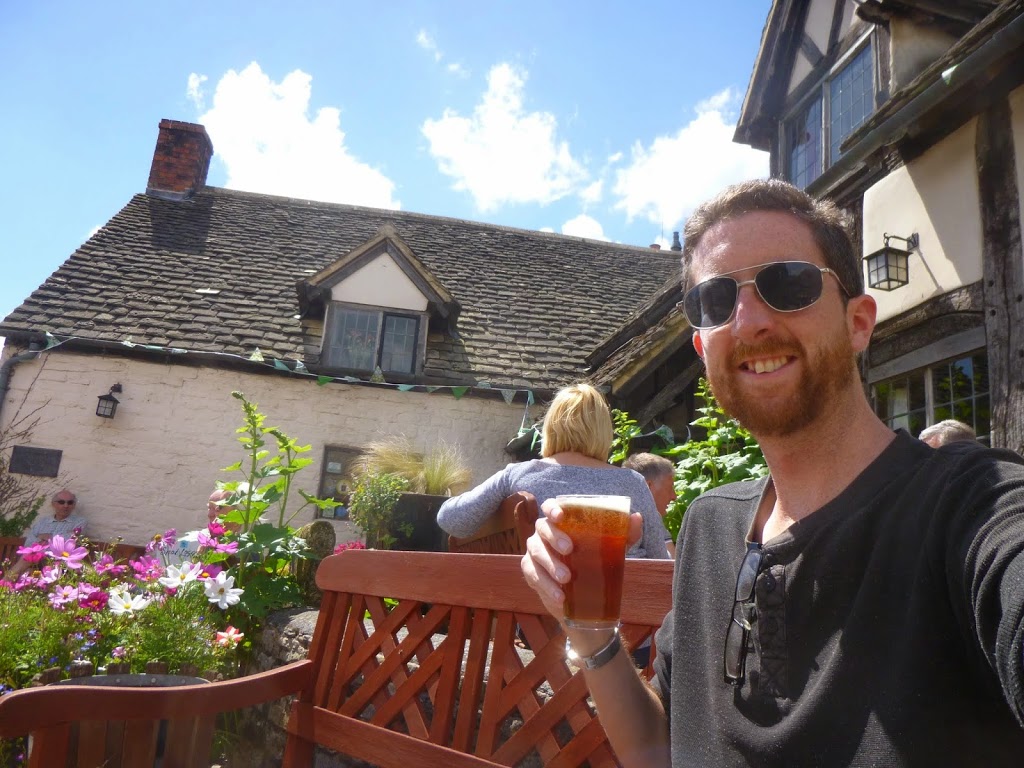 The Fleece Inn, and a responsible half-pint.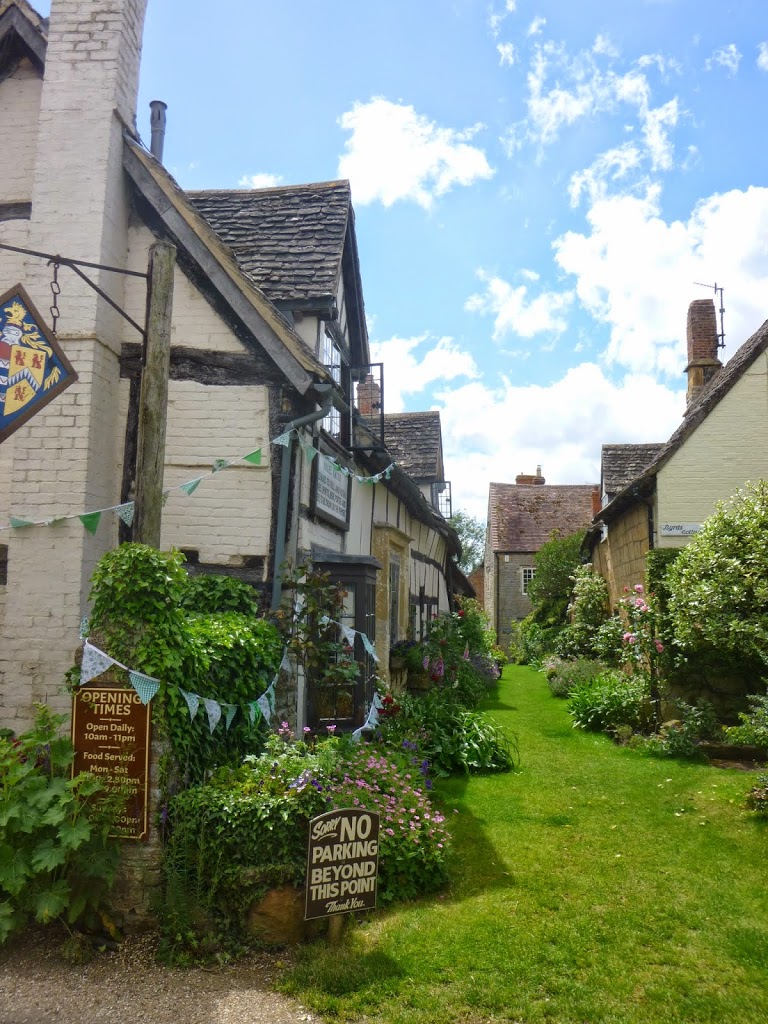 The exterior wall – look at that buckle!
The evening pressing in, I visited the Chastleton House. Unfortunately they'd been full of shit in the guidebook, and had closed when I arrived. So I snuck into the gardens and read my book for a half hour or so before being shuffled out with the other evening stragglers – 5pm seems a tad early to be kicked out of lovely gardens when the sun still has heat in it at 8pm!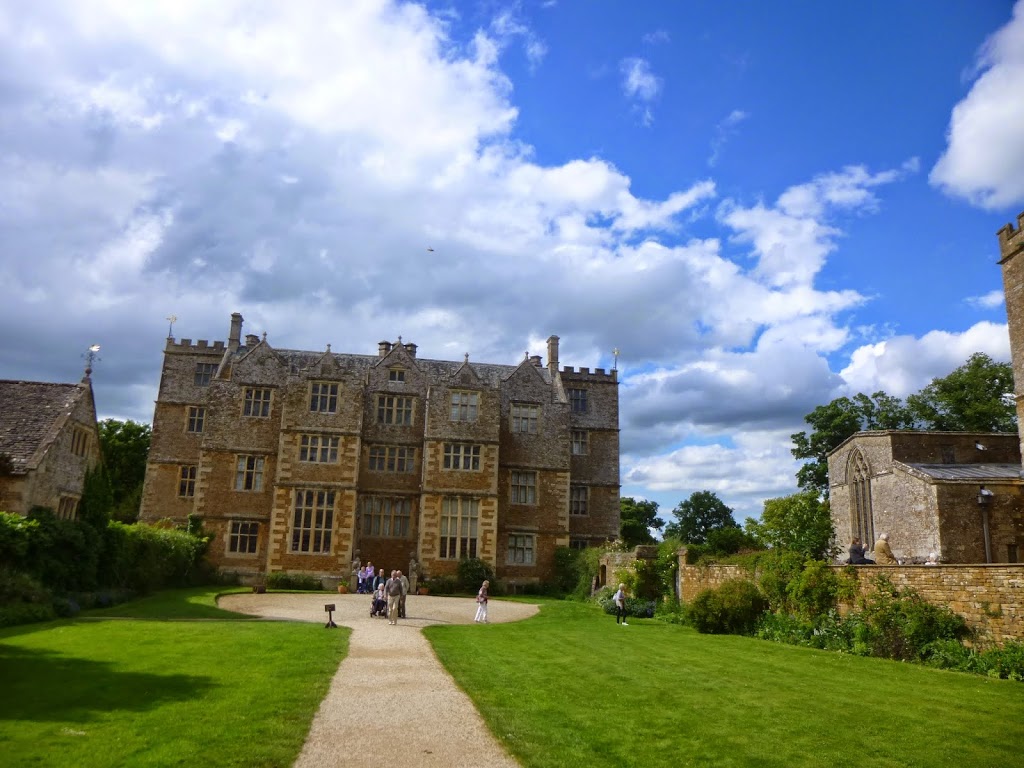 Chastleton House
In the morning I visited another site, Hidcote Manor Garden. This was an 'Americans idea of an English Garden' – and quite lovely really. Spent a wee bit of time reading here, then hit the road to go have an adventure. I'm getting restless, doing this sedentary shit – bring on the Welsh and Scottish adventures!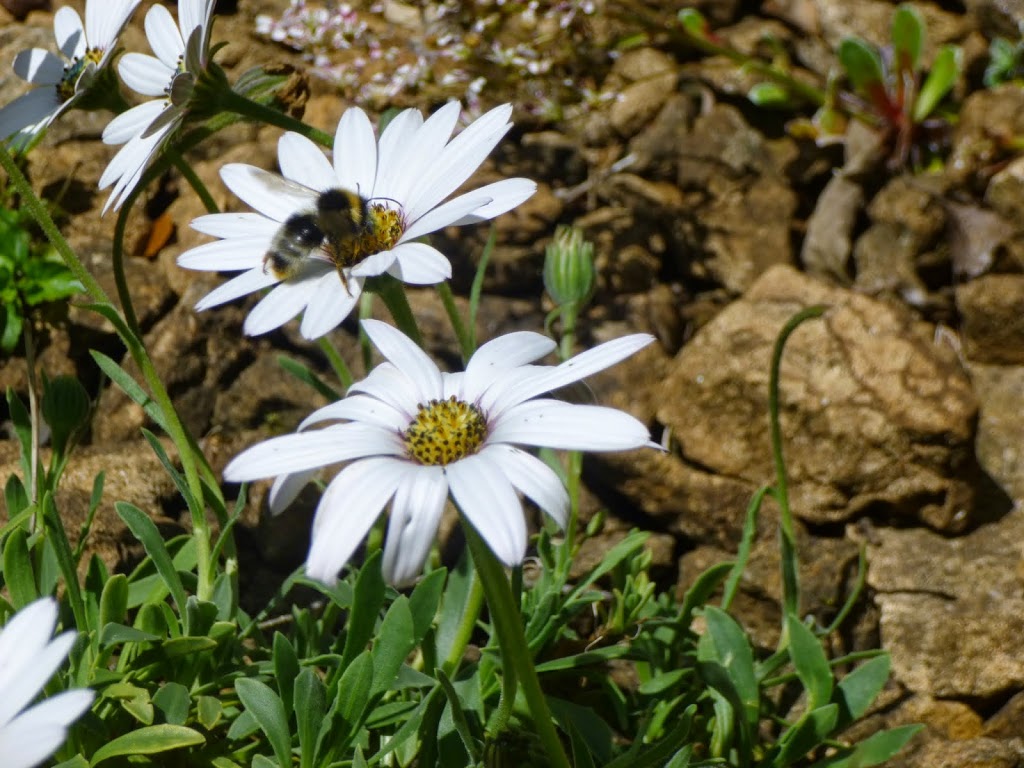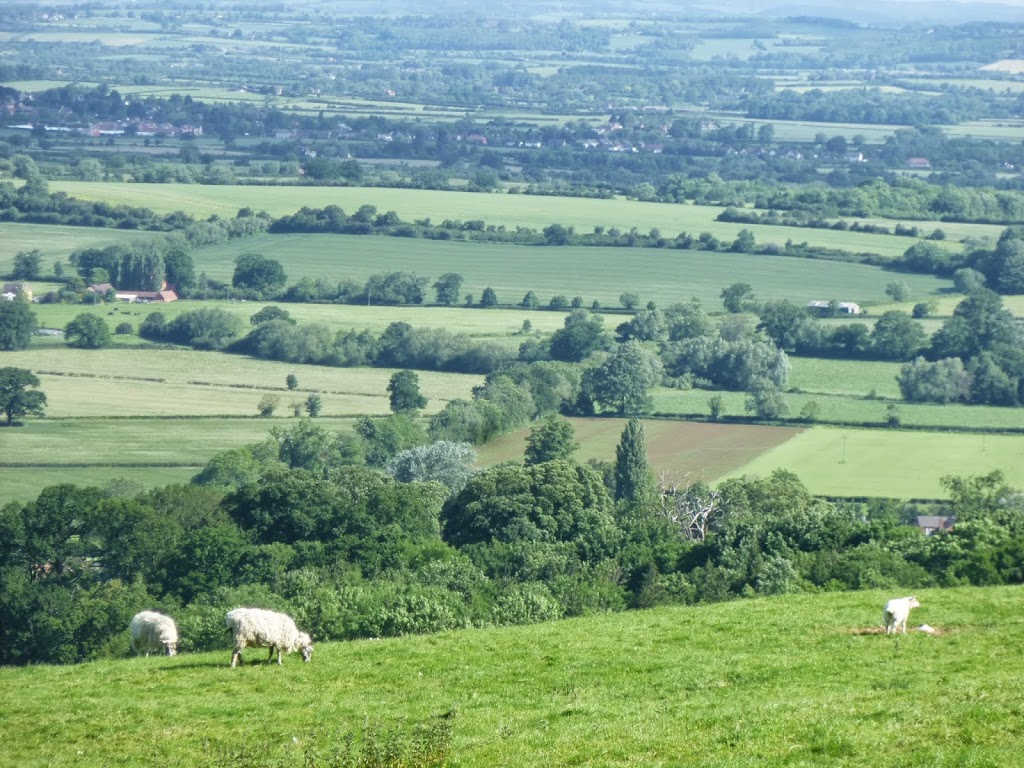 This was just an NT viewpoint walk on the Cotswold Way I have lost the name of. Lovely!
Enroute back to Cirencester I visited Cleeve hill, above Cheltenham. Amazing views across the English countryside, with the cute wee towns tucked around the place. Sheep were grazing on the golf course, it was all rather lovely.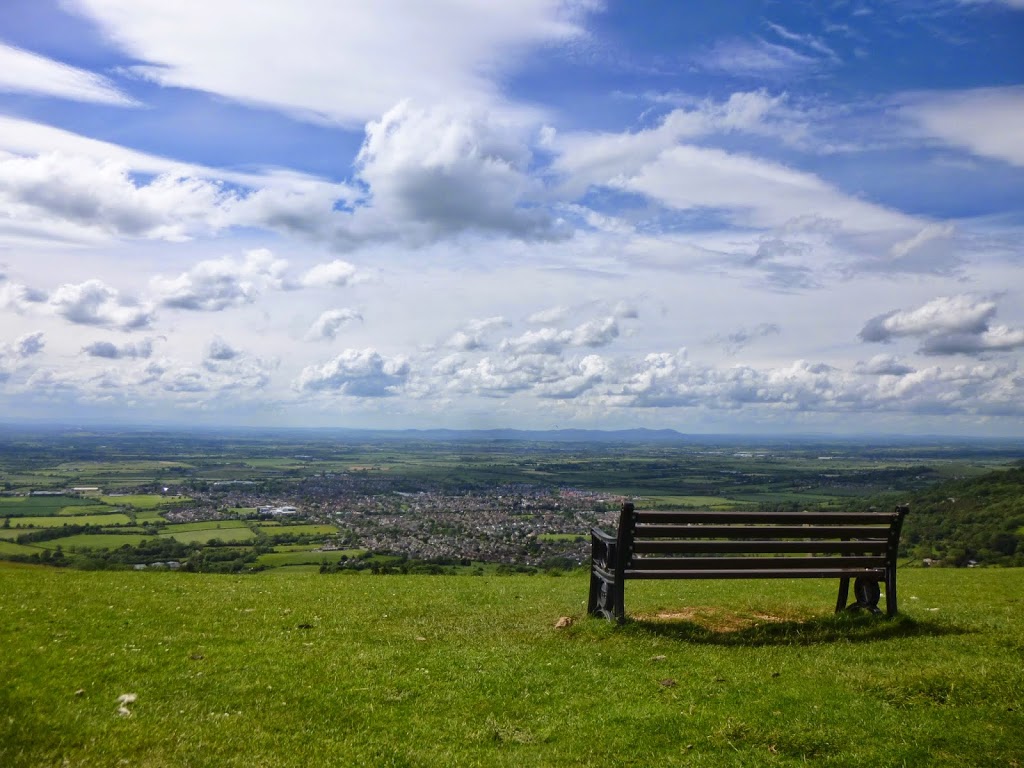 Cleeve Hill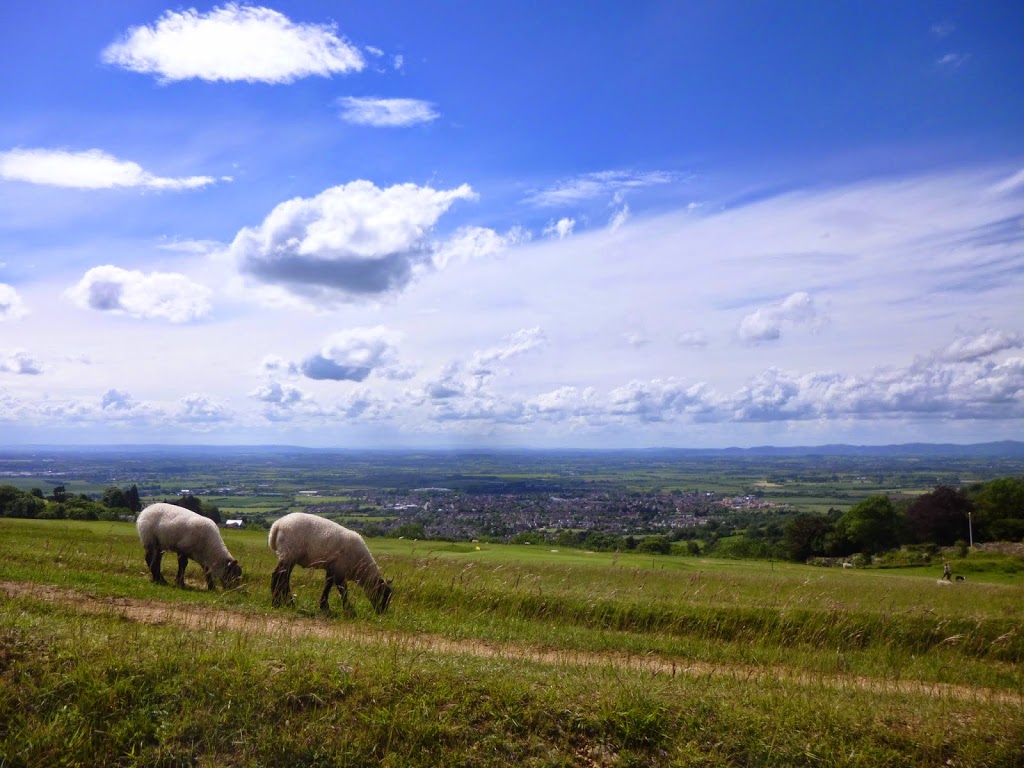 That evening I found it a bit of a pain in the ass – I wanted to stay at a pub, have a beer. But so many of these country ones are closed on Sundays – a real pain in the ass. Ended up with this view for the evening -lousy.