This entry covers the trip from Wales, through Northern England to Scotland.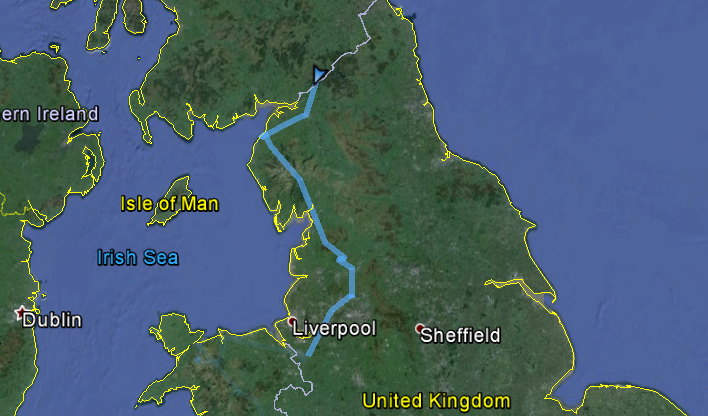 15.07.2014 – 20.07.2014
I picked Kate up again from the bus depot, at 10pm in Chester. Though it was dark I could see the silhouettes of some beautiful buildings – but we slept out of town and headed north to Bury in the morning, so just how pretty Chester is remains a mystery!
Arriving in Bury we stayed at a camp site to recharge – in a park with old mills scattered about, and a heritage railway just behind our site. In the morning it was great to hear the whistle and see a proper steam train rocking by so close – not a piddley little kiddy one!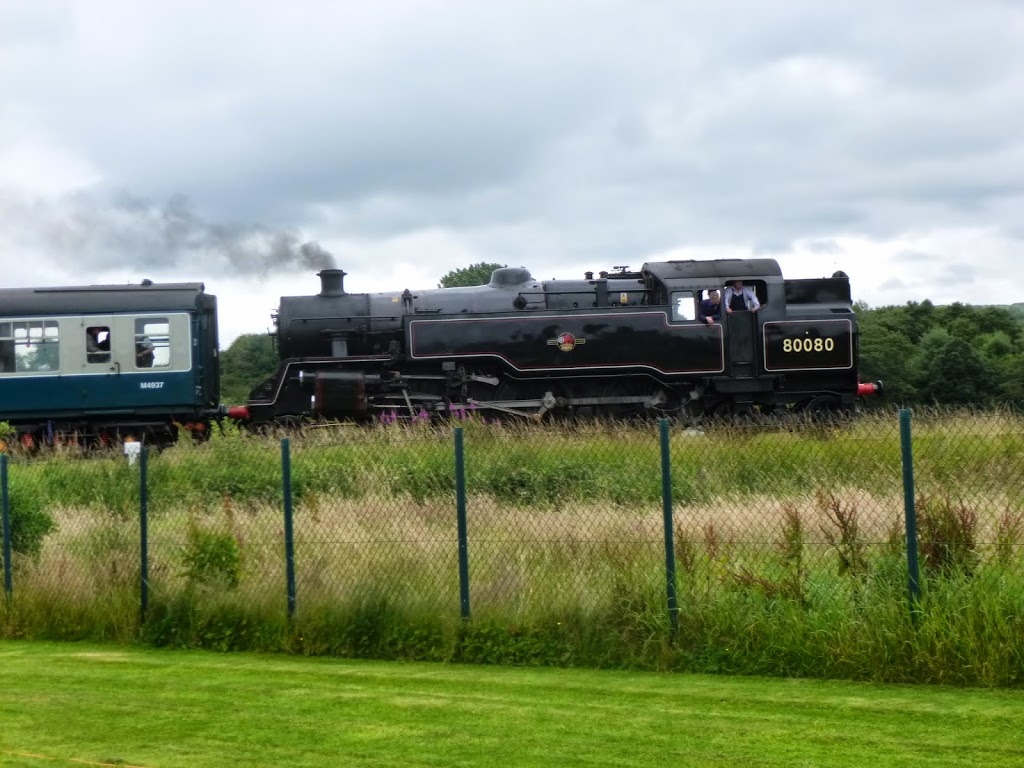 Heritage rail in Bury
We had a Rough Guide black spot in Northern England. To assist in our tour, all we had was a Lonely Planet Britain from 2003 and a tour map of the Lake District. So we decided, for lack of better plans, to just push on up to the Lake District and bypass everything we didn't know anything about.
On our way north, we passed a national trust sign – so we followed it to Gawthorpe Hall. It was a rainy and miserable day but the house was interesting enough. They had a wee exhibition on the Girl Guides and embroidery – topics I am extremely passionate about so it was a hidden gem.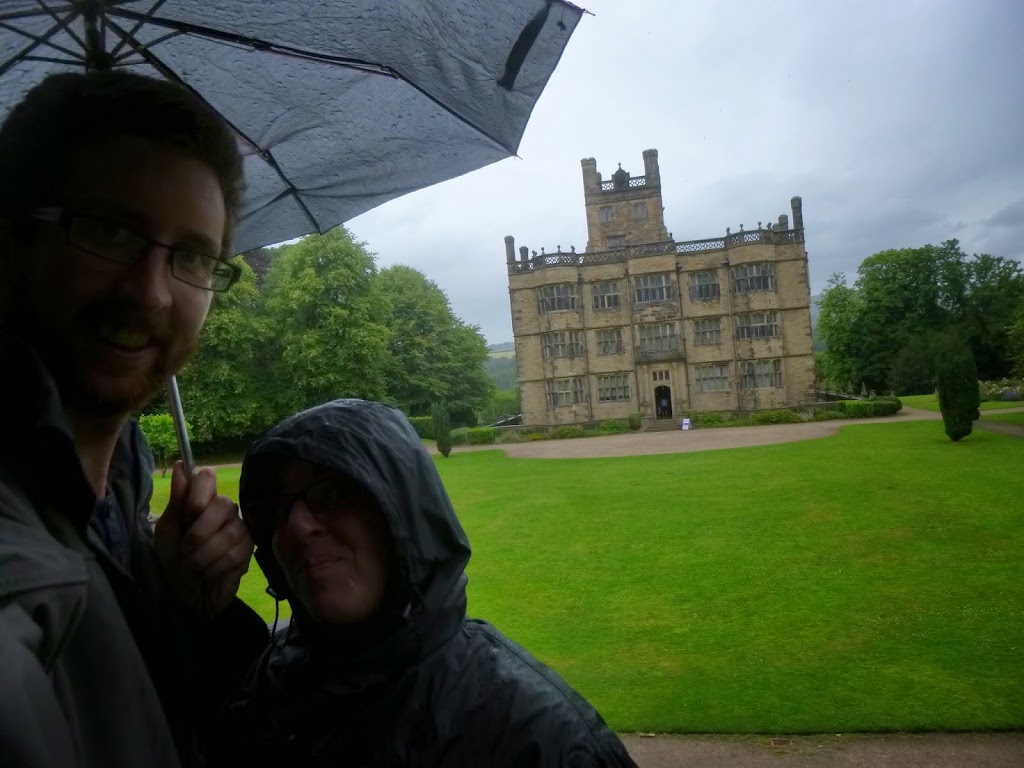 Gawthorpe Hall
For the evening we slept in a carpark up steep lanes on the southern edge of the Forest of Bowland – an area of OUTSTANDING natural beauty.
Nearby was the town of Clitheroe, and for childish reasons this name tickled us. Driving by we saw a castle, so we thought we should stop.
Parking proved an adventure of sorts, with the long-stay carpark accessible via a 1.9 metre height clearance bridge! Driving on I arrived from the opposite side, only to see the long-stay carpark gated with a 2 metre height clearance barrier. What a bunch of dicks Clitheroe council! No parking signs said I couldn't park on the street, so I parked nearby in front of somebodies house and paid nothing instead.
The town was really cute with bunting everywhere and a wee market. The castle is an old Norman keep, now serving as a war memorial, it's neighbouring buildings home to a bunch of education things for kids. From the keep we were treated to 360 degree views of the area – top stuff!

A 180 panorama from the Clitheroe castle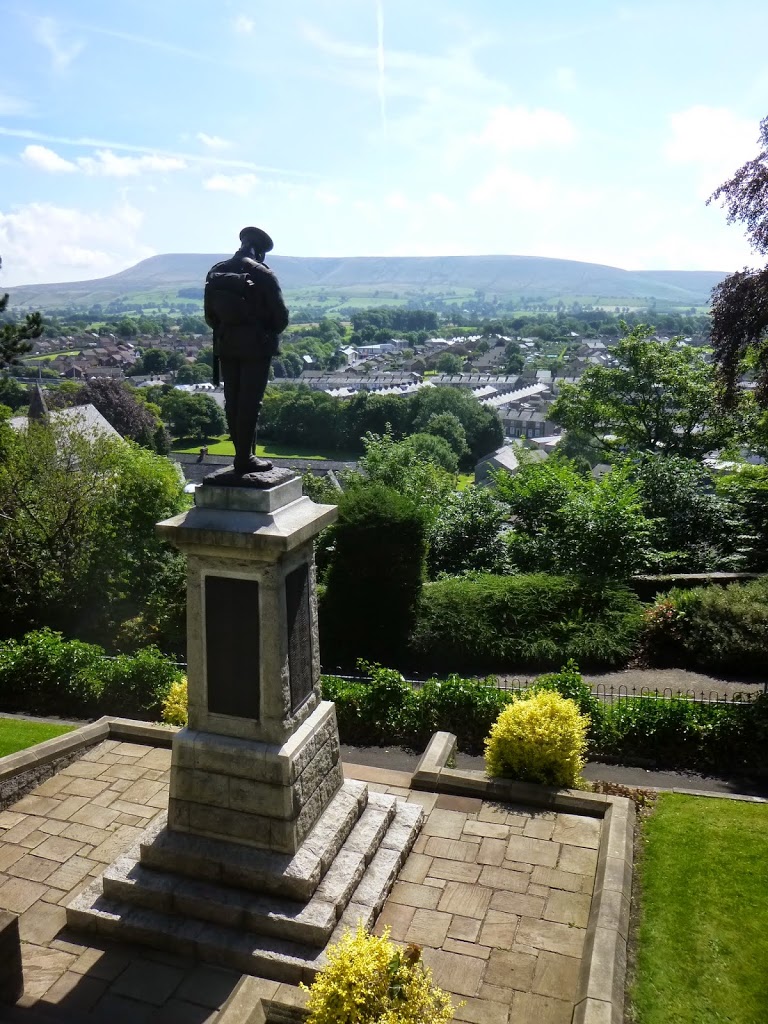 Clitheroe.
We hunted the 2nd hand shops for cassettes (our Bob Dylan cassette is now driving me spare) but none were to be found, aside from an audio book of War and Peace. Pass!
Hitting the road we turned north up through the Forest of Bowland and wonderful driving was enjoyed by me. Such lovely scenery and well-kept, lovely roads – I was rather envious of the few car drivers and motorcyclists we saw, as it was a real pleasure in Dorothy – I can only imagine how it is in something that corners!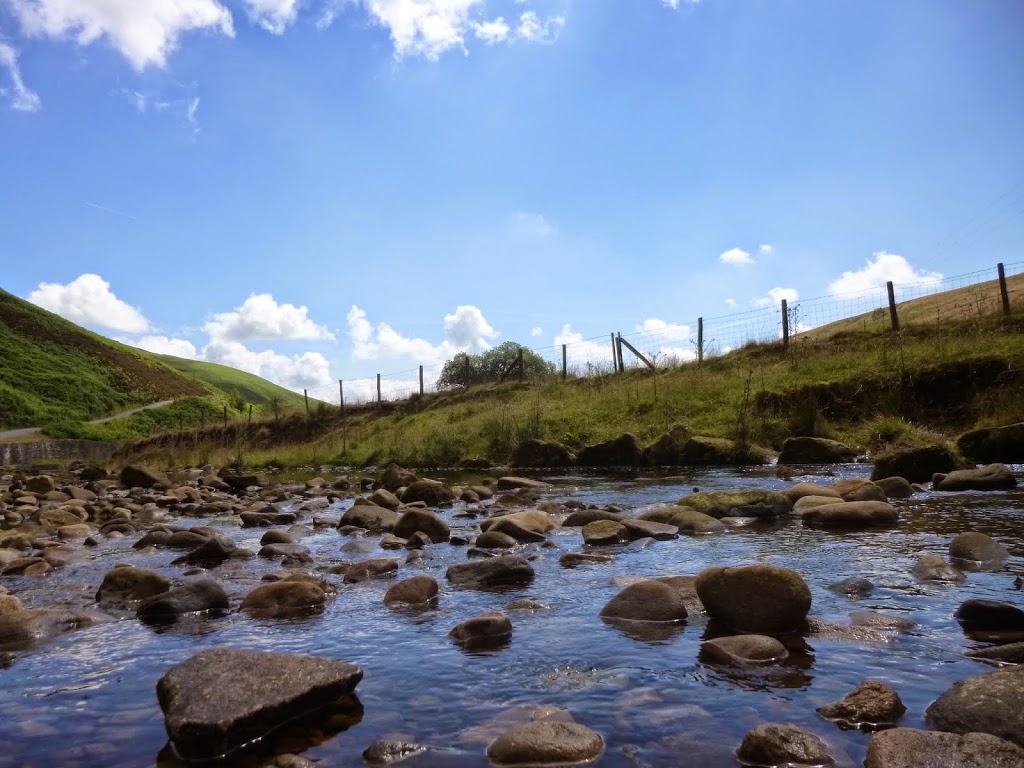 A nice wee stream in the Forest of Bowland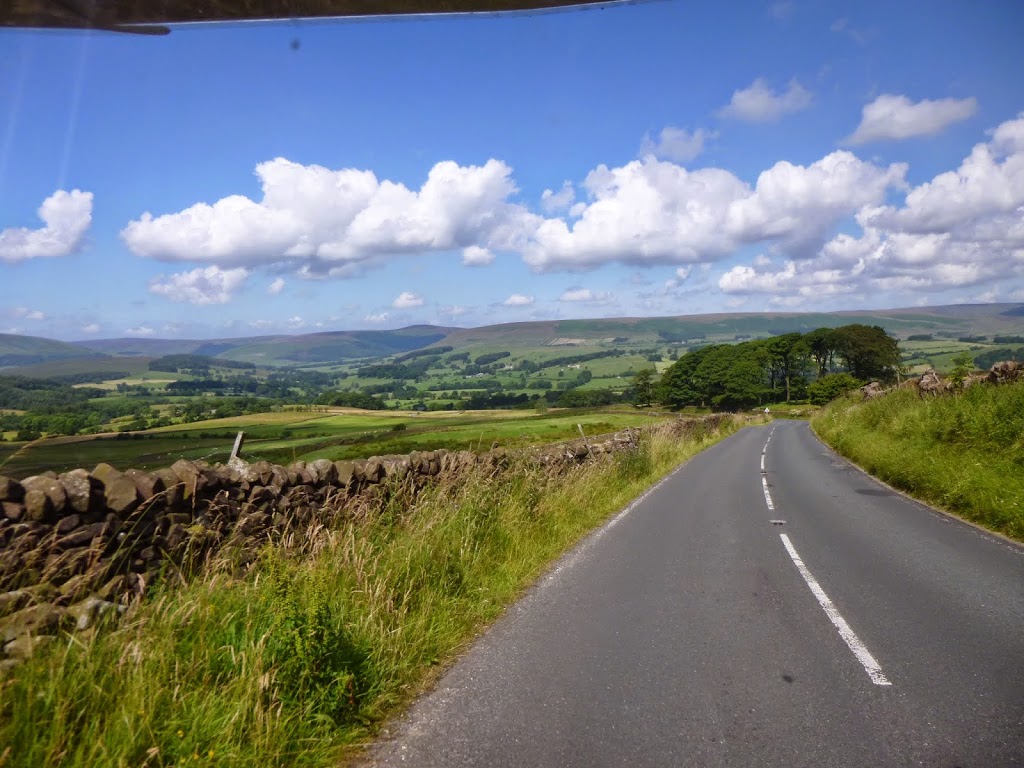 Driving weather.
Arriving in the Lake District, we headed to Sizergh Castle – a manor more than a fort! An extremely friendly kitten saw us in good spirits, and exploring the house was interesting too.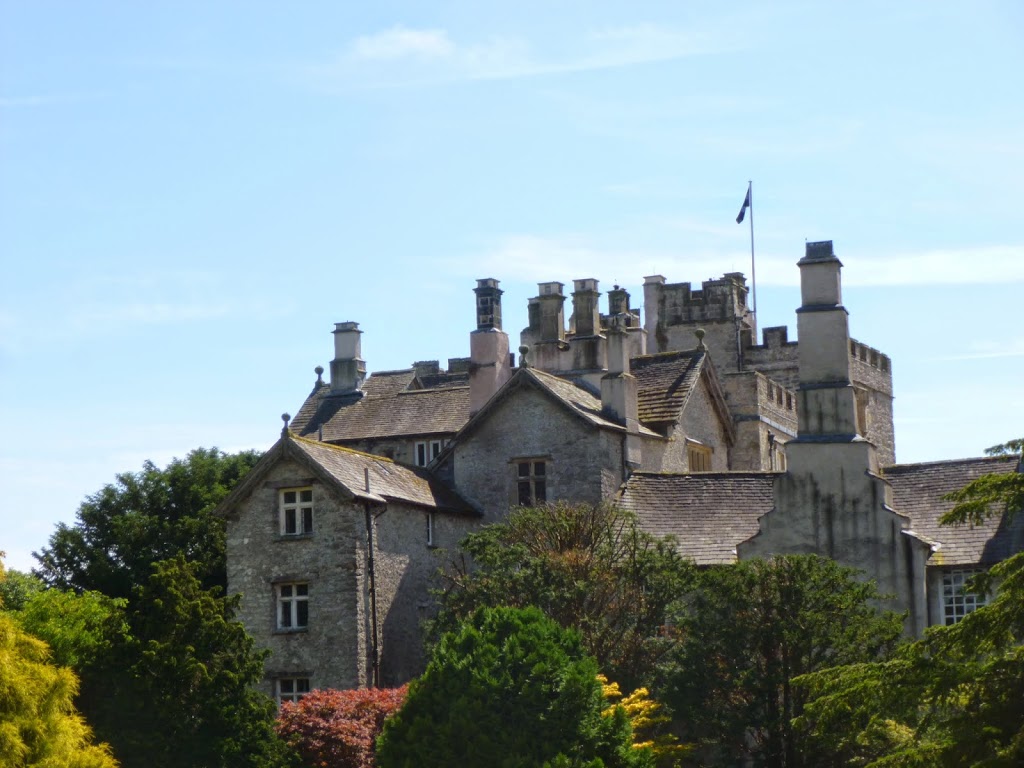 Sizergh Castle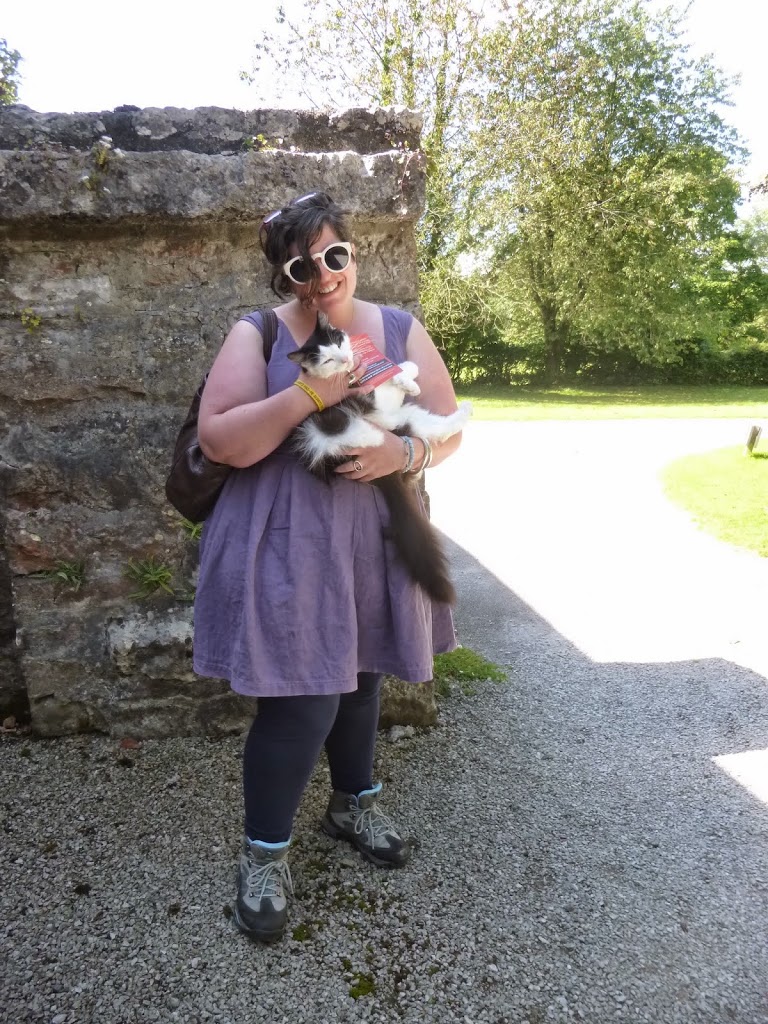 KITTY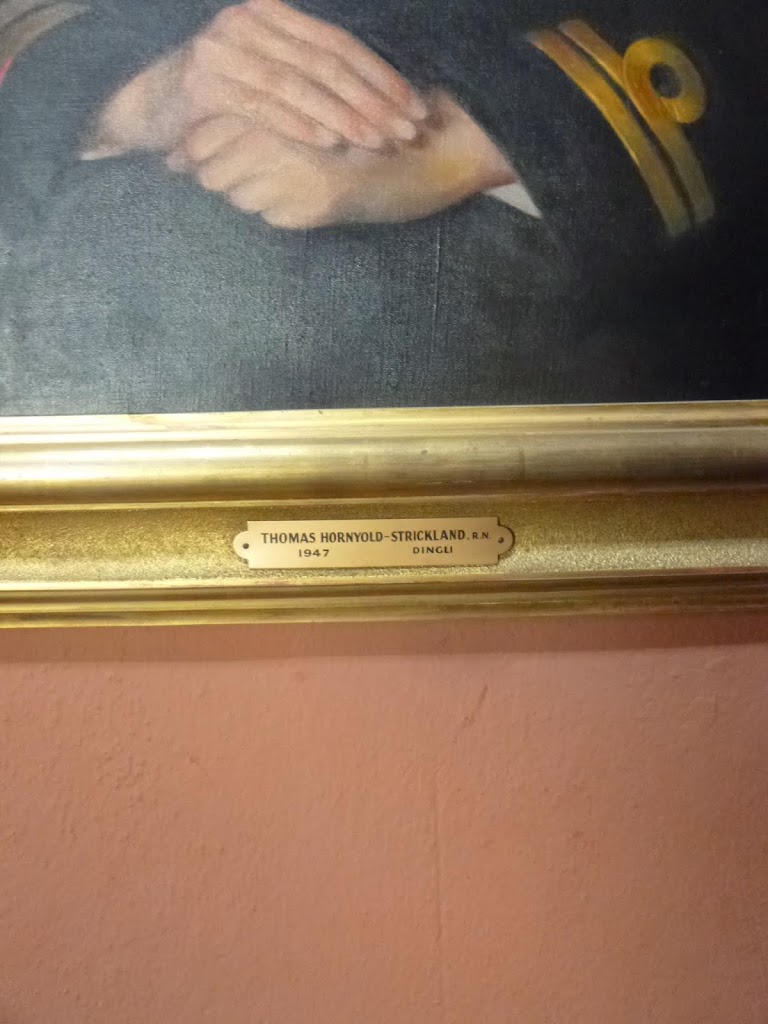 'Hornyold-strickland' – what a last name!
After a short stint in the sun reading we hit the road and continued to the Lake District. We parked at Scout Scar. A short walk across the road presented us with amazing views, with the blue hills of the lakes – oh it was magic.
From Scout Scar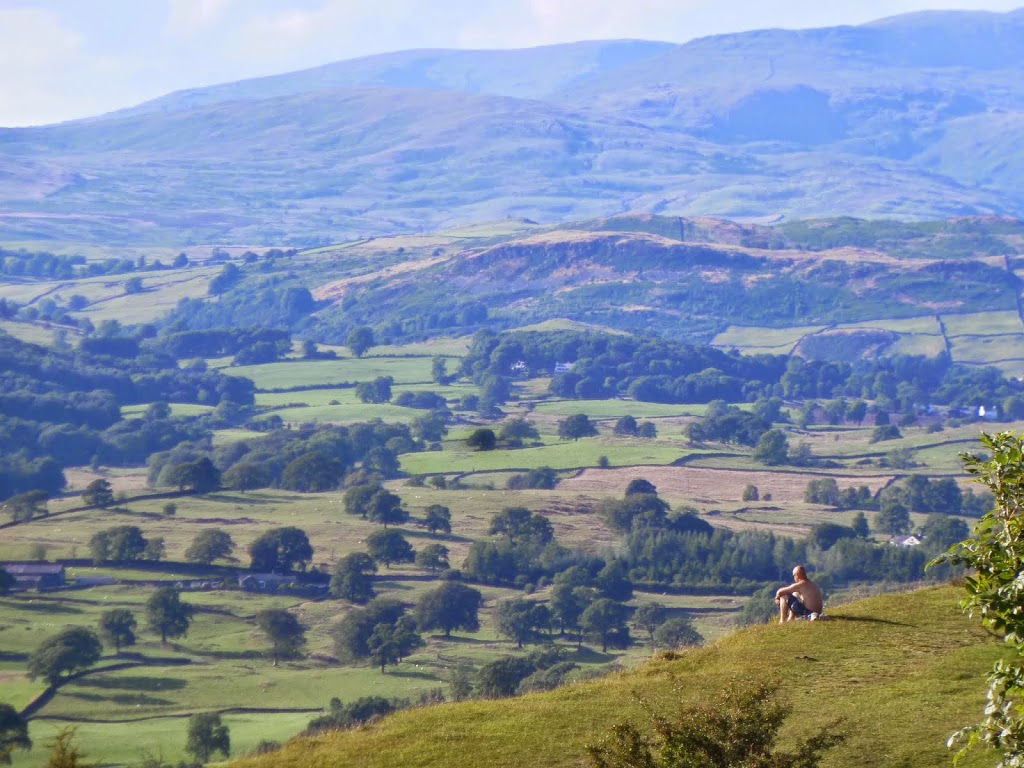 Some runner bloke enjoying his private moment. Not so private now!
A neat part was the 360 degree viewing point at Scout Scar. Standing in the centre, you can look around and all the features of the skyline are named for you. Well done!
For the night I had my sights set on this wee park beside a bridge crossing the Lancaster Canal. The evening was closing in and we were getting hungry, and road after road that Google Maps was suggesting to us turned out to be '<6.6' – ie. dangerously close to the width of the van. I wasn't in the mood for stupid lanes, but we eventually tried out stupid lane number 3 – a classic 'driveway road' with grass growing up the middle and all that – harrowing! But we arrived, and the scene was serene. Raspberries were growing nearby – Kate picked me some and we had a gin and lime cordial, enjoying the view.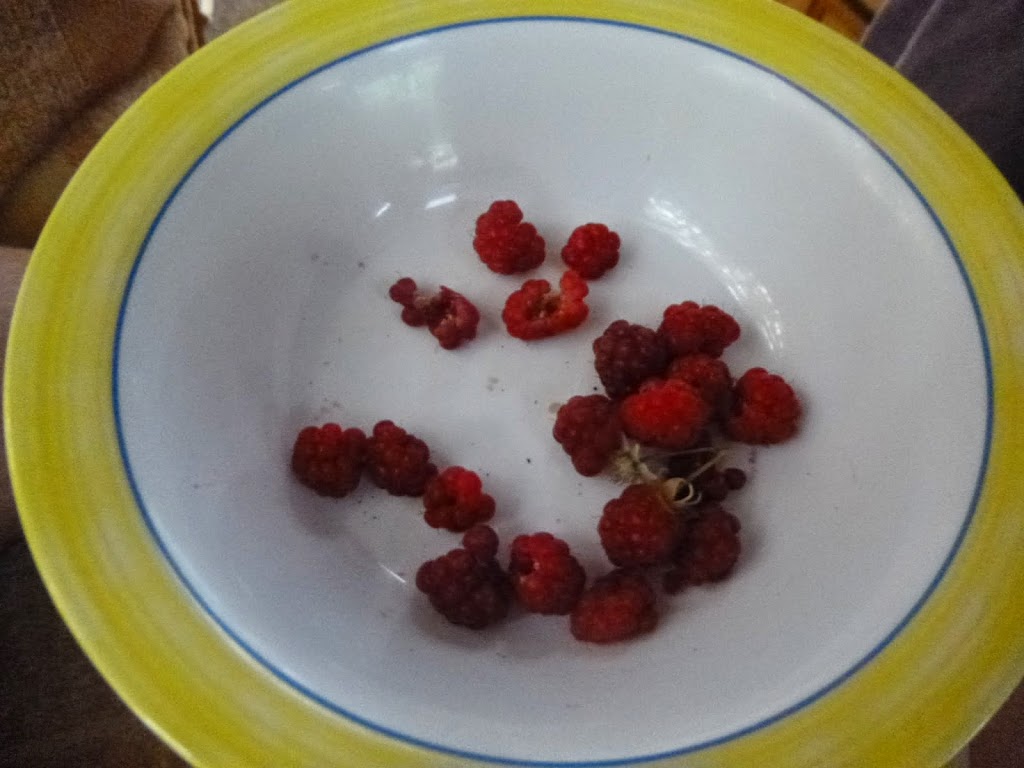 My raspberries at Lancaster Canal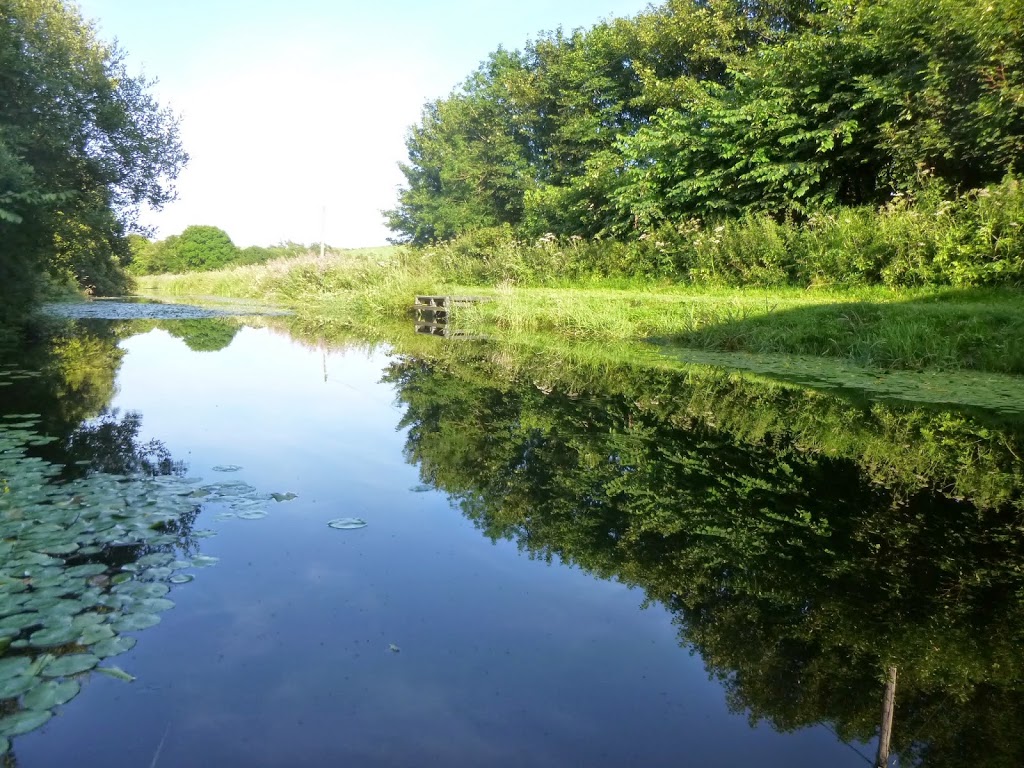 Lancaster Canal
In the morning we headed to Fell Foot Park – a National Trust park at the southern end of Lake Windermere. Did you know it isn't really a lake?
We ventured out and had a wee play on the playground, and the heavens opened up. I checked the weather and it was forecast for thunderstorms all day. Glumly we returned to the van and had a coffee, trying to wait the rain out. And wait it out we did – it cleared up promptly and we headed down to rent a boat and row on Lake Windermere!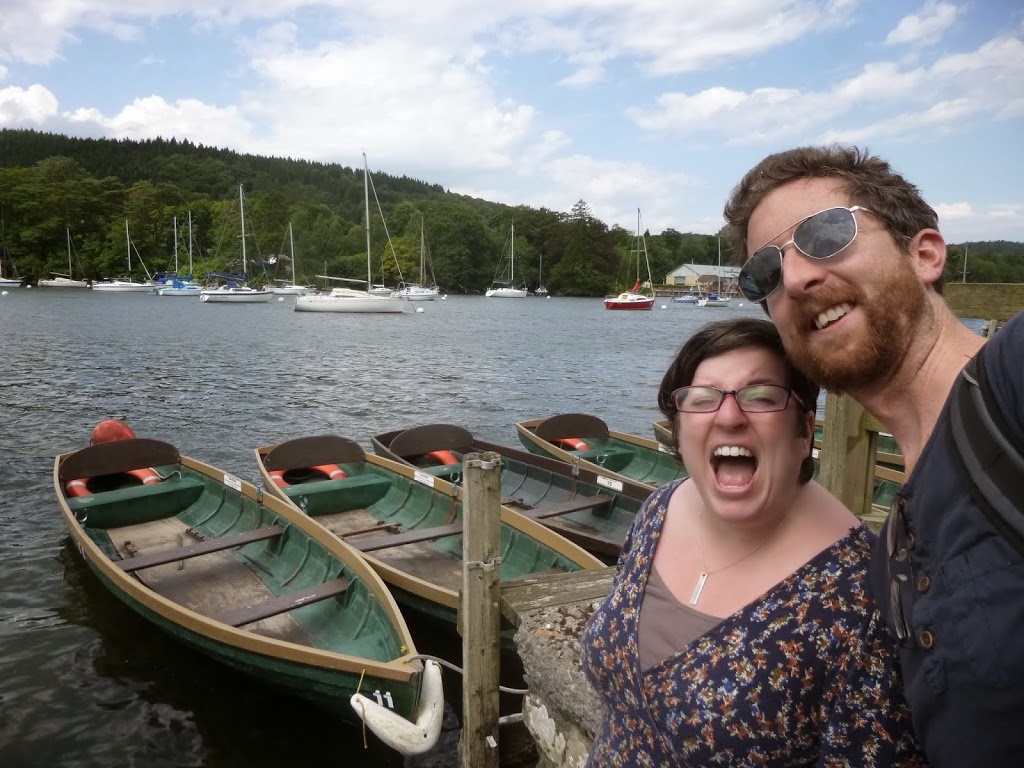 Lake Windermere
Turns out rowing a boat isn't that much fun.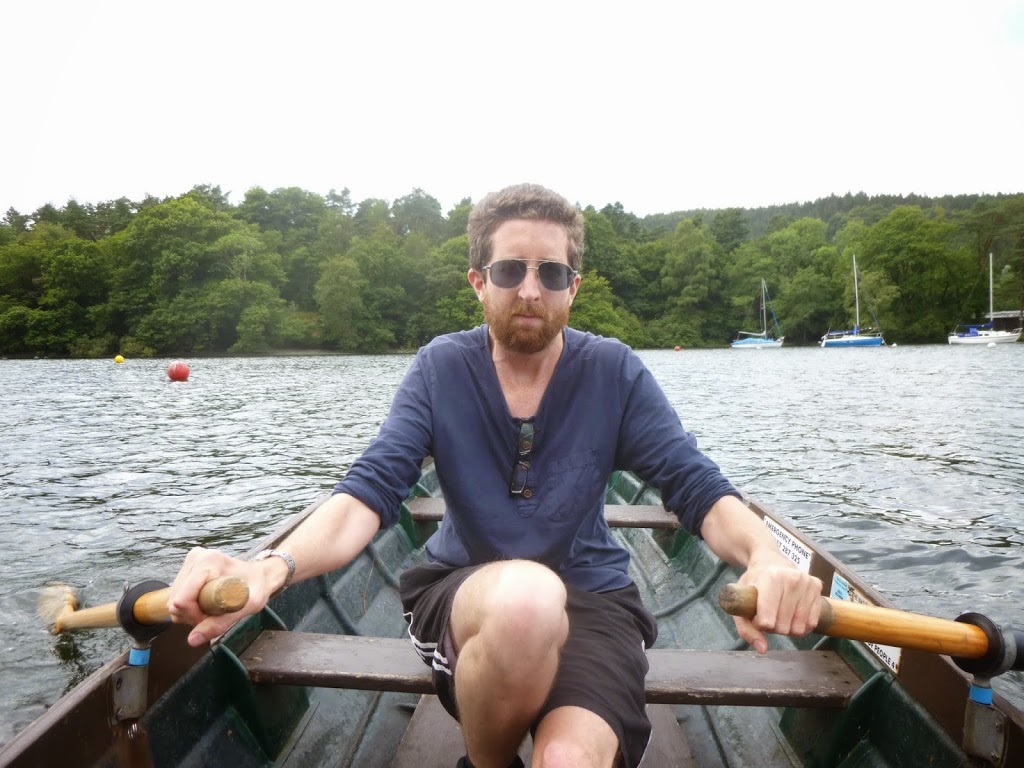 I HATED IT.
Kate was more enthusiastic, and managed to get us back to the rental place against the current and the wind – with only a little help from a little kid jumping into the lake and pulling us off some rocks. Some bloke questioned my masculinity while I sat there as Kate rowed – but you know what? Rowing is stupid, so I am cool with that.
That box ticked, we dried off in the van and then headed up to the wee town of Hawkshead. This is the site of the National Trust Beatrix Potter Gallery, and the town is rather touristy and awful. We had our first taste of Lake District Carpark evilness – numberplate scanning carparks! As soon as you enter, you have 10 minutes to get out before you need to pay the £2 for 2 hours. After that it's like 25p per 15 minutes or something, and you pay when leaving by entering your number plate. Something just feels a bit evil about that system, I don't like it.
Under the tourist droves and tack the village was pretty cute.There was a cat there just basking in the sun in the middle of the road, cars drove around it, but otherwise I wouldn't recommend it. Unless you are obsessed with Peter Rabbit.
Driving on we arrived at Wray Castle, which was a fascinating place! And impressive too: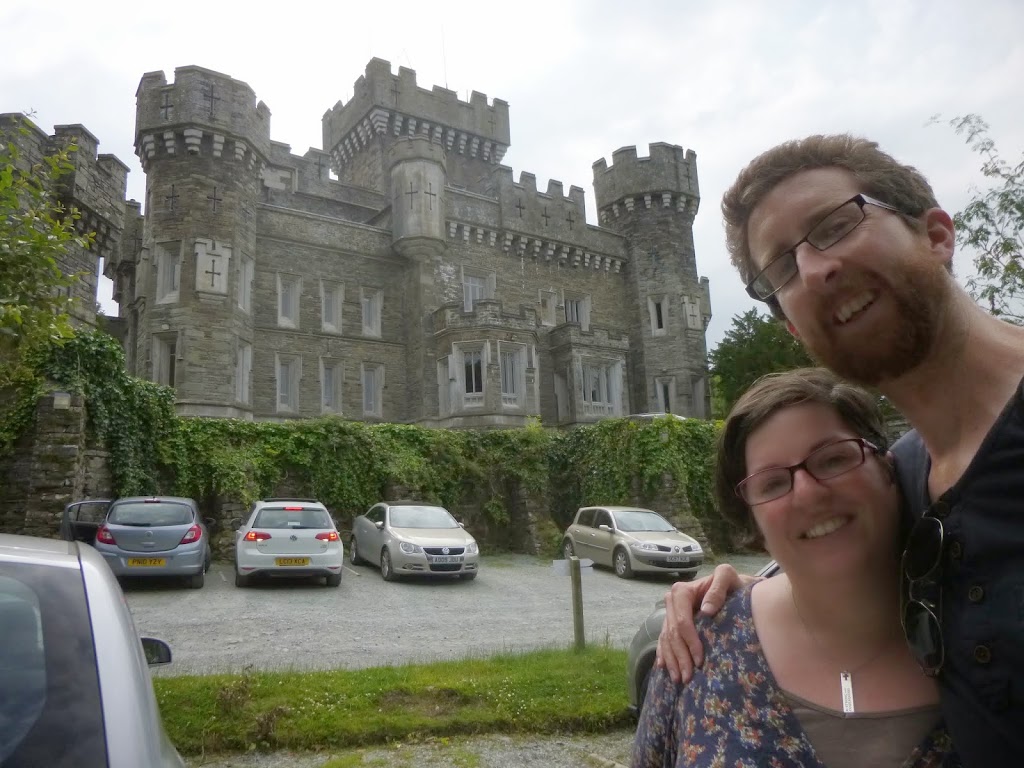 Wray Castle
A fairly recent National Trust property, the place is empty of period furnishings. In the meantime they've put lots of activities and things in for kids, chalk walls, dress ups and that. A lot of fun!
We arrived just in time for the last tour, which was well worth it. While the rooms are empty the guide was able to bring the history of the place to life. Starting out as a 'new money' estate (hence the grandiose, 'check us out' feeling), the fortune of the builders wavered and the castle was eventually sold. It spent some time as a youth hostel and then was bought up by the Merchant Navy. They trained radio operators there for 70 years. They kitted the place out as a ship and ran it as such – it's even listed as a ship in their inventories. This was to help the recruits get ready for life on board a ship – I can't imagine a bigger shock to the system really, from a castle on the shore of Windermere to the radio room of a ship! The views were spectacular and we pottered down to the lake shore too for a wee moment.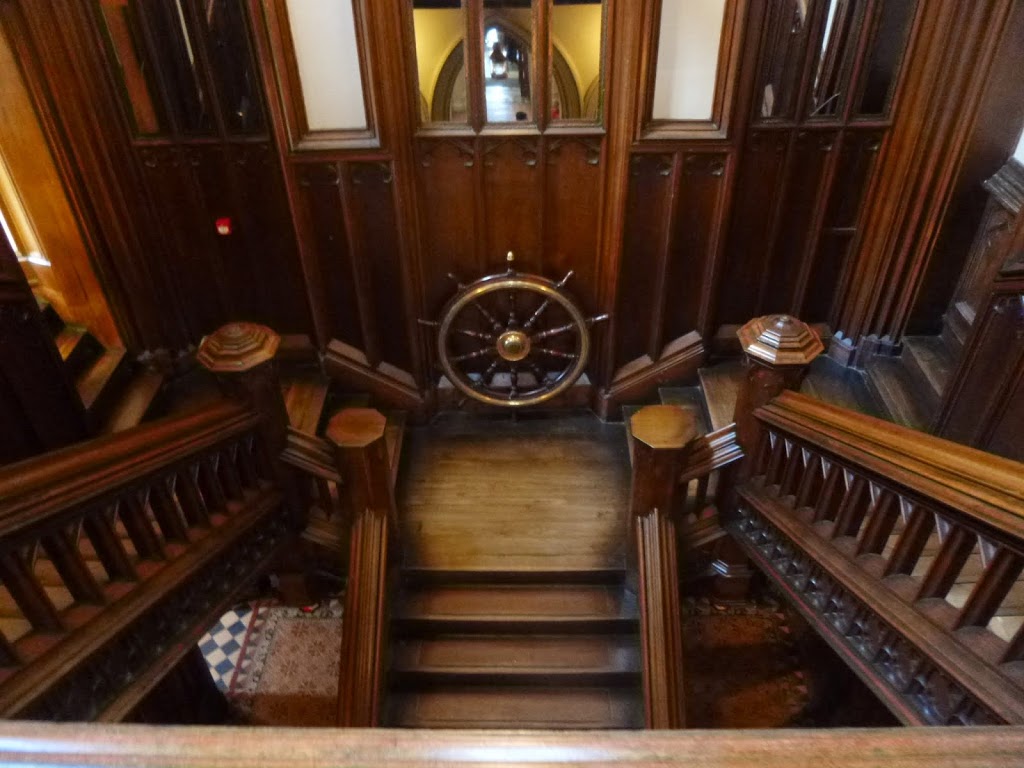 The good ship Wray Castle even has a wheel.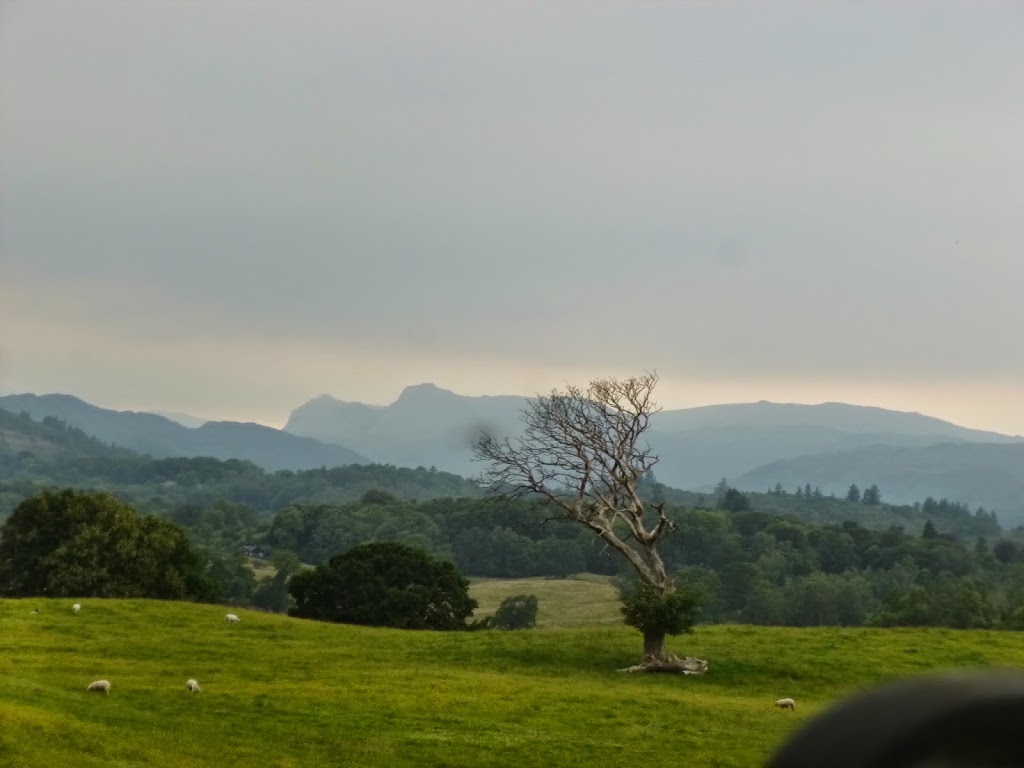 Some views from Wray.
Leaving, we had the chance to visit a Bobbin Mill. A real life Bobbin Mill! But alas, I was too tired to sate my interest in bobbin creation. Another time.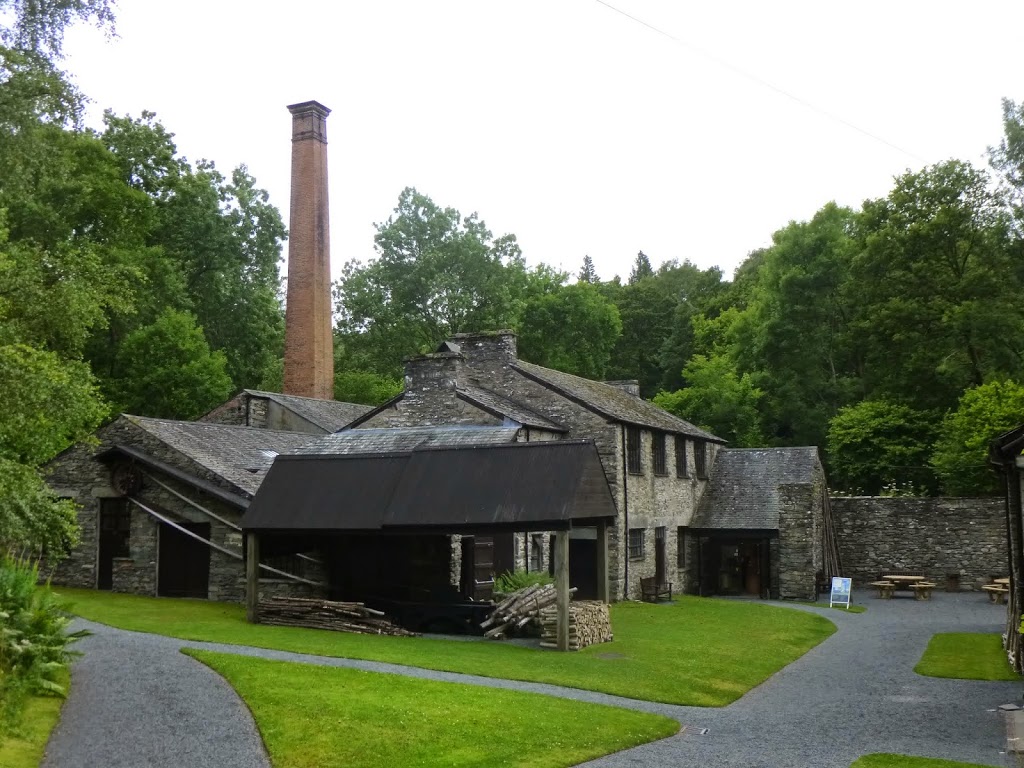 Bobbin Mill. Making bobbins since ages ago.
Driving to a layby we found a nicer one next to a river, so stayed there. As I looked out on the water I spotted a Kingfisher which was pretty sweet. A wee shock of blue when he took off down-river.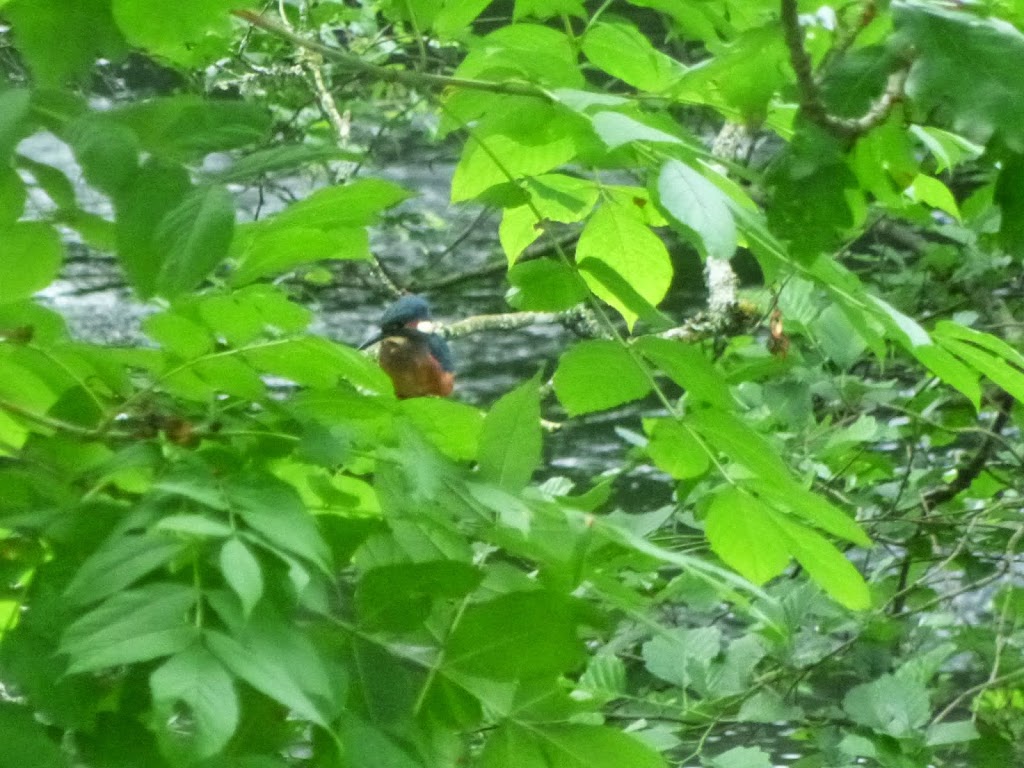 A kingfisher that ISN'T STUFFED!
Our self-discovered layby was pretty much on the road so we headed off early to our next destination – the Castlerigg Stone Circle. But our neolithic adventure wasn't to be, with a diversion-less 'road closed' sign blocking our way! Oh well.
Driving on we headed to Cockermouth – such lovely names over here – and explored charity shops looking for those elusive cassettes. We have eventually extended our library somewhat but the quality of the offerings is fairly hit and miss (both functionally and artistically). I'm digging Cat Stevens though!
Cockermouth is the home of William Wordsworth. As we walked in to town I saw a nice building and said 'that one's quite nice, slap a nice garden on it and it's a lovely estate in its own right'. Turn out that is William Wordsworth's house, as became apparent once opening time rolled along.
Inside the kitchen were two ladies dressed in period garb, cooking period food – by which I mean of the times. Kate is pretty hands-on and promptly stuck her finger in a dessert, then loudly pronounced 'OH SHIT IT'S REAL' – which put a smile on the ladies' faces!
The gardens outside were quite cute and Kate pranged out a poem while I sat in the rain, looking ahead for camping spots.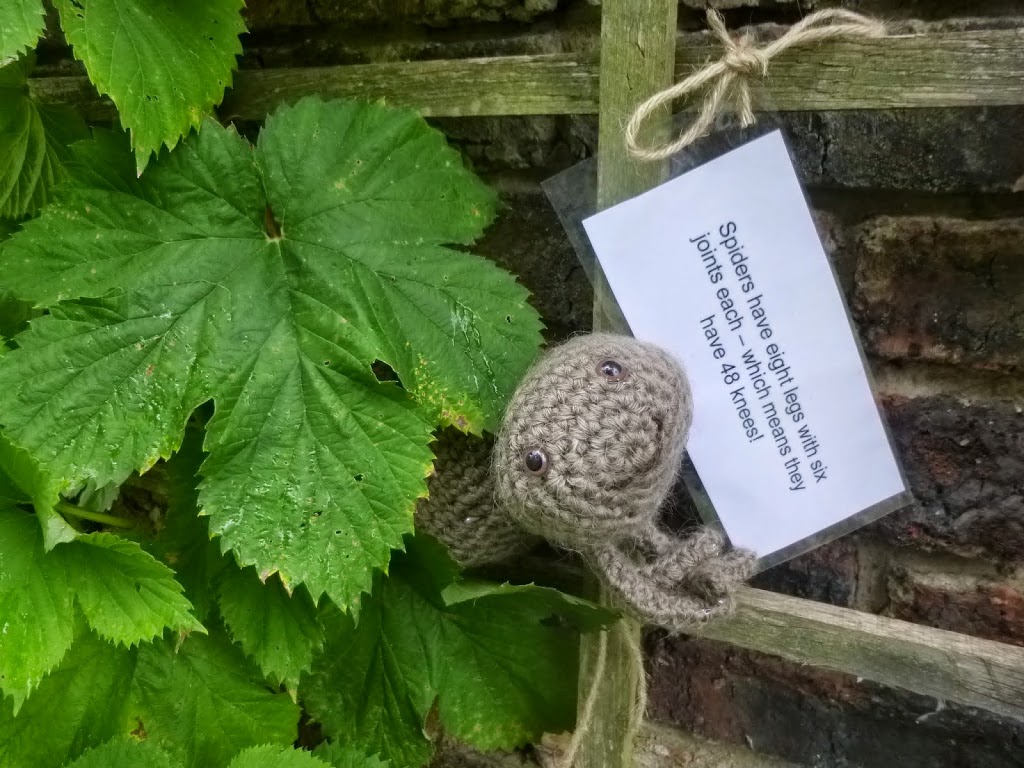 Cute knitted garden beasties around the garden for the kids!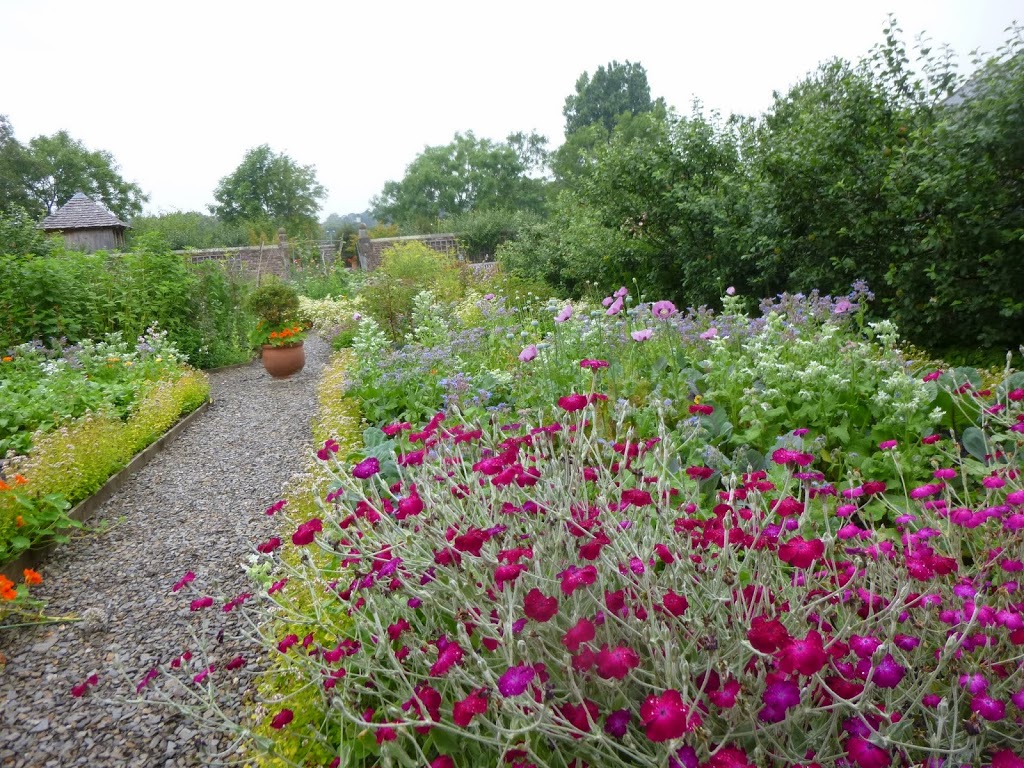 These red flowers are so vivid they're almost hard to look at in the sunshine. Doesn't come out so well with a photo!
After a bit of a detour debacle escaping the rainy clutches of Cockermouth, we eventually got on the A66 to Maryport, and just north of, a nice quiet spot right on the beach. I wrote the previous blog post and pottered along the beach – Kate wrote some poetry and had a kip.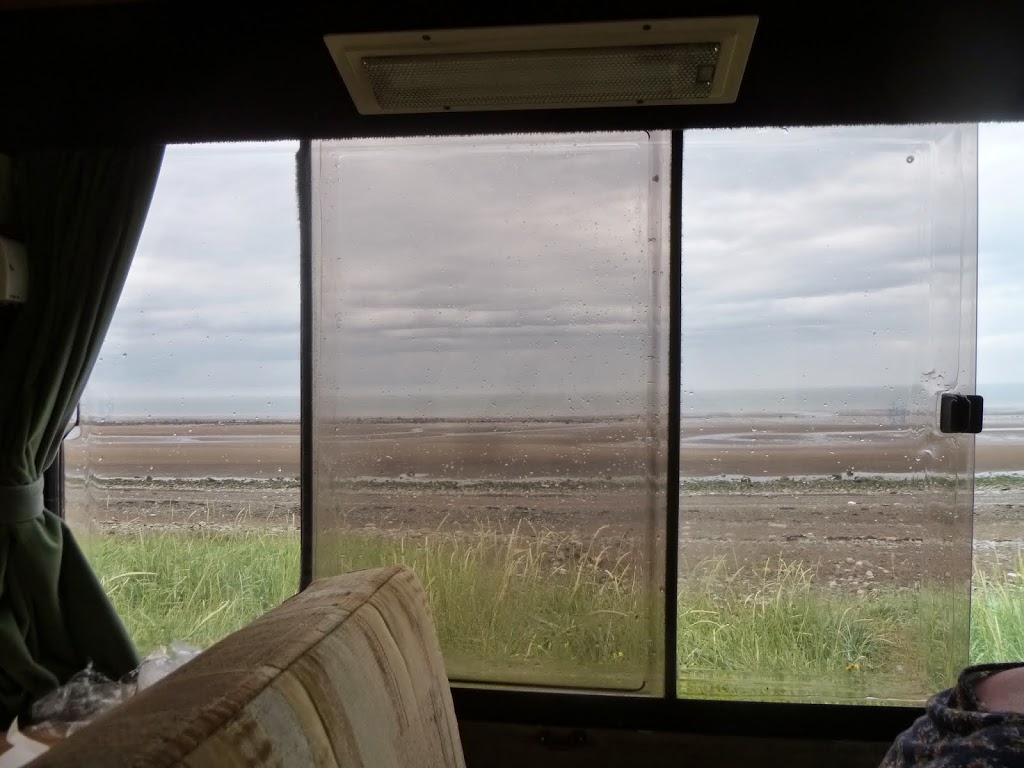 RIGHT ON THE BEACH!
We'd been pretty full on, dawn-to-dusk kind of frenetic touring – it was nice to just slow it down a bit. A lesson we've taken to heart! Now we're doing roughly the same amount of stuff but having a nicer time of it. After we had parked up, the van's bright white height broadcast the carpark's hidden location and other folks started popping in. Later in the evening we retreated to a massive legitimate layby further down the road, and enjoyed a bottle of wine and a movie. We also had our first exciting fight resulting in me sleeping up the top!
After scrambled eggs and forgiveness for breakfast we headed back in to Maryport and to the little Maritime museum there. We were fortunate enough to be the first visitors on volunteer Kevin's first day and we enjoyed learning more about the town's peaks and troughs as much as listening to the training going on in the background. Mayport's fortunes were as a coal port, powering Ireland. An initial boom and a few wee peaks during the world wars over, the place is pretty sleepy now.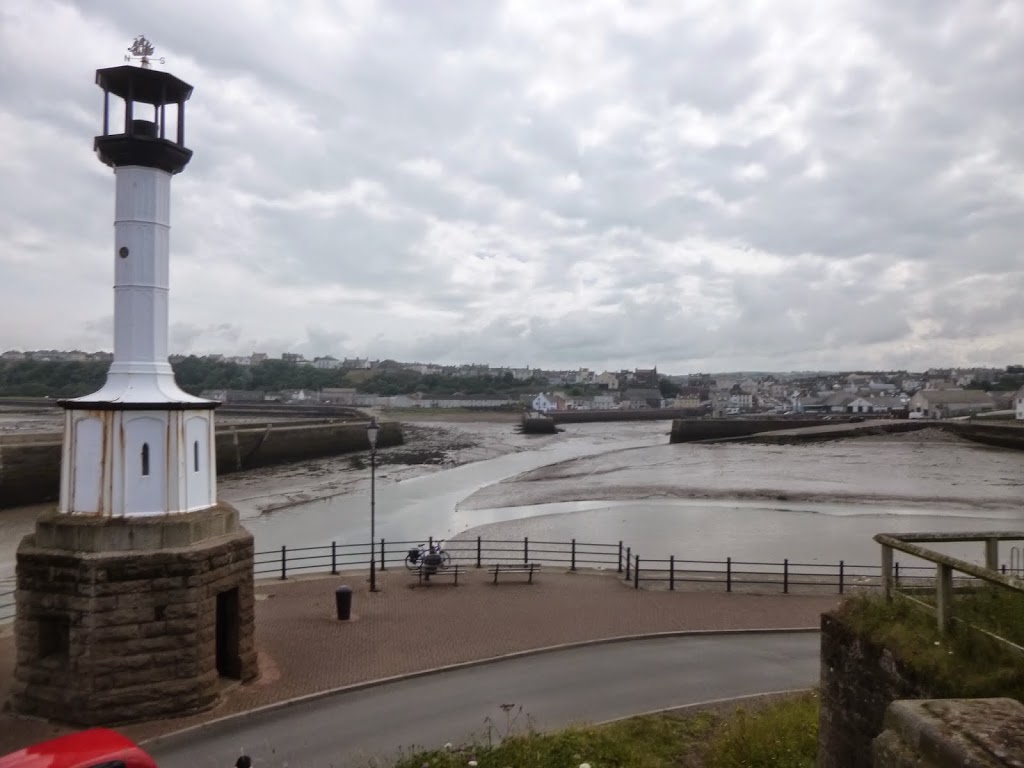 Maryport
Heading on north we arrived in Carlisle. It was Sunday and Kate was craving a carvery. What could be more English than a carvery? I was in. It turned out to be trickier than expected to find a sunday roast, but we eventually found the only pub in town to do one, and sat down next to a grandma and her grandson for the quietest pub experience to date. Silence in the pub.
Hunger sated we returned to the sunshine outside to visit the Carlisle Cathedral. Built in that lovely red stone of the region, a young choir was practising for eveningsong and the organ and their (surprisingly talented) voices echoing through made it all the nicer. Really gorgeous cathedral!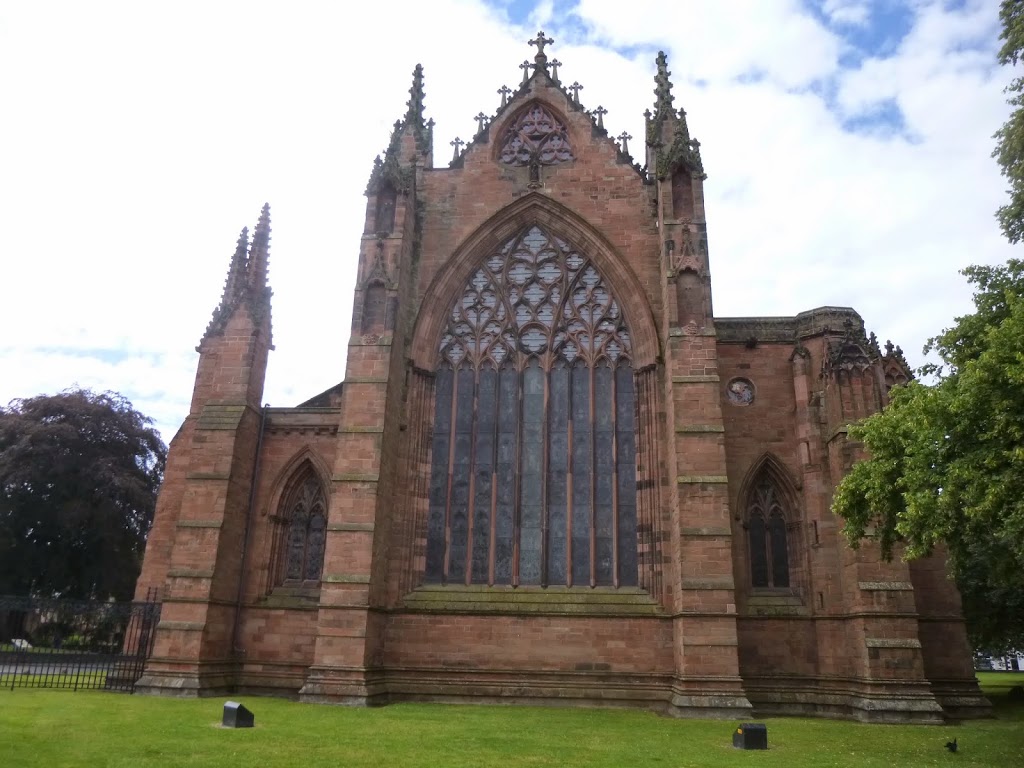 Carlisle Cathedral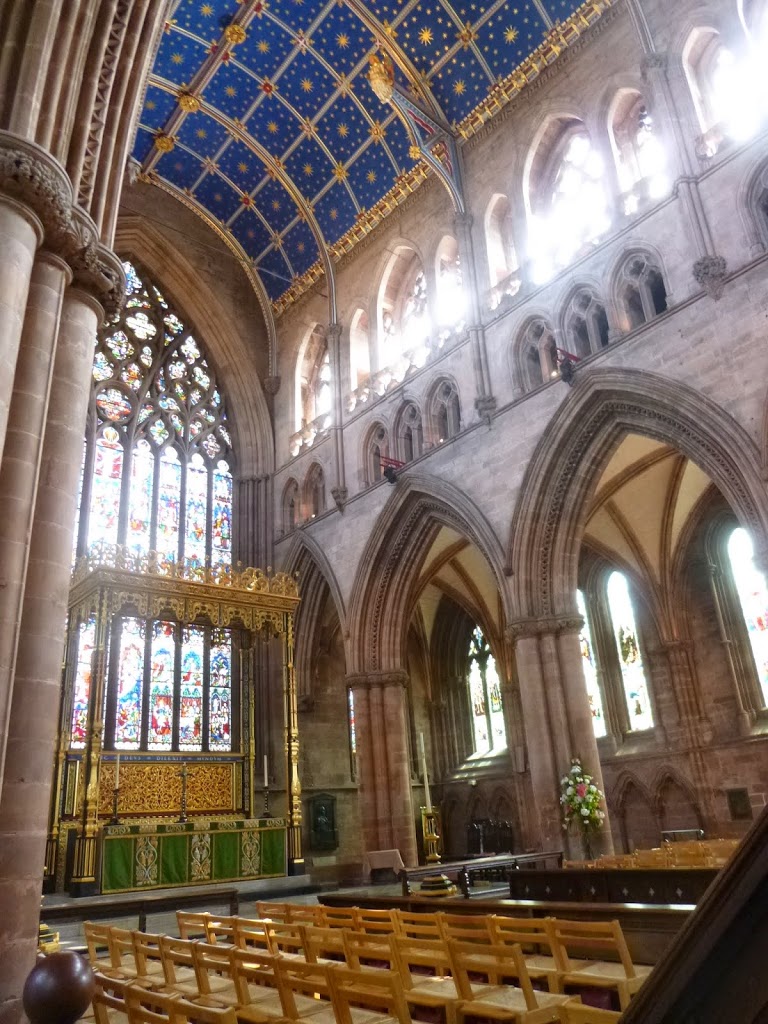 A stunner!
We also visited Carlisle Castle – the most besieged castle in Britain. A fascinating history being fought over by the English and the Scots, repaired, refortified, lost and won – really fascinating. So much history to learn! A chap in Scottish regalia and bagpipes jumped out of a car and started piping his bags – a sure sign we weren't far from the border.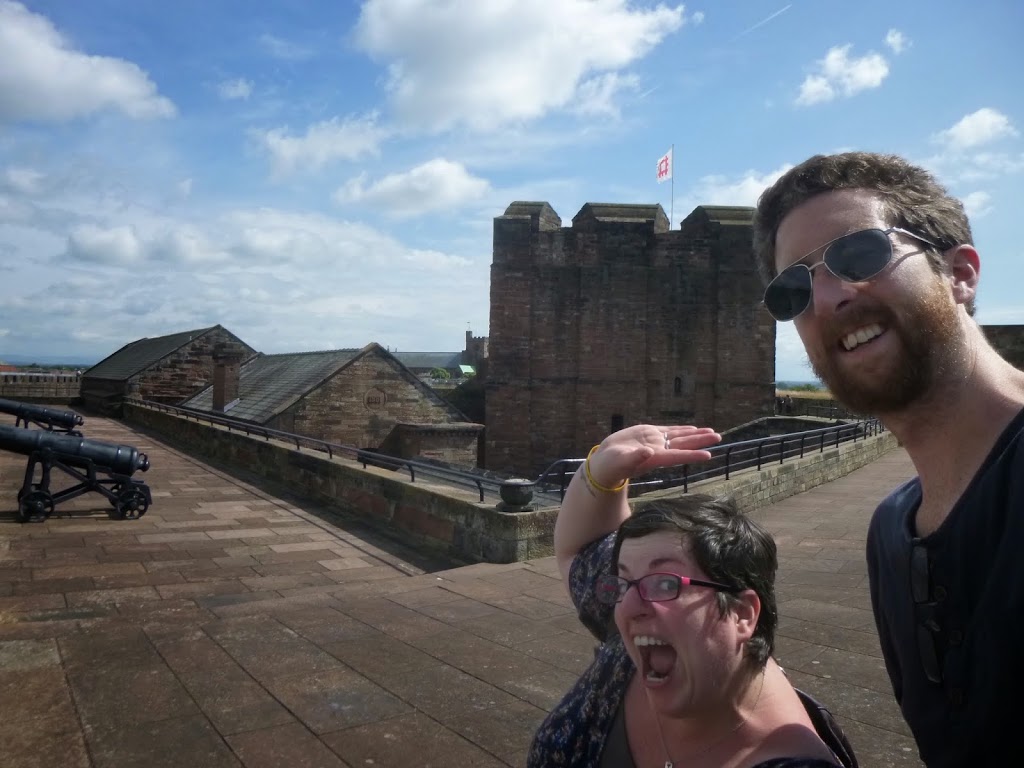 Carlisle Castle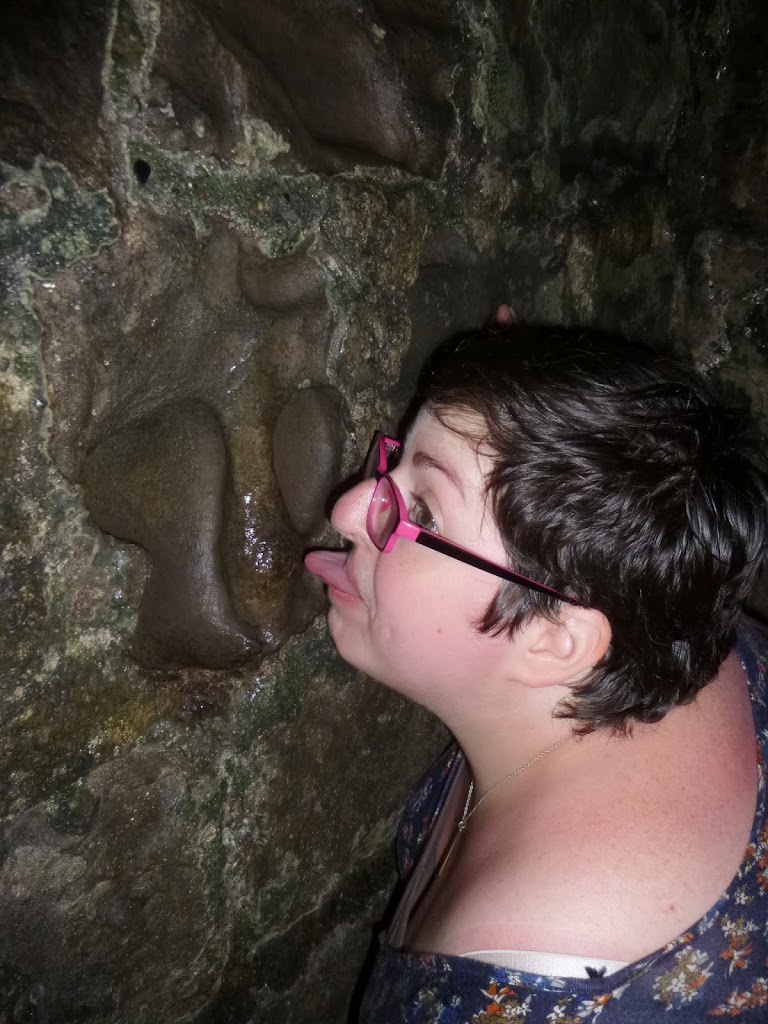 Wet grooves in the castle dungeon – it is said the prisoners licked the grooves in getting water from the rocks. Stink!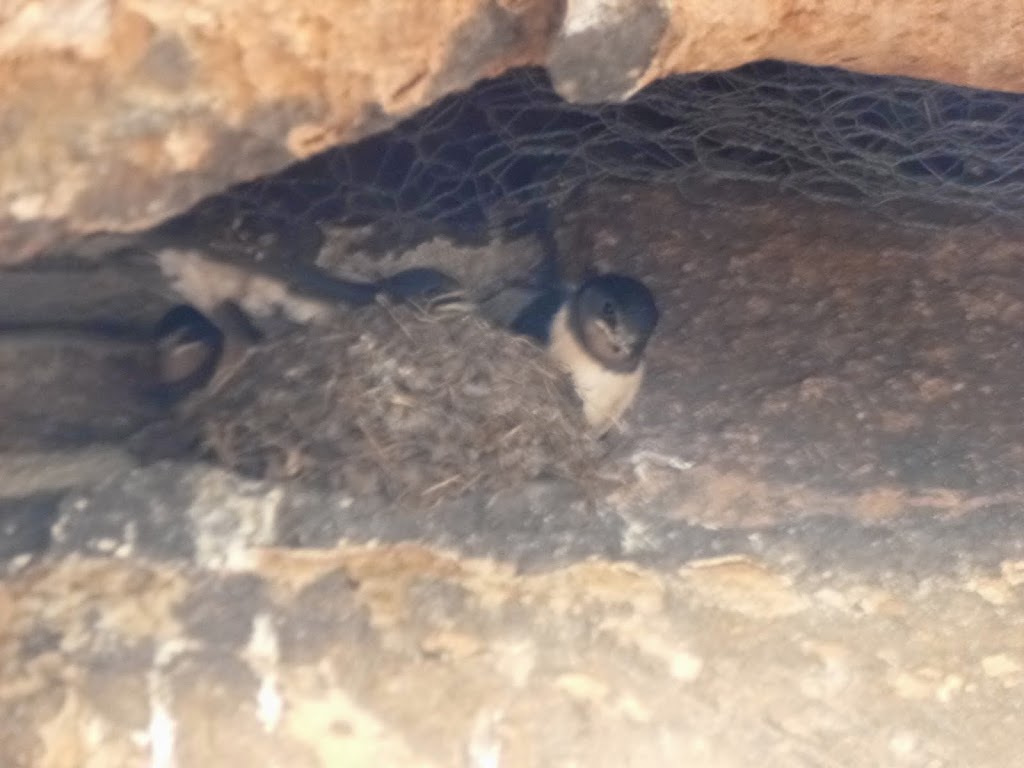 Some of the castle inhabitants. Easy to find – just look above the piles of shit!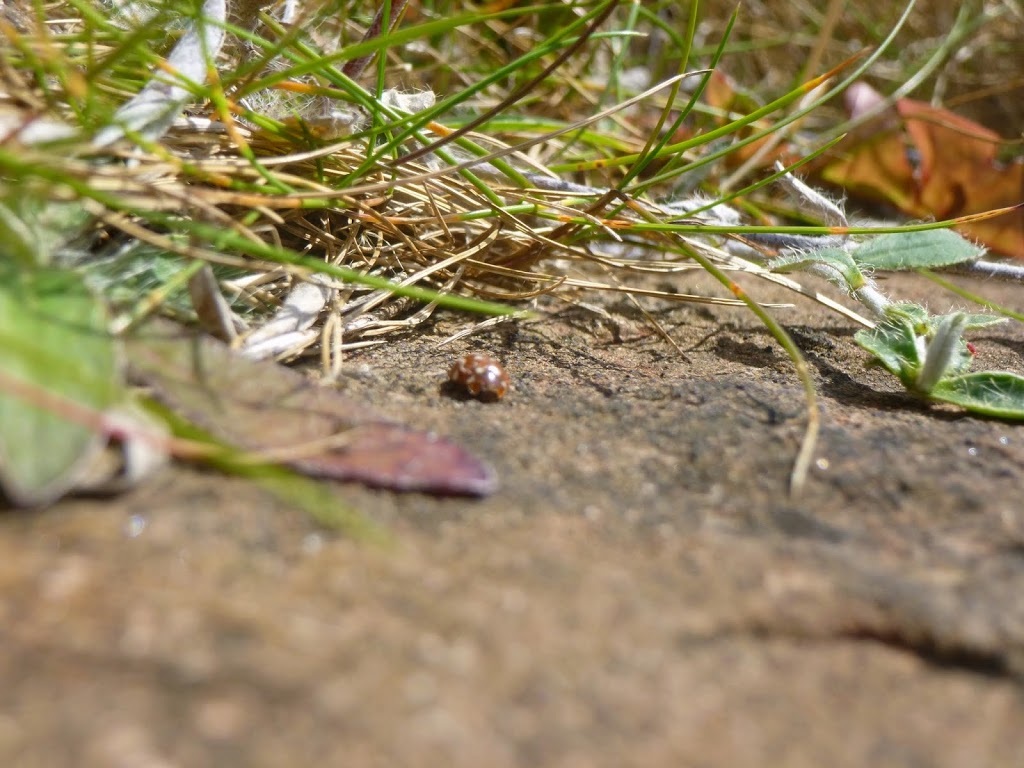 Frank, the ladybird I rescued from an old spiders web. My good deed for the day, my heart swelled watching him test his wings and take off! Loser.
And then we crossed the border to SCOTLAND! Stay tuned for more kilty and scotty adventures.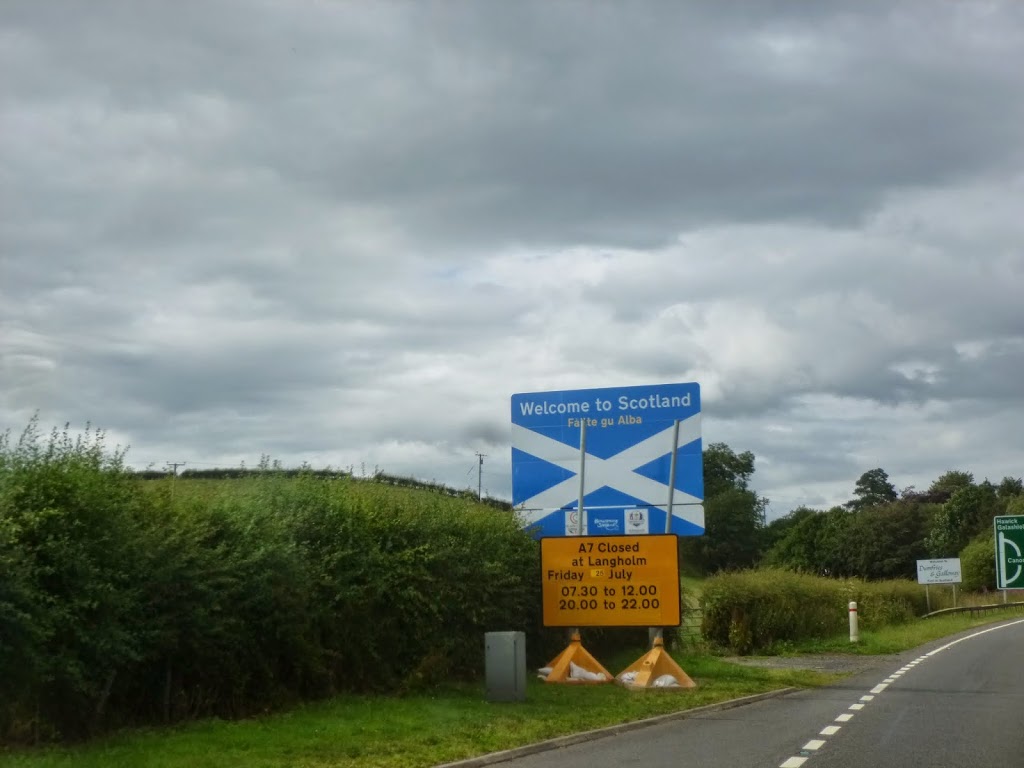 SCOTLAND!