The itinerary is shot, and Dotty is ailing. This entry covers the last hurrah's before mechanical issues have taken us down on our express route to Somerset.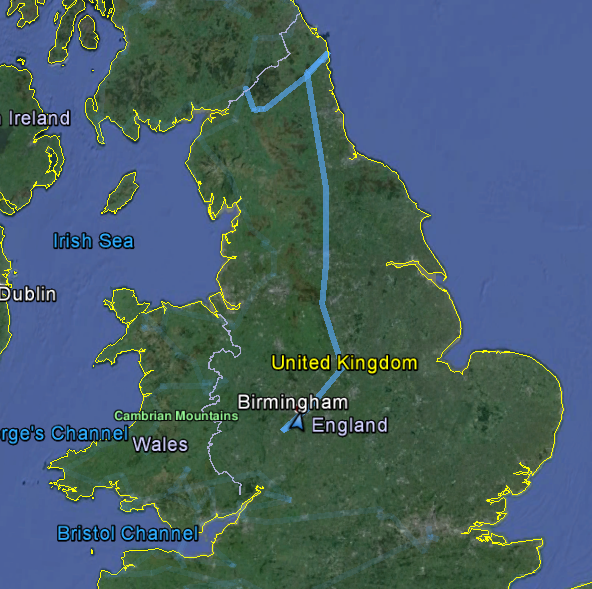 26.08.2014 – 01.09.2014
After a few days hanging out on the border of Scotland in Newcastledon, we headed back in to England to check out Hadrian's wall. An impressive feat, the Romans built this three metre high wall and ditch across the width of the isle to contain the 'Scottish Problem'. The wall was monitored by watch towers every mile or so. The remains are not quite so high, having been used as farm fences and all sorts over the years, but it is quite something.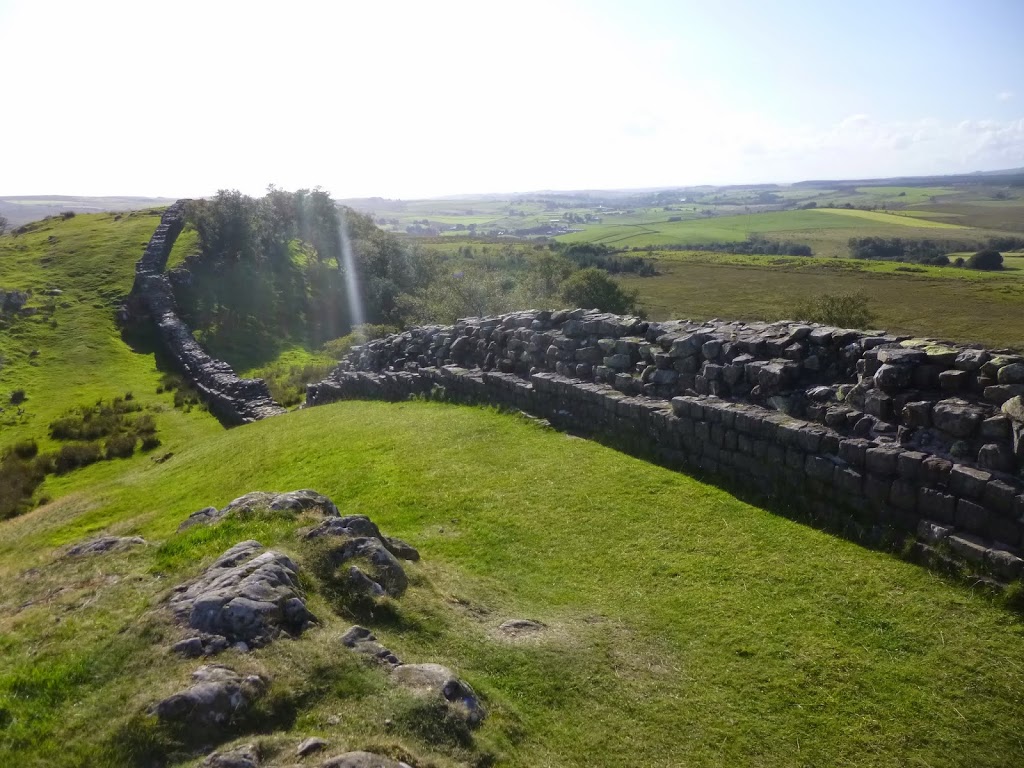 Hadrian's wall from some crags
We popped in to a fort as well. Not much to see these days, but as you drive along the length of the wall you get an appreciation of the scale!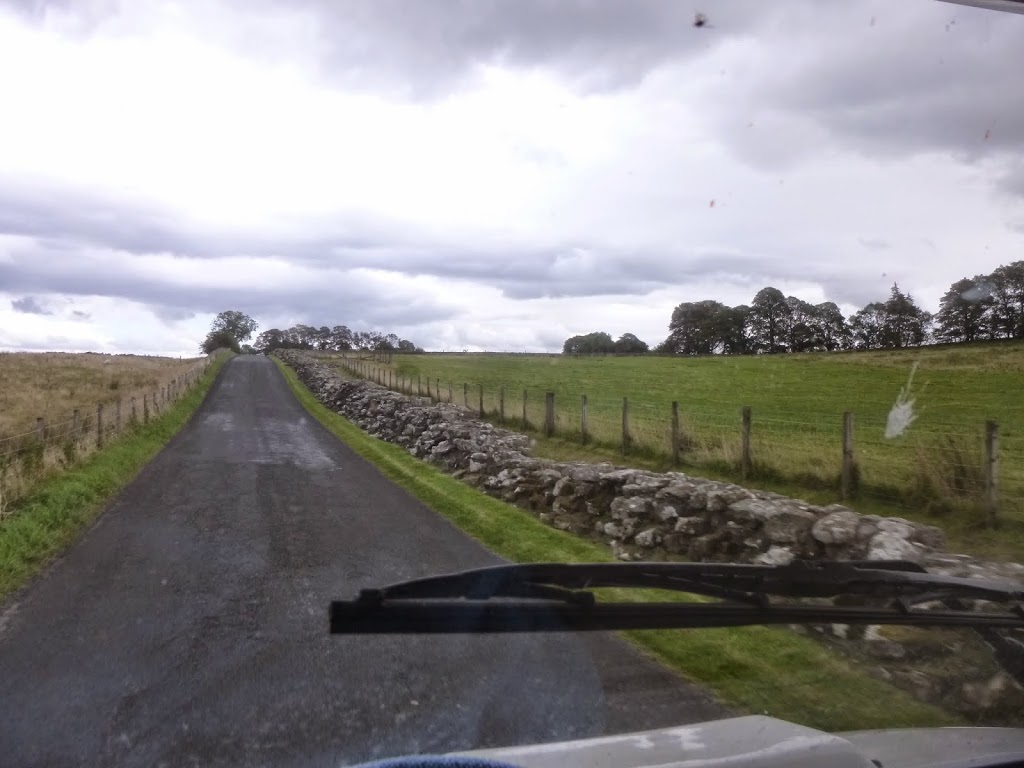 Driving alongside Hadrian's wall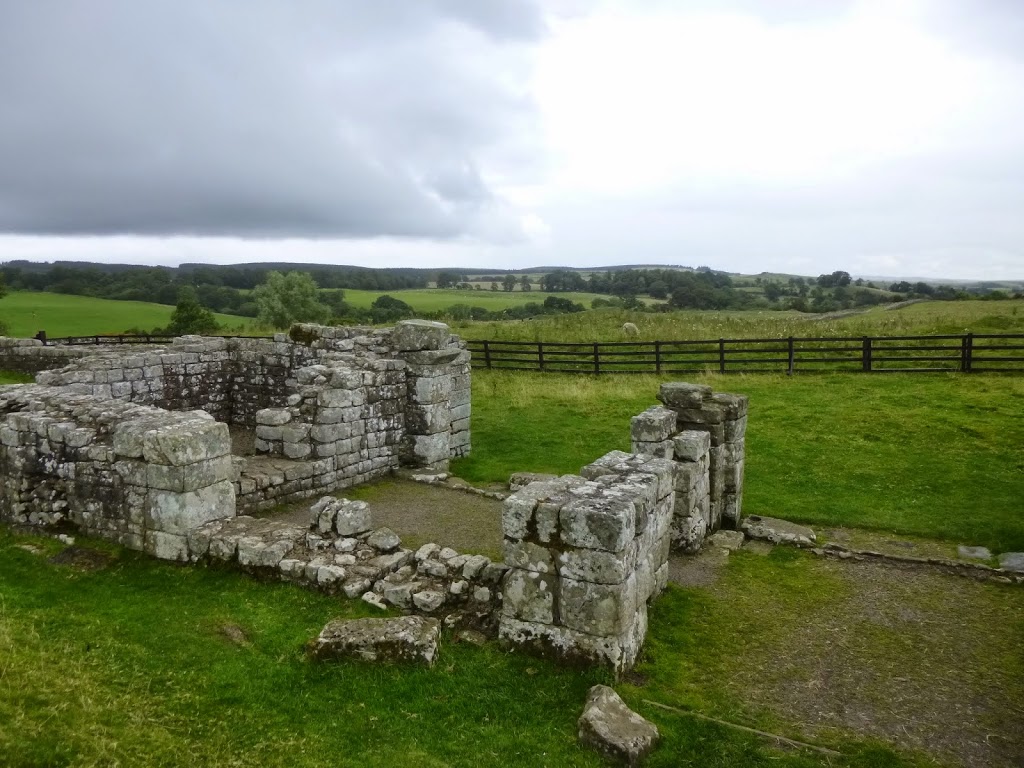 Part of the fort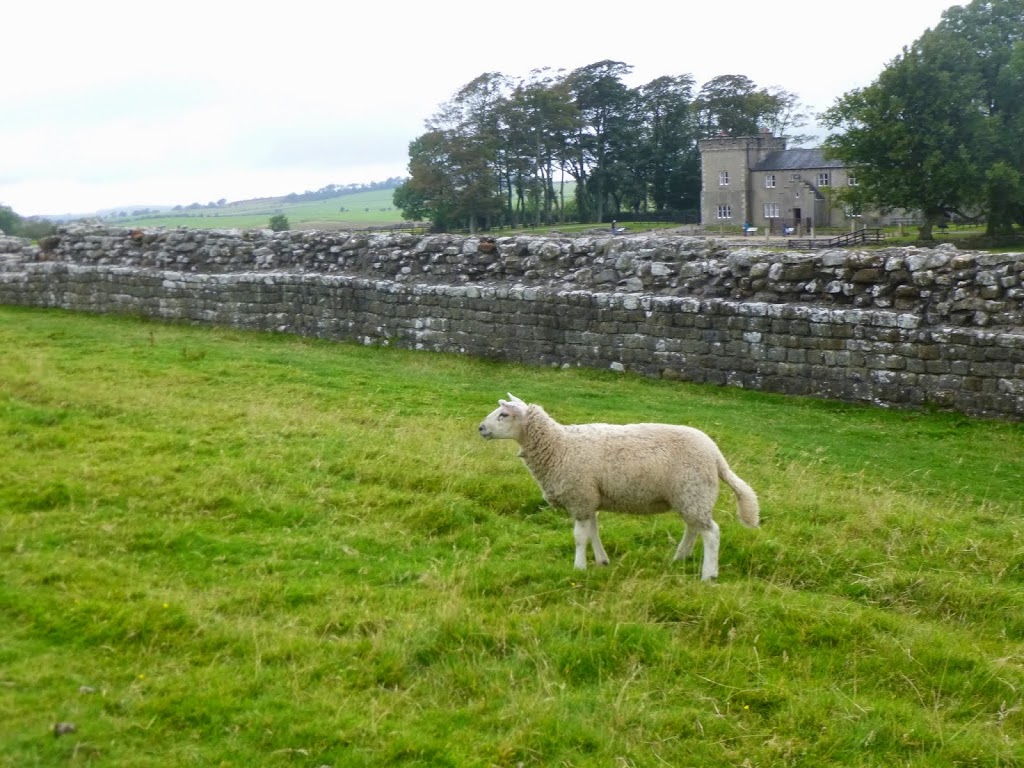 Sheep enjoying the fort-side lawns.
We spent the night next to the wall. In the morning we realised a distinct lack of food and high-tailed it north-east to Alnwick to resupply. Alnwick is a gorgeous town, but we didn't stay long, heading even further north-east to Dunstanburgh Castle. The castle is reached by a mile-long headland walk from Craster (a lovely wee seaside town in itself!)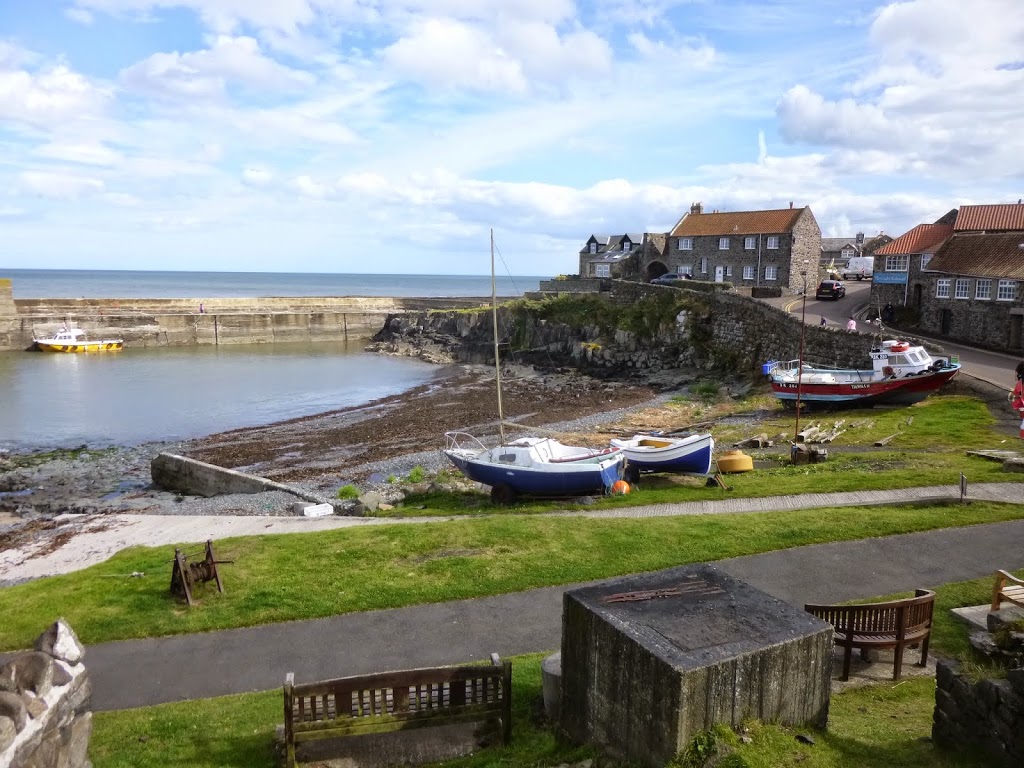 Craster
The walk was lovely, with tame cows munching alongside the many walkers. Kate couldn't resist bothering some cattle:
The walk provides ample opportunity to appreciate the imposing silhouette of the castle – it's pretty cool. Inside there wasn't a lot left, but a fascinating place none-the-less!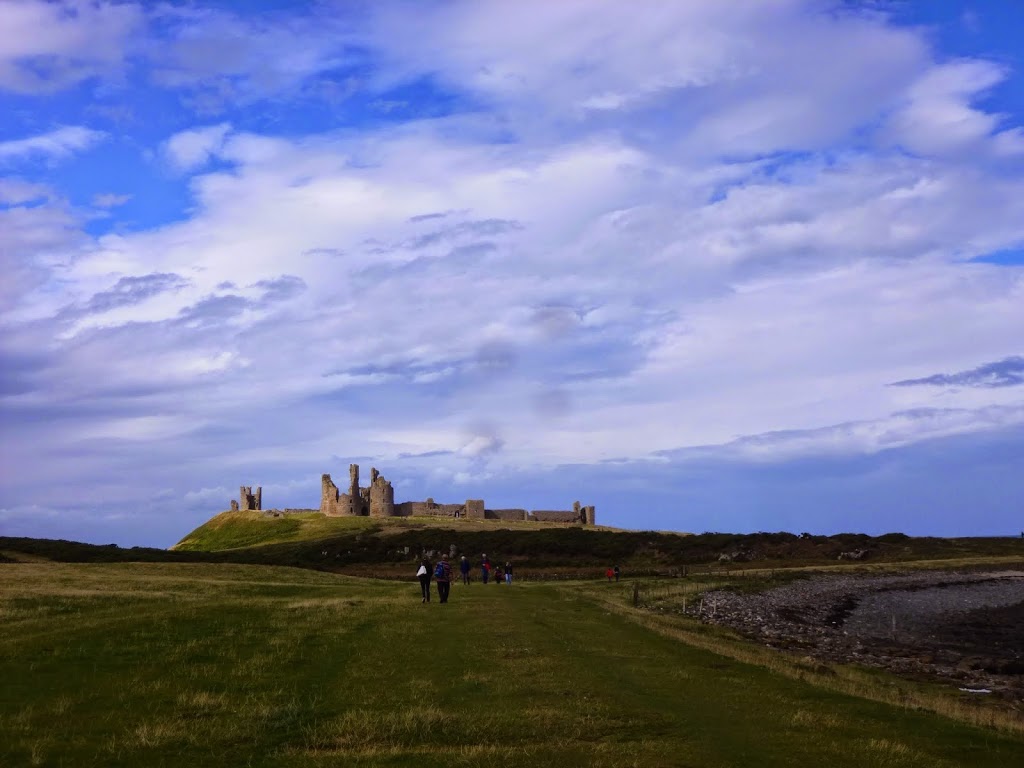 Dunstaburgh Castle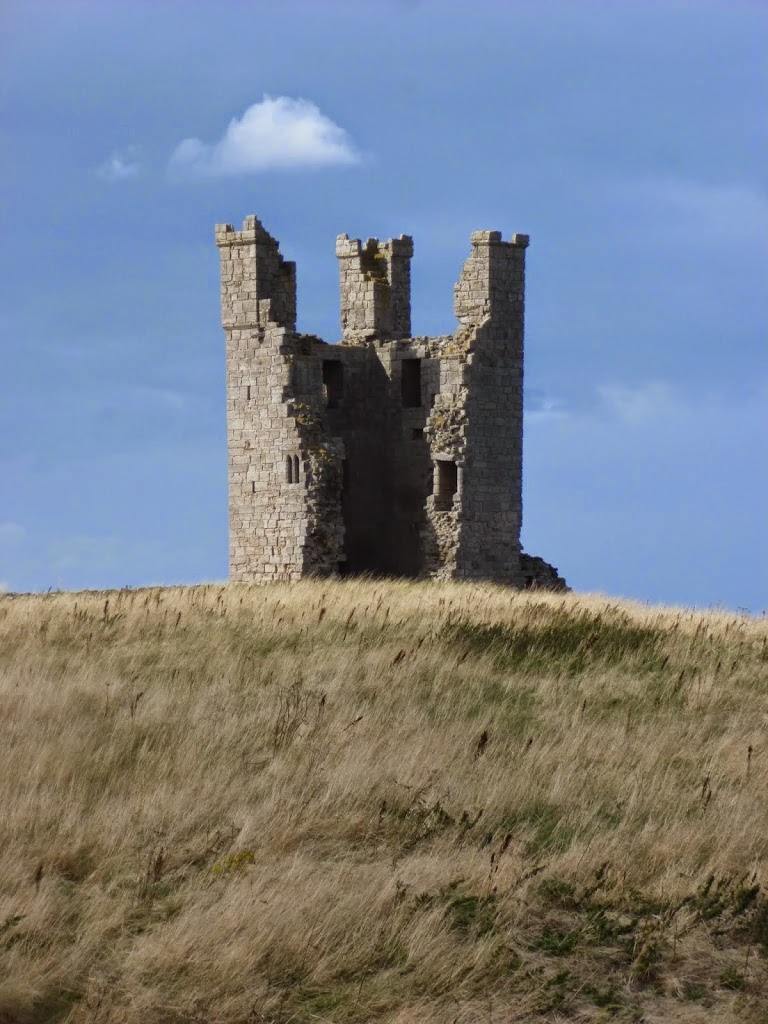 One of the towers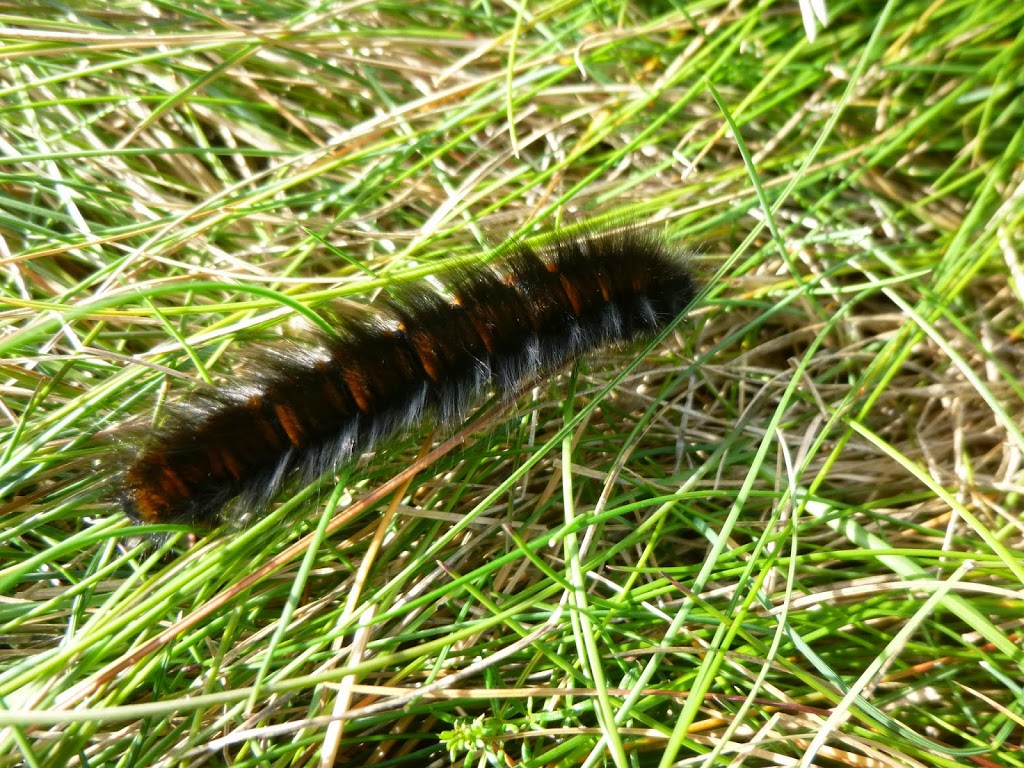 A hairy caterpillar
As we returned to the van we realised a problem: no internet signal. We need internet access to investigate places to sleep – without the internet nor area guidebook or touring maps, we were a bit up the creek in Craster! So we headed back to Alnwick, to get the access fixed in the morning. We stayed just outside of town in a layby with lovely views of Alnwick Castle.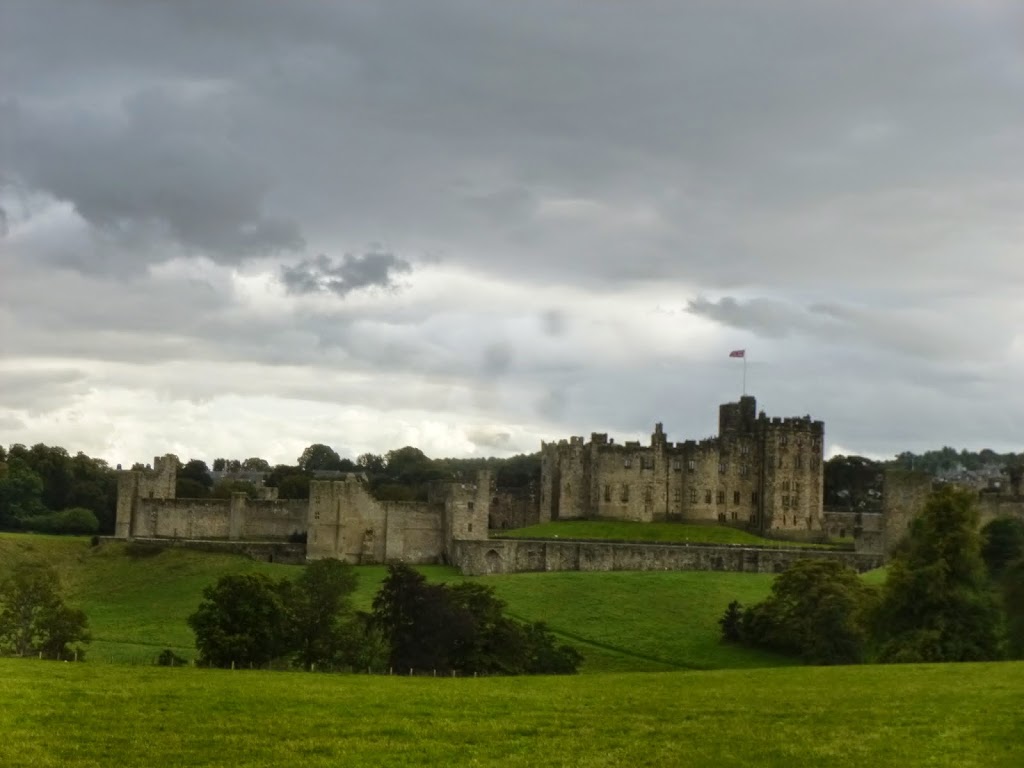 Alnwick Castle
As we played scrabble a wee camper pulled up and a retired lady popped out. Kate invited her in and after dinner in she came. Being a solo traveller the conversation was decidedly one-sided from her end, but it was nice to have a guest!
Come the morning and we had a knock on our window – our guest was making sure we'd catch sight of something. Opening the curtains we were so glad she did – the bourgeoisie and their hounds were riding out to kill some stuff on horseback!
In the morning we had some hours so popped in to Alnwick to explore the town some. A market was up – we took a look then perused the charity shops.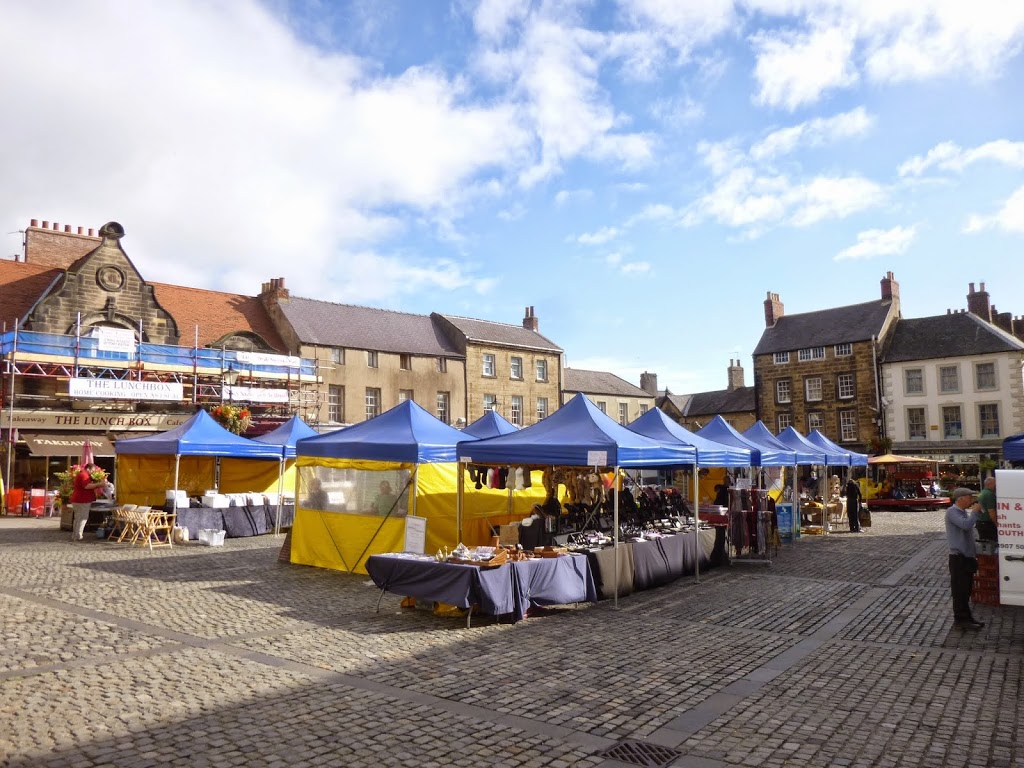 Alnwick market
While we were potting about we got a text from Kate's folks. A mishap had occurred and she was requested home urgently. So off we went!
Well, not quite. Having two days to get back to Somerset, we stopped in on our final attraction – Cragside.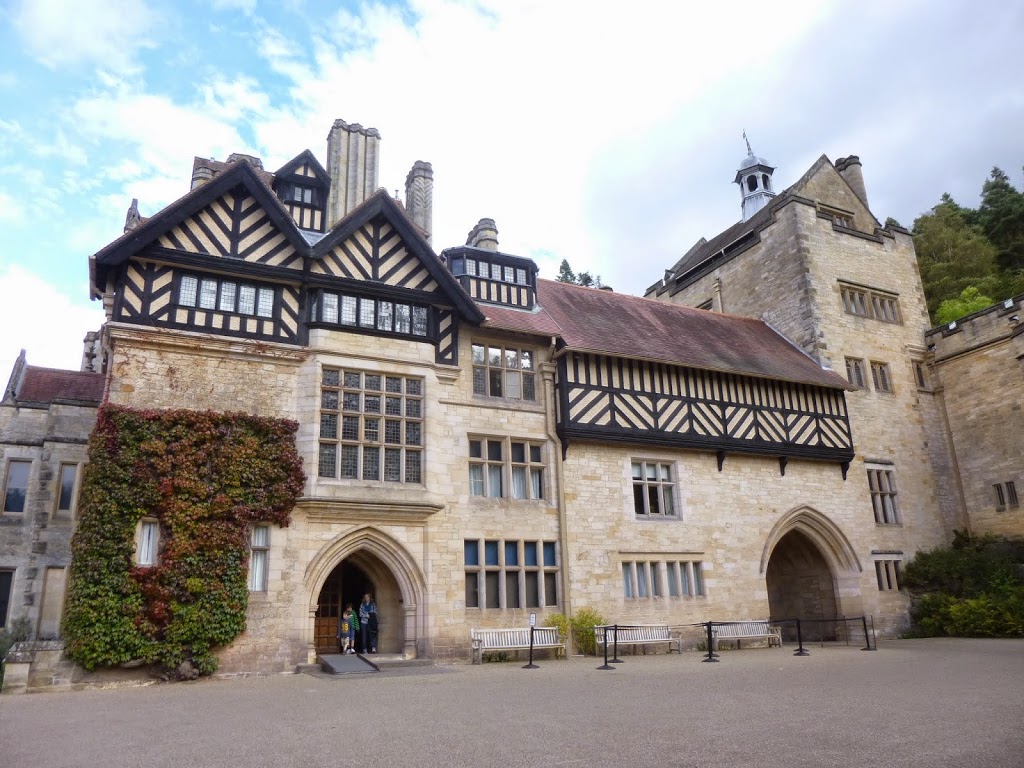 Cragside
Cragside has an interesting history. The owner was William Armstrong, a chap who studied law but always had a passion for engineering. Due to his passionate tinkering he became a massive magnate of the industrial revolution – a self-made success story. Inside the building there is a neat, still working hydro-powered spit turner in the kitchen, and the remnants of a hydro powered pneumatic lift the servants used to ferry coal to the higher floors in the house.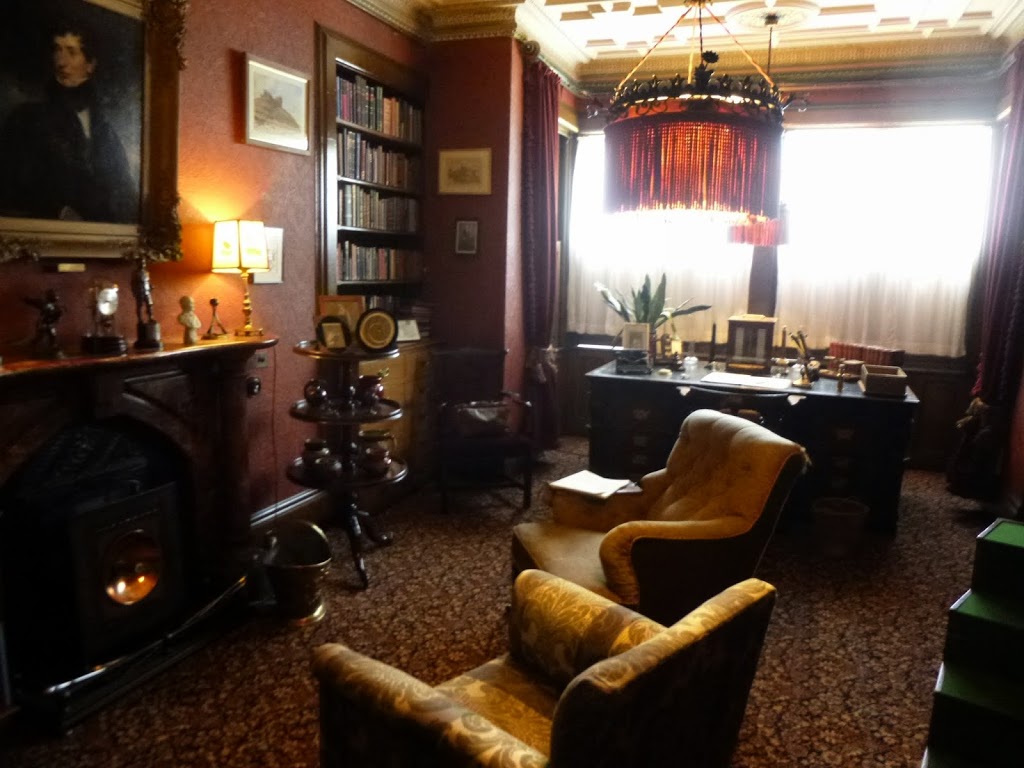 Sweet study!
After a quick bite we hit the road and the much-avoided M roads.
I hate motorways over here, they're so boring and Dotty doesn't much dig 'em – but we had somewhere to be, pronto – and that's what they're about. So we flew down to just south west of Sheffield and found a freecamp site up by the Redmires Reservoirs (the internet had started working again).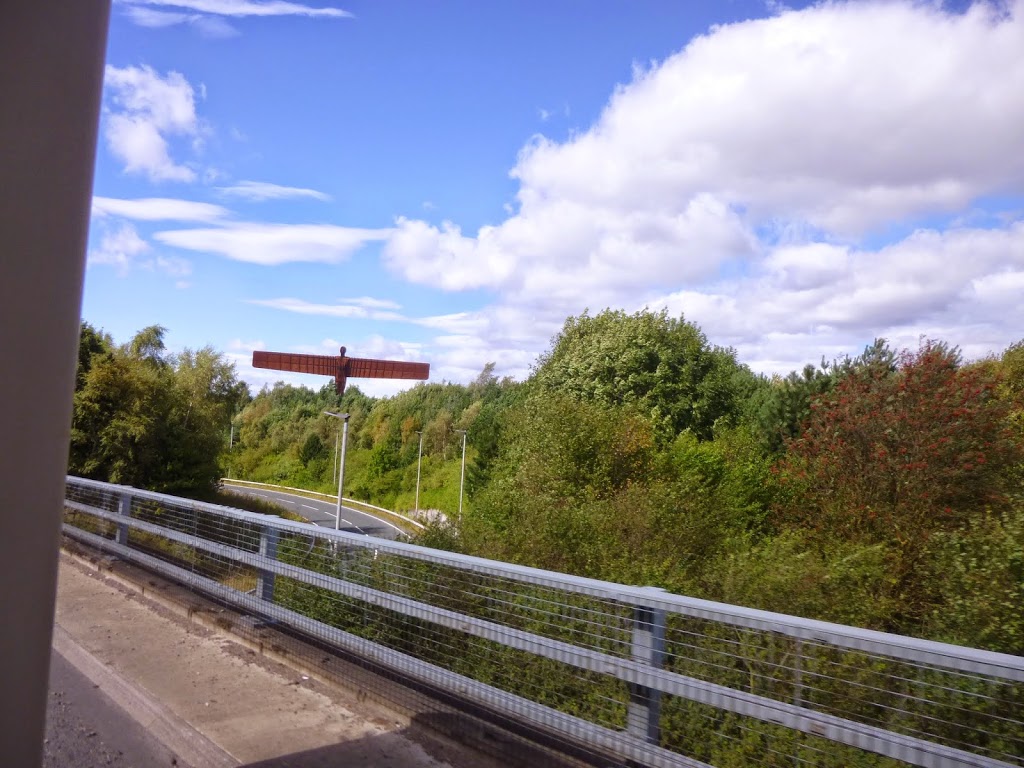 A fly by of the Angel of the North, Newcastle.
In the morning we had 200 miles to go. So off we went and things were going fine until the oil light started flashing. You can't pull off motorways here that easily so I was losing my mind over the engine seizing and blowing itself to pieces; but luck was with us and a services was a mile down the road. We tentatively pulled in and discovered the oil pan to be bone dry – we put 2 litres of oil in.
Maybe this was too much – we're new at this breakdown stuff – but the level looked OK to me and on we went.
Miles down the motorway again, I noticed huge clouds of blue smoke billowing from the rear of Dotty. Again we pulled off on the nearest A road and did some homework. Apparently we put too much oil in and the engine would burn off the excess – so we kept off the motorway and watched the blue smoke diminish to nothing. Thinking we were all good, things were fine, we were making progress! Then the light came on again. I was horrified.
So we found a service station, put a pint or so in and pootled to the nearest camp site to book a service. This is what we're doing now – no-one could see her on a Sunday, and they were all booked up today – so we're just sitting pretty until tomorrow when we can limp in to Birmingham and someone who knows what they're doing can rescue my delightful Dorothy!
I haven't changed the oil or fitted a new filter this whole trip. That's 7,000 miles so far. Terrible really, so I suspect this is the culprit. As luck would have it we had her booked in for a service in Newcastle today, so if we didn't try and gun it down the country we probably would have been fine! But that's the way the cookie crumbles sometimes I guess – fingers crossed the damage is minimal.
Lousy!