Welcome to Leisure Life Larry, the site all about me, Larry.
The site has three aims: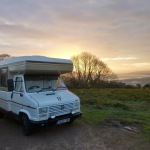 In 2013 I moved to the UK and lived in London for six months. This gave me the travel bug. I'm tending to explore history when I travel – this blog documents my adventures.
This is what I do for a job. I started as a Flash Developer for an eLearning company, now I'm totally in to it. eLearning and LMS's are my ticket. I figured I should share some of my thoughts on the topics on occasion! My business website is
blairlearning.com
.
We got our first PC in 1996 and I've been tinkering with the internet ever since. The tech section of my site is the repository of my little 'knowledge nuggets'™. It has a two-fold purpose – help me, and help any other poor sap who may find their way here via desperate Google searching.