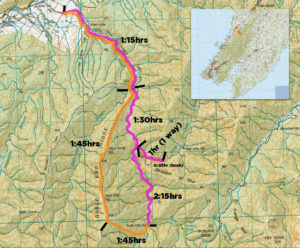 Cold thigh-deep pools on me lead to shorter members' shorter members, but we get there on a Wellington Tramping Meetup overnighter to South Ohau Hut – a trip with a bit of everything.
We park at Poads Road, crushing condoms beneath mighty tires. We are down to seven after a last minute sniffle attack on one who saw it'll drizzle tomorrow.
Leaving the carpark at 10:30 we disturb a young family of ducks while crossing the farmland. We pass the split to Waiopehu hut 15 minutes in. It's easy albeit muddy walking 1hr 15 to the grassy spot over the Blackwater bridge where the old Ohau Hut once stood. From here it is new territory for me; we follow the markings to the river and begin to head upstream.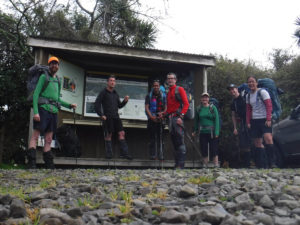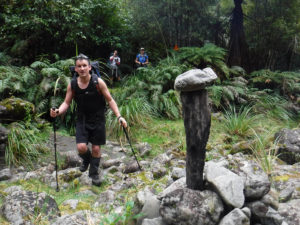 The river is perfectly passable here; we plod through – it's a nice enough day, the cool clear water looks inviting but it's a bit chilly.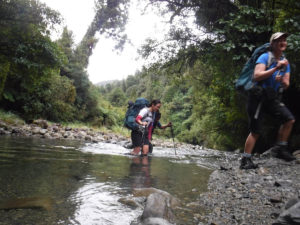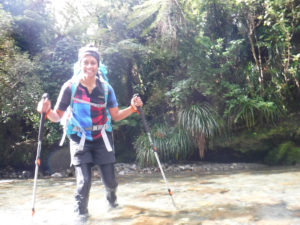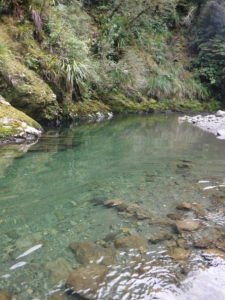 Having the time, we decide we'll take a peek at North Ohau on our way to South Ohau. I have our group counting tributaries, ensuring we don't miss the fork up the North Ohau river. This isn't necessary as it's a quite obvious fork that we reach at 2:45hrs.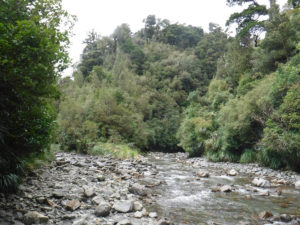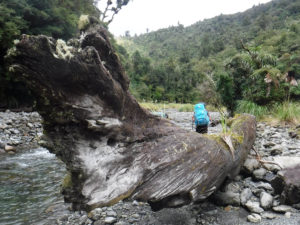 Taking the time, we head up. In short order the river bed narrows. The water is deep in places; not dangerous, but we do slow; none of us were or are planning on pack floating. It gets complicated and slow.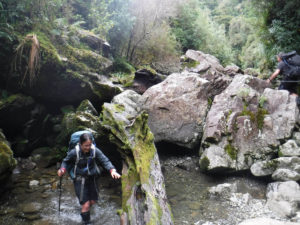 We lunch beside the large slip SE of 357 and push on.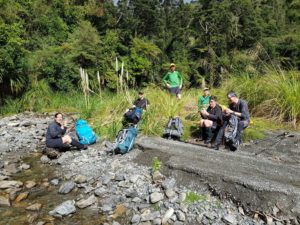 But we're making such slow progress; it's 2:15 and we're only halfway there. We decide to turn around and make our way back to South Ohau.
Heading back we pass two folks heading in to overnight at North Ohau; they'd be chuffed we 7 weren't there.
We regain the fork at 3 and find the trip up the South Ohau river easier but similar to North Ohau; lots of deep pools and tricky moments if you don't want soppy bollocks.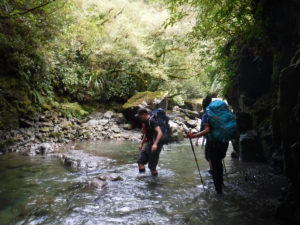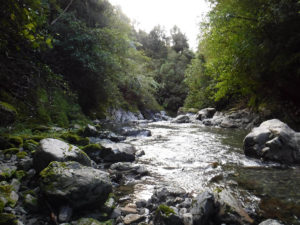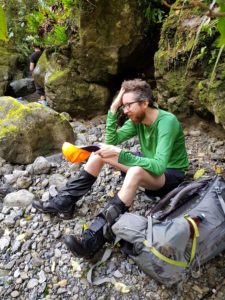 At 5:15pm, 6hrs 45 from Poads road and 2hrs 15 from the fork, we spot South Ohau Hut on a plain above the next fork. Yay!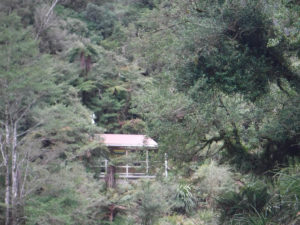 South Ohau Hut was built in 2008, a well designed standard 10 bunk. Unfortunately there's a wee leak above the bench, which explains the overflowing pots of water beneath and the wet benchtop. We wipe it all down with a squeegee but inevitably wet the floor too, making those without soled hut-socks careful steppers. There's a little mould on the walls due to the leak but the mattresses are fine, brilliant hut.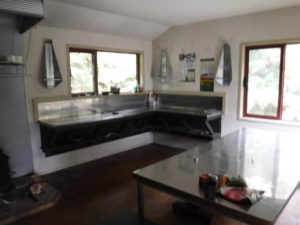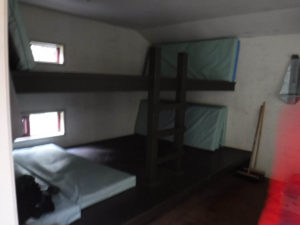 We scramble about collecting firewood. It is in short supply and we go far to find more for the next folks, but there's enough dry for us to get going.
We have a fun evening over the fire, good yarns and a great feed. The hut book is surprisingly old; 2013. There are stints of 6 weeks without an entry. I am surprised – the hut is a gem but seems to get little use, from those who write in hut books at least. Maybe it's more of a summer thing.
We rise early, leaving at 8am. We head 50-100metres up Butchers Creek, looking for the emergency escape route built by the local tramping club (name forgotten, can't find online at the moment, but thanks!)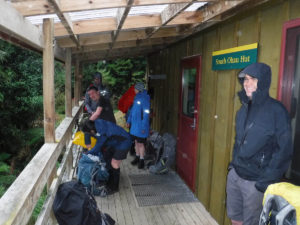 The track has been recently re-marked, and well marked at that. It's pretty much straight up 650metres anyway, but it's nice to follow markers. We cross plenty of disturbed ground from pigs heading up here. It takes us 1.5hrs, the upper 15 minutes or so in leatherwood and tussock, where having the track is more important and useful!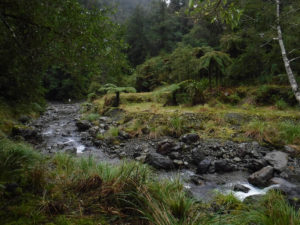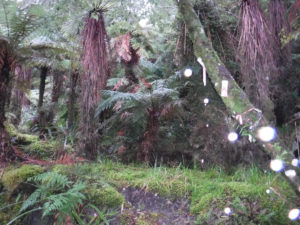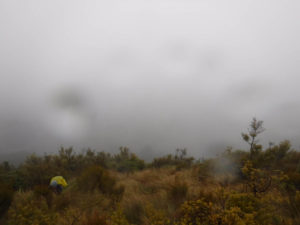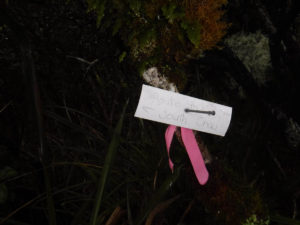 From here we just bomb on north down Gable End Ridge. It's muddy but recently cleared; no problems at all. We're back at the car just under 5hrs from leaving South Ohau Hut, though I think we had a group at the fitter end of things moving fast for a group of seven!
Good fun – nice loop, long enough to be effortful and varied. Would be nice in summer too with so many waterholes and plenty of space to camp if needed at South Ohau. I'll make it to North Ohau another time.