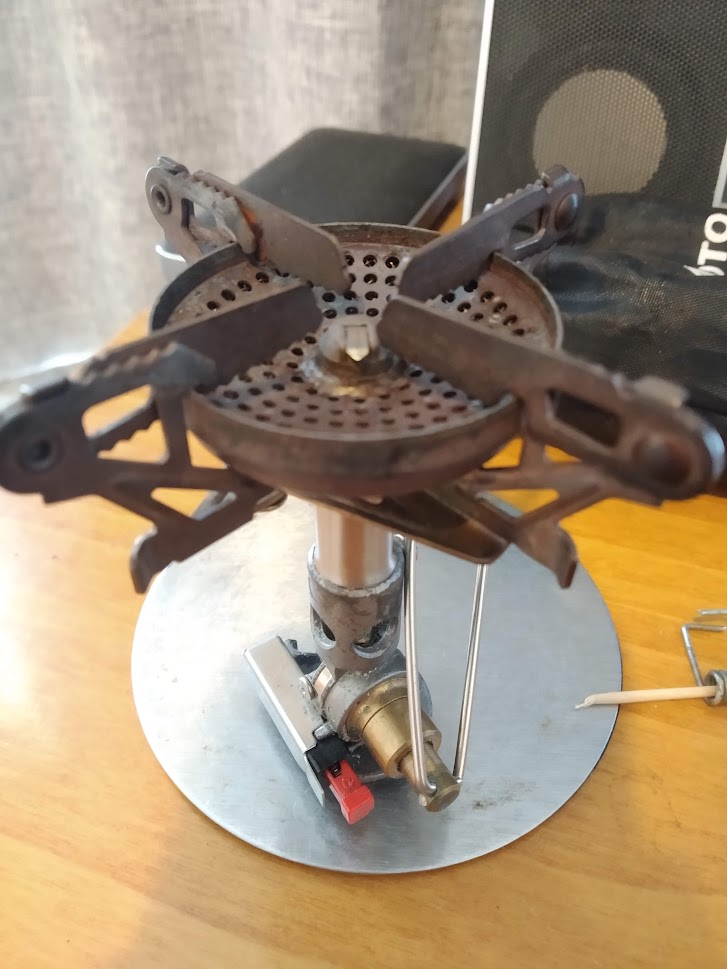 If you have a piezo ignition on your gas stove and don't understand its magic, googling how to fix it might not help you like it just did with me. Fortunately one random YouTube comment saved my day, so here's something to help future folks.
My Soto WindTalker gas stove has been wonderfully reliable for years, but lately the piezo ignition got unreliable and finally stopped clicking; no spark, no fire. After my last bush foray had me frantically spending five damp matches on lighting the stove, while I stared sadly at that magical red button, I did some homework to fix it.
Basically, I thought it ran with a flint, and that years of clicks had worn it to a nub. All I needed was to buy new gas stove flint, open up the box and stick a new flint in! I couldn't find any, and it turns out it's because it's not how piezo ignition works.
If your igniter isn't clicking, try putting some CRC / WD40 / bike grease / mechanical lube in with the red button. I did, and mine now clicks and works again.
Read more on how they actually work here: