Didn't find much to educate myself on this before I left so thought I'd share a little daywalk Claire, Dave and I did this weekend up from Otaki Forks.
Back in the days of the Tararua range's grand trees being plucked, there were logging operations down this south-western corner of Otaki Forks. Up Sheridan Creek was a steam powered log-hauler for dragging the grand trees about the bush and probably the trams up the railway too. (Maybe I'm making things up!) After a big storm washed a bunch of bridges out they thought 'stuff it' and left everything.
We go to have a look.
Parking at the Waiotauru track carpark (fenceline walk), we wander down through the campsite (which has two lovely new shelters with 2x tables and a bench each ready for summer camping) down to the Waiotauru River.
A crisp crossing, knee-deep, crystal clear and cold despite the bit of rain lastnight.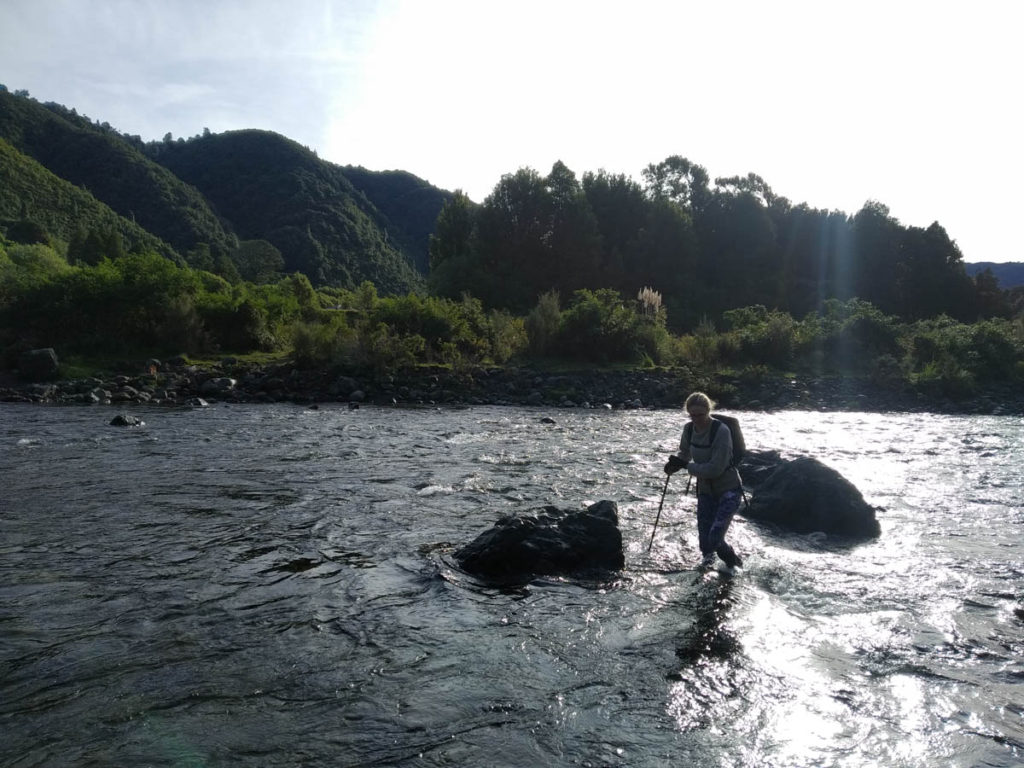 Crossing some flats, we think 'oh this'd be nice to camp on in summer if the other side is too busy', but unfortunately it's absolutely shredded by pigs.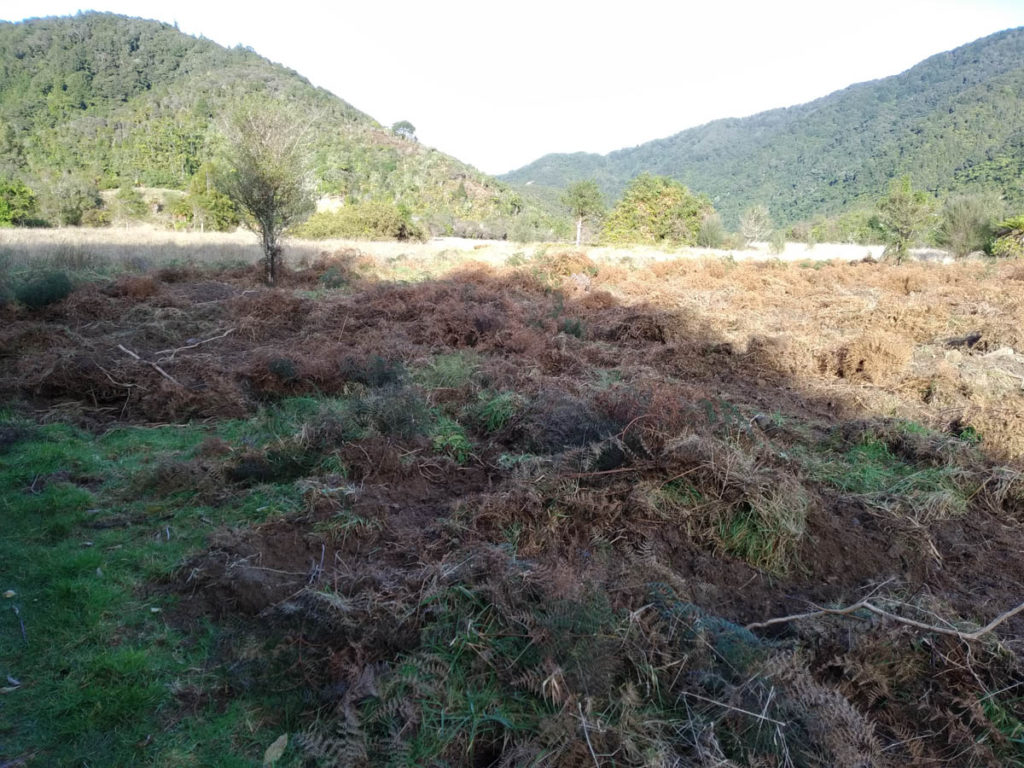 At Sheridan Creek we follow it up, crisscrossing bits of tramway but it's mostly up the creek, up to 244m elevation according to my phone though the log hauler is marked at 210 or so. It's generally knee-deep for us, the only moment of an 'oh that's deep moment' is near the end, but we were able to skirt around the true right side of the pool which is full of sediment. Poles come in very handy today!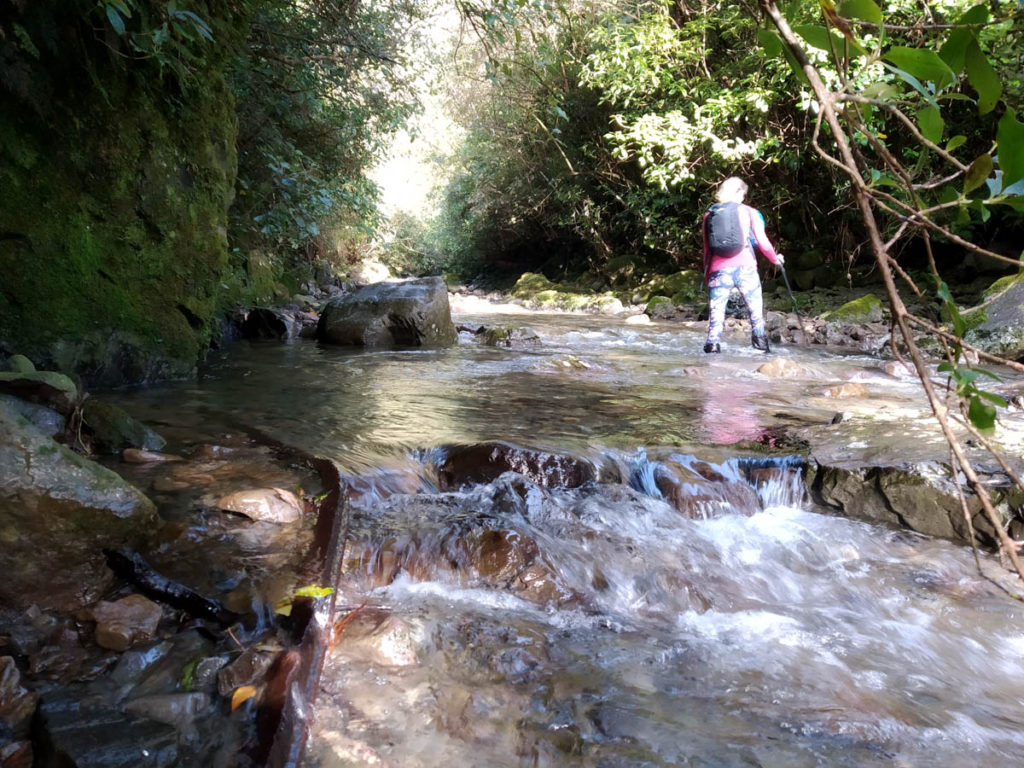 Bits of the tramway have been rebuilt to show what it would have been like, which is cool as it shows the scale of the tramway.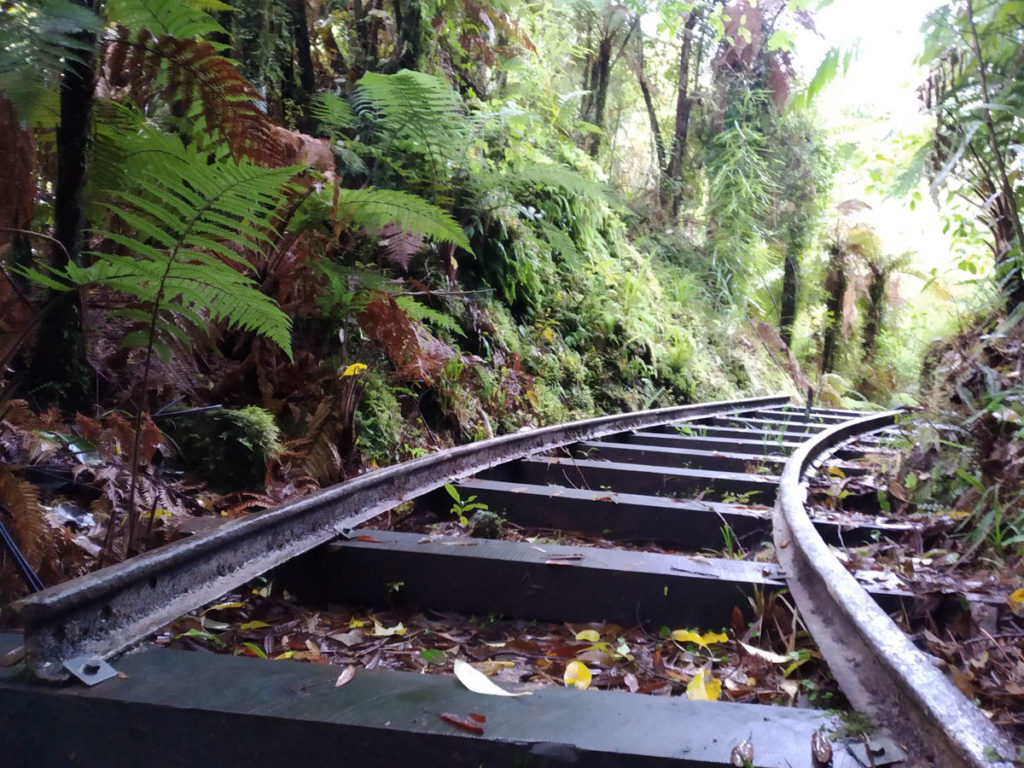 Just a nice little in/out for us today, interesting to see a bit of the history!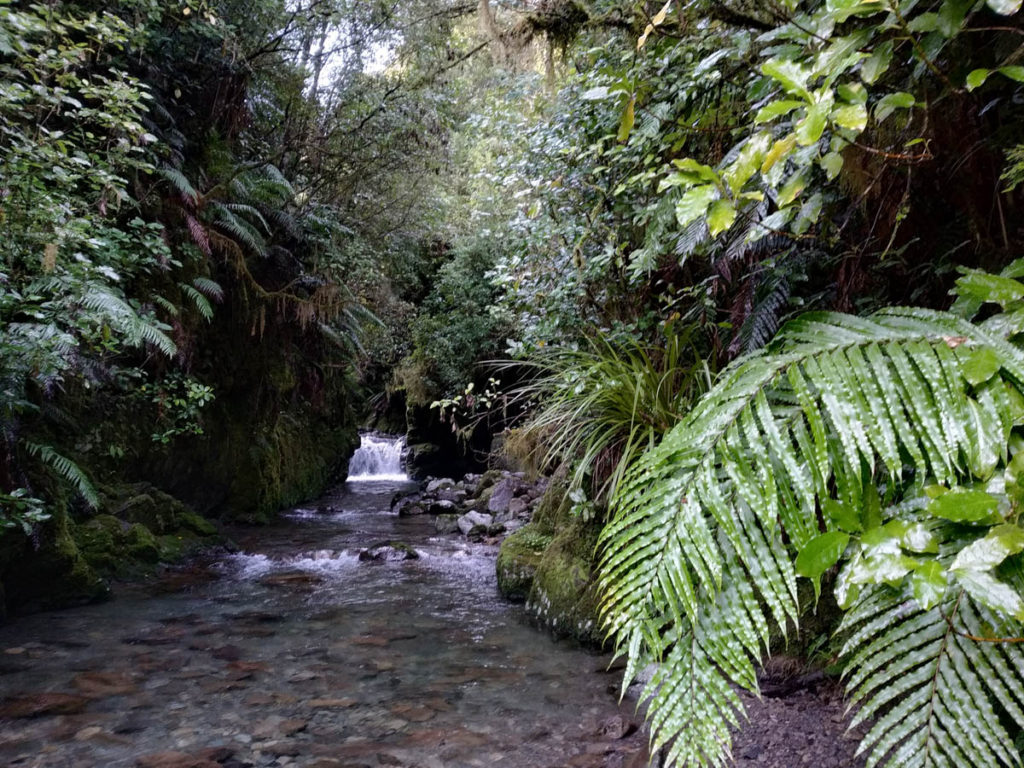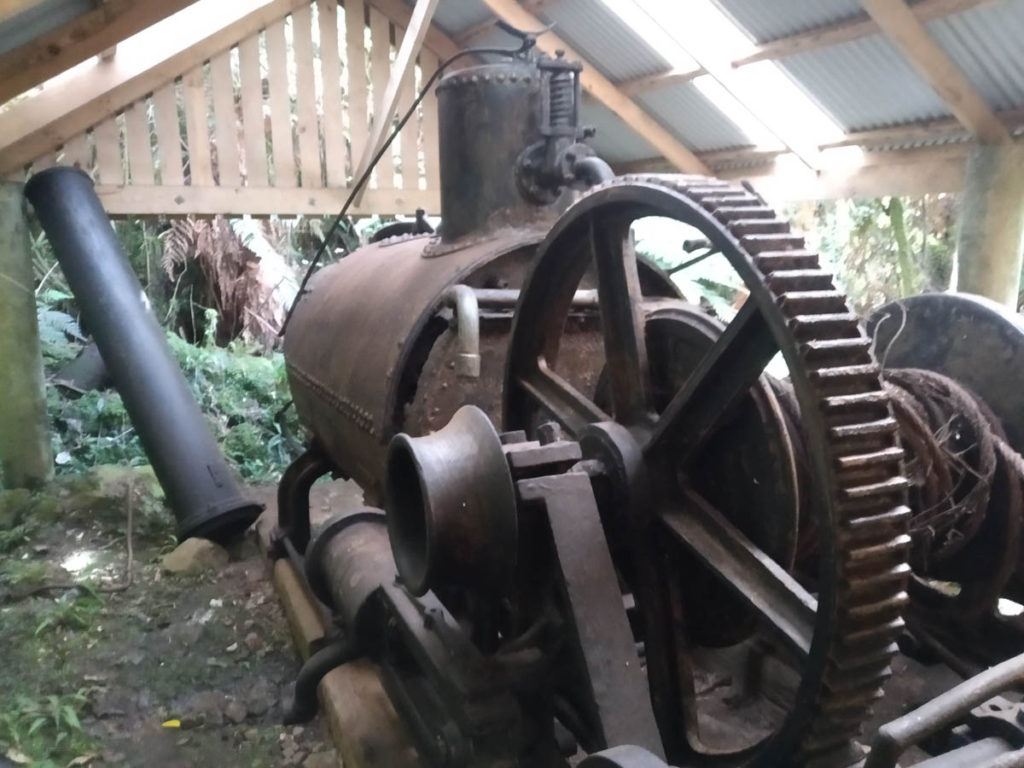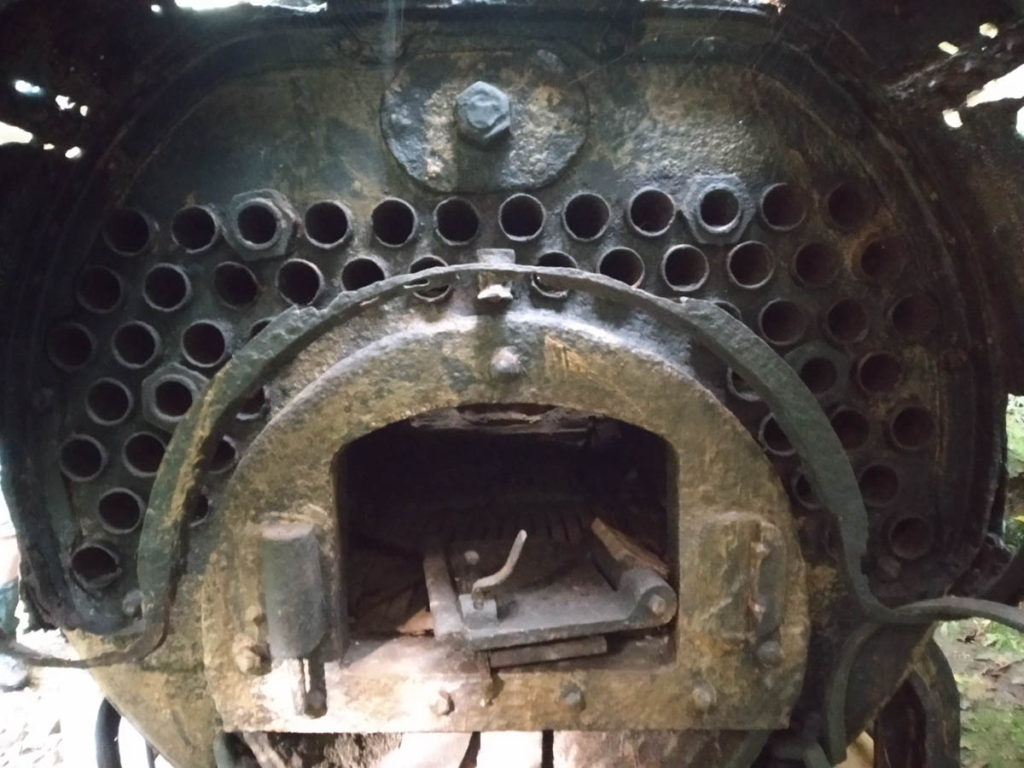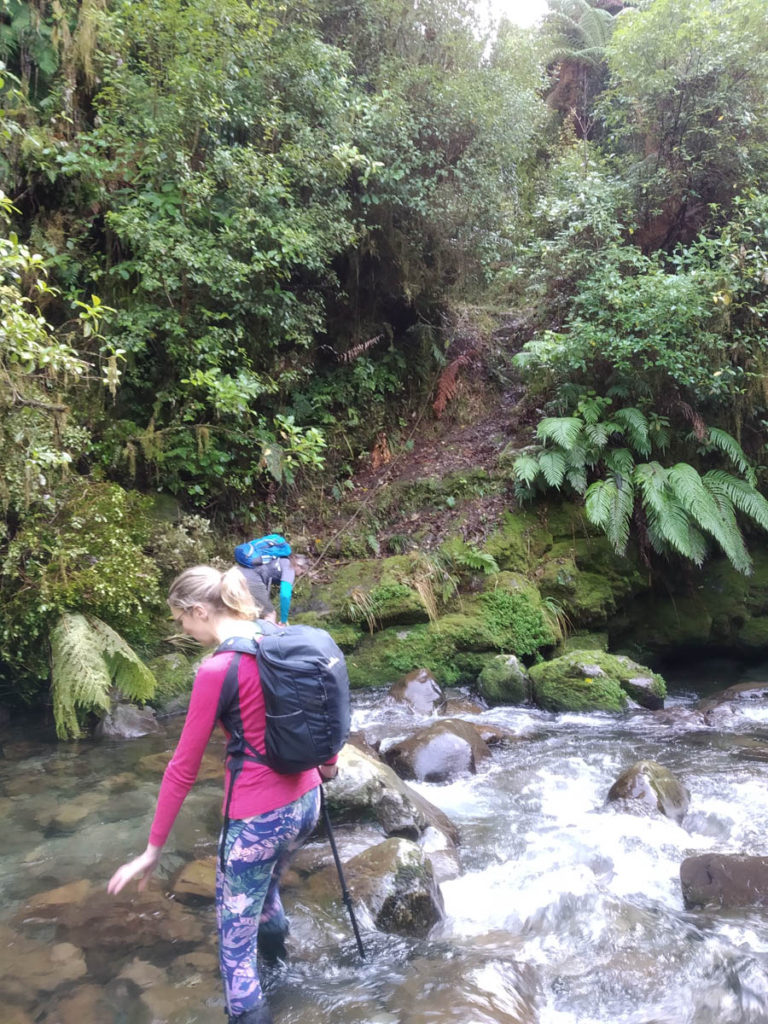 Great little exploration – big thanks to the folks who have treated the boiler and trail etc. to preserve this bit of history for us to enjoy.