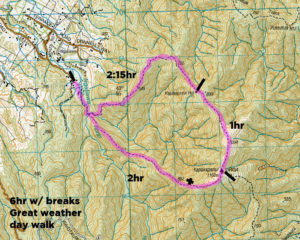 A last-minute organisation on a the new Wellington Region Trampers meetup group has me meet with two other trampers on a rigourous daywalk around the Kapakapanui track.
Loretta joins me in Wellington and we meet Dale at the Ngatiawa road end. Weather forecasts were for a bit of wind, but not a breeze greets us as we head off up the creek.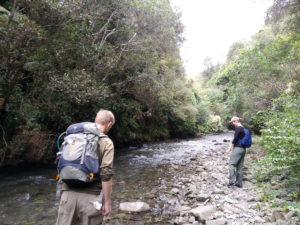 The farmland is cut back since last I came through, but some local blossoms have quite the aroma so it's nice to pass through quickly. We get to climbing the hard initial blat before the trail softens some and we enjoy wandering through the changing vegetation as we head up in elevation.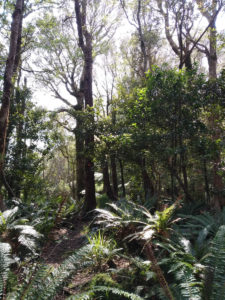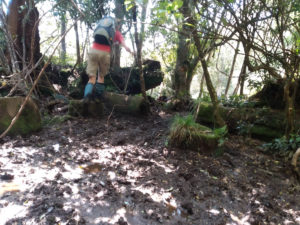 Kapakapanui hut has been recently re-painted and tidied since I last visited; looks a treat!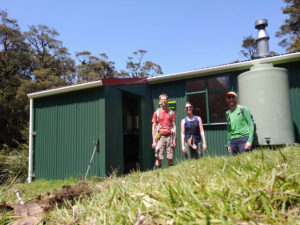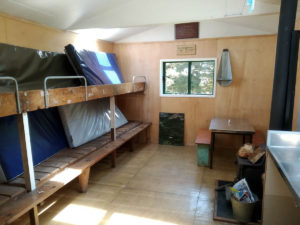 After a short stop we continue an hour to the Kapakapanui peak for lunch.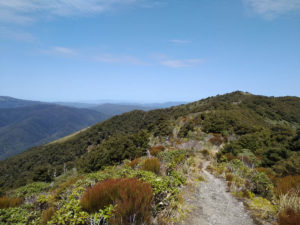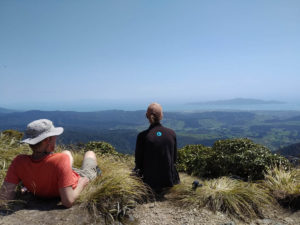 We enjoy views of Kapiti and the main Tararua range up here, with not a breath of wind; lucky us! But eventually we must continue on and drop back into the gorgeous bush. We drop down to roughly 900 metres and spot the derelict private Possumers (Fernhill) hut secreted in the bush.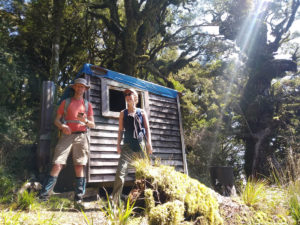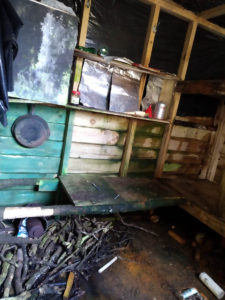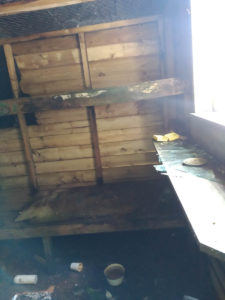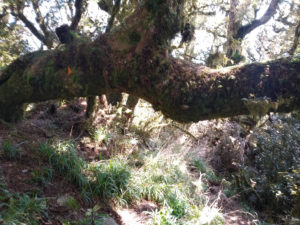 From here, we fall into a surprisingly agreeable political discussion and find ourselves all on a similar page; a fortunate treat! The chat distracts from the relentless hard work on the knees from the descent.
An excellent trip; beaut weather and company! You do get spectacular views up on Kapakapanui on a good day – you also work for those views, 160m to 1100m and back again. An awesome, wild and rewarding day walk.